Somebody got on your computer and requested your account to be deleted.
OR
You've requested your account to be deleted, but need to send some last-minute memes before your account goes poof.
OR
You got excited pushing all the cool buttons in Discord and accidentally deleted your account.
Either way, your account is now pending deletion and you want to say Stop! Wait a minute!
Restoring your account
First, login on the desktop or browser app, and you should get a dialog box letting you know your account is pending deletion: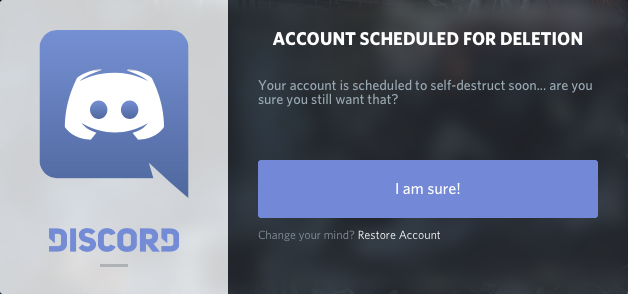 All you have to do now is click Restore Account and your account will be restored and you'll be back in your account!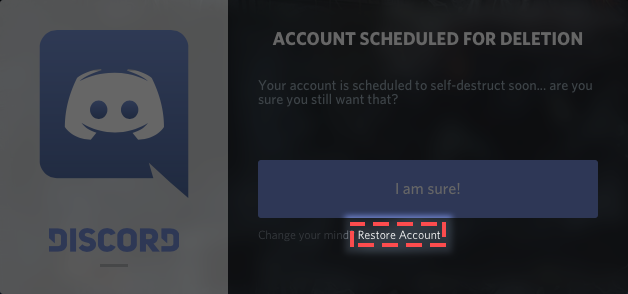 Note: Your account is only in this "pending deletion" state for 14 days. If you do not see this dialog box when logging in, then your account has already been permanently deleted and cannot be restored.