Check it out: Twitch Integration is here! You can now have a dedicated Discord server for all of your closest sub buddies to chill in and spam Giphys and emotes. Kappa. Oh, and even our Twitch Affiliate friends can do this too.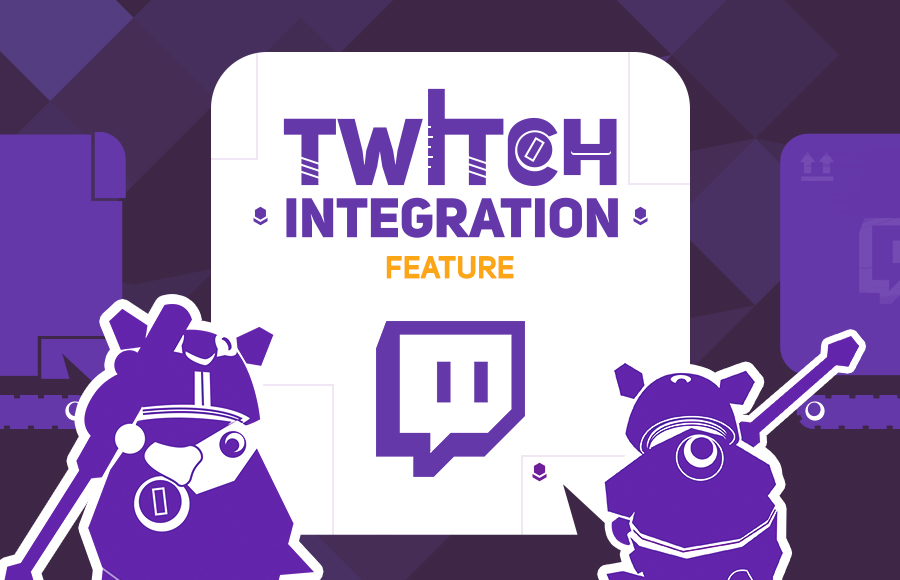 Important starting note: While you can participate in any Twitch-Integrated server on mobile, you will need to first sync your account on desktop.
For Streamers: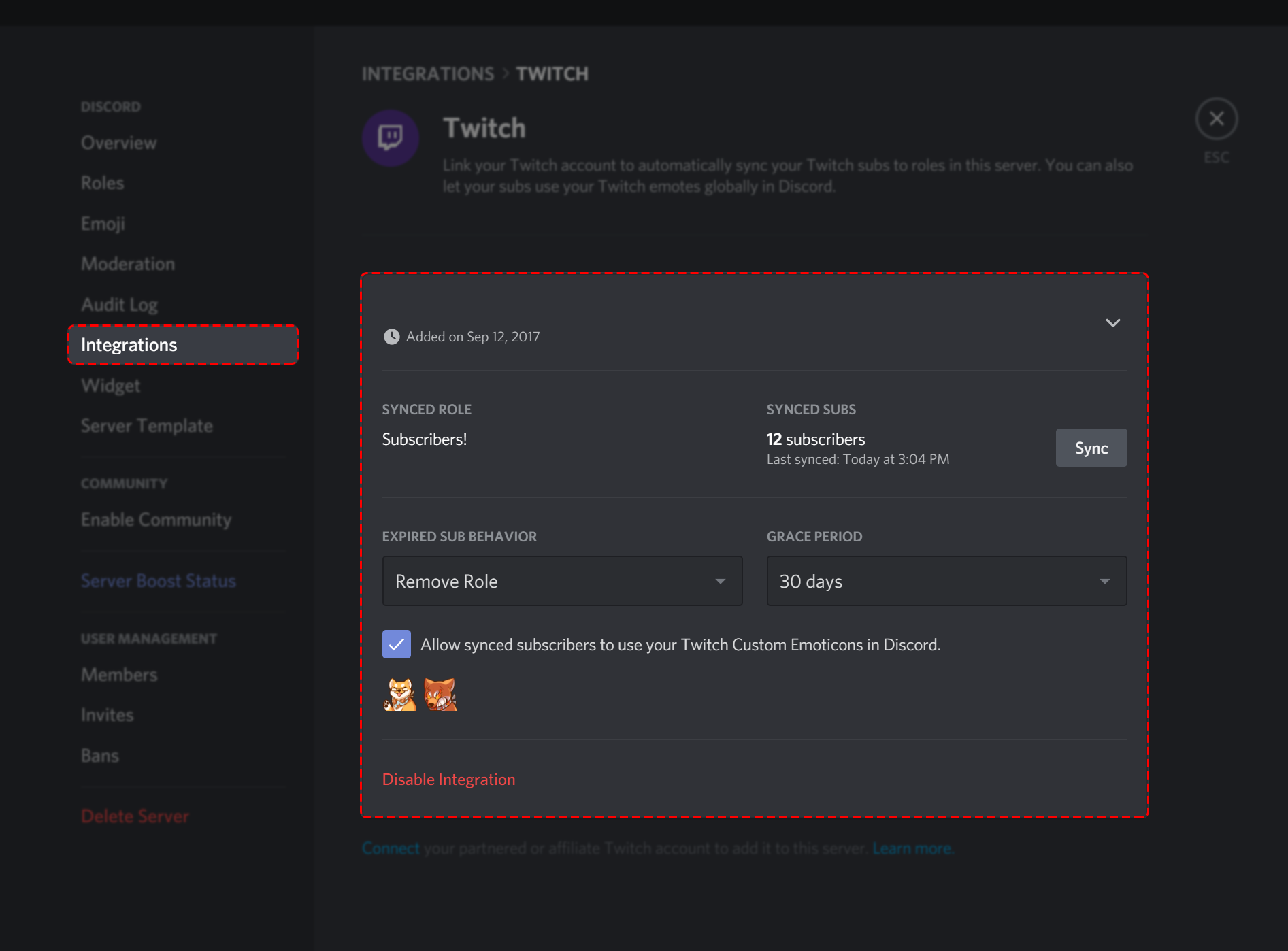 Q: Where do I start? How do I set up a sub-only server?
A: Couple of steps to take here. Let's dive in!
Sync your Discord account with your partnered Twitch account. Easy stuff! Just go through User Settings > Connections > Twitch.
Set up a server and Sync it with your Twitch account by going into Server Settings > Twitch Integration. Pro tip: You can do this with multiple accounts! Twitch stream chat parties are top-tier. Pro tiparino 2: You will need server administrative permissions to add this integration.
Once you've done this, you'll find a new permissions role has been auto-created specifically for Twitch subs. You can re-name this role, as well as adjust their permissions under Server Settings > Roles. Since this role is automatically managed by the Twitch integration, you can't manually assign or delete members from it.
That's it! You can add mods and admins by assigning separate permissions to new roles (check out this article for more info on that). You can even assign your subs a special color, so all of their user names could appear in yellow to show everyone how cool they are. Cool.
Q: What do I do with Twitch users who haven't renewed their subscription?
A: We have two options for this. You can select Remove Role, and they'll lose their specific sub-only permissions role, and whatever permissions you gave the sub role. You can do things like only let subs type messages and post links, or you can forego all special treatment. Totally up to you. Otherwise, you can select Kick, and they'll be kicked from the server altogether.
Q: Whoa, Sometimes subs get a little behind, y'know? I don't want anyone to be kicked because they forget to subscribe immediately!
A: Well, that's not exactly a question. But! You can give your current subs a Resub Grace Period, by going into Server Settings > Twitch Integrations. While it's set to 1 day by default, you can give your subs a little bit of leeway and extend the grace period for them to renew their subscription. No worries, dude.
Q: WHY ARE MY SUBS NOT SHOWING UP?! I SWEAR I JUST GOT 2 SUBS THIS MINUTE AND THEY'RE NOT IN MY SERVER. ANGER. FRUSTRATION. UNHAPPY FROWNY FACE.
A: Calm down there, soldier. Right now, we've got the Twitch Integration feature set to re-sync your subscriber status every hour. If there's someone super important you have to bring on board right away, then you can click the refresh button next to "Synced Subs" under Server Settings > Twitch Integration. Hey everyone! Get in here!
For Viewers: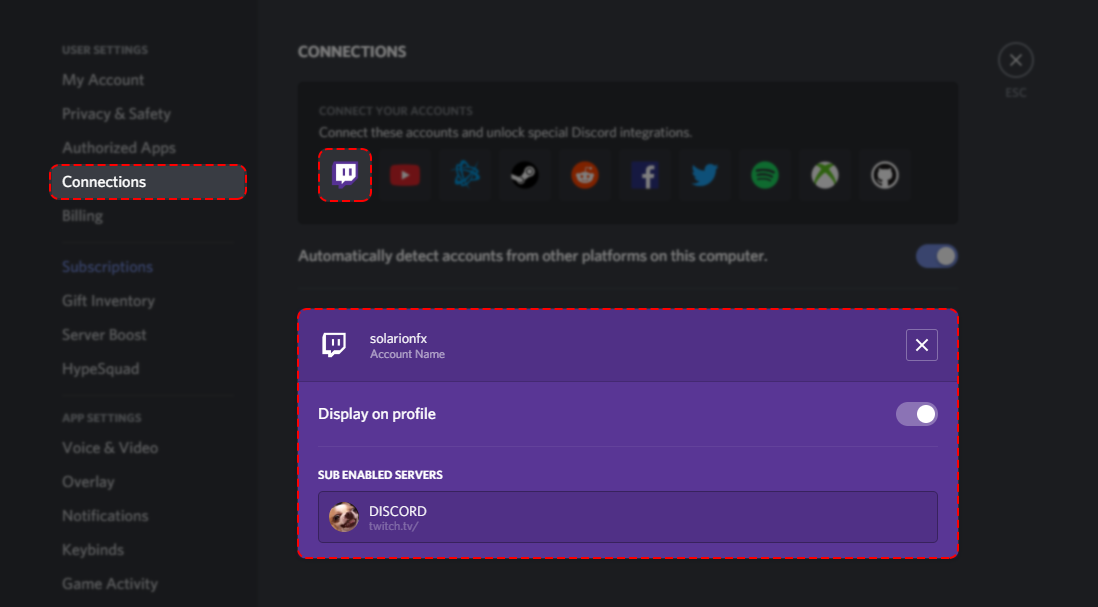 Q: How do I join a sub-only channel?
A: From the top! Here are the steps:
Go ahead and sync your Twitch account with your Discord account, by going into User Settings > Connections > Twitch.
Discord will automatically sync with your Twitch account, and you'll find all the streamers you're subbed to right in the Connections tab! You can hit the "Join Server" button and you'll get your special sub role, just like that.
Q: I joined / was already part of this streamer's channel, where's my sub role?
A: If you join a streamer's channel at any point before you hit the "join server" button in your Twitch connections, all you need to do is make sure to sync your Twitch account with your Discord account, and then wait up to 1 hour for Discord's sub-sync to kick in. Or, you know, you could bug the streamer politely to sync up quicker so you can hop into the fun ASAP.