Server deletion is a pretty simple but pretty serious process. Here goes:
WARNING:
- Before you delete a server, make sure you're super duper sure!
- Once a server has been deleted, there is no way to resurrect the server from the shadow realms.
1. Open up your Server Settings by clicking on the Server Name, and opening the drop down menu: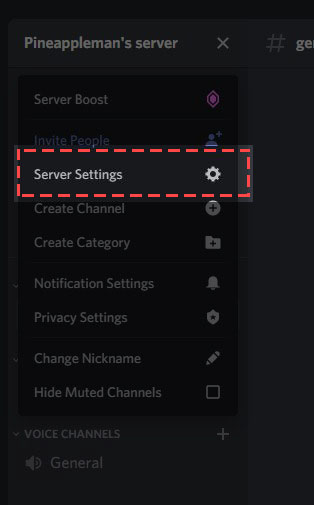 2. Click 'Delete Server' at the bottom of the left hand menu.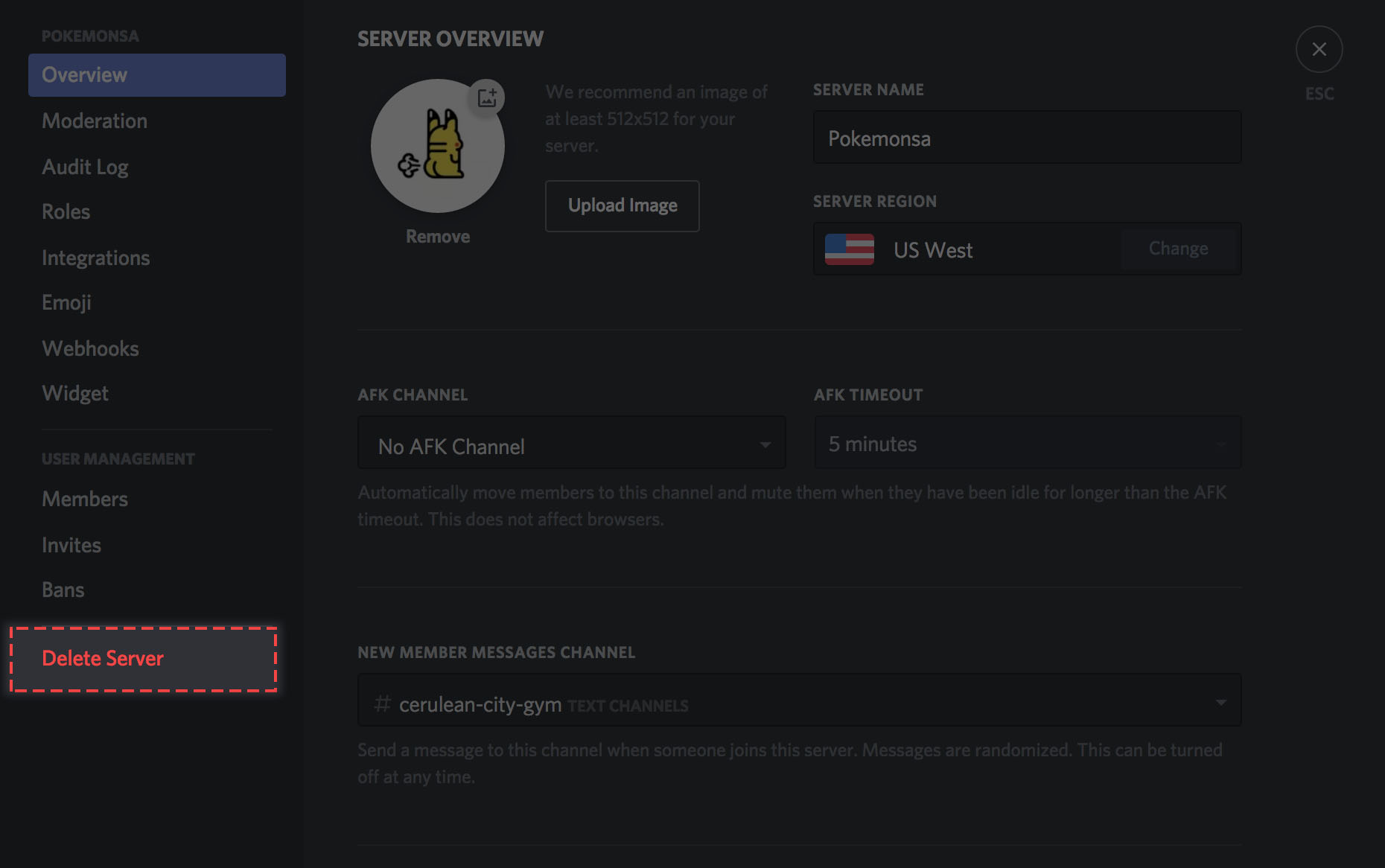 3. Type in the name of your Server into the text box, and confirm the deletion by pressing "Delete Server"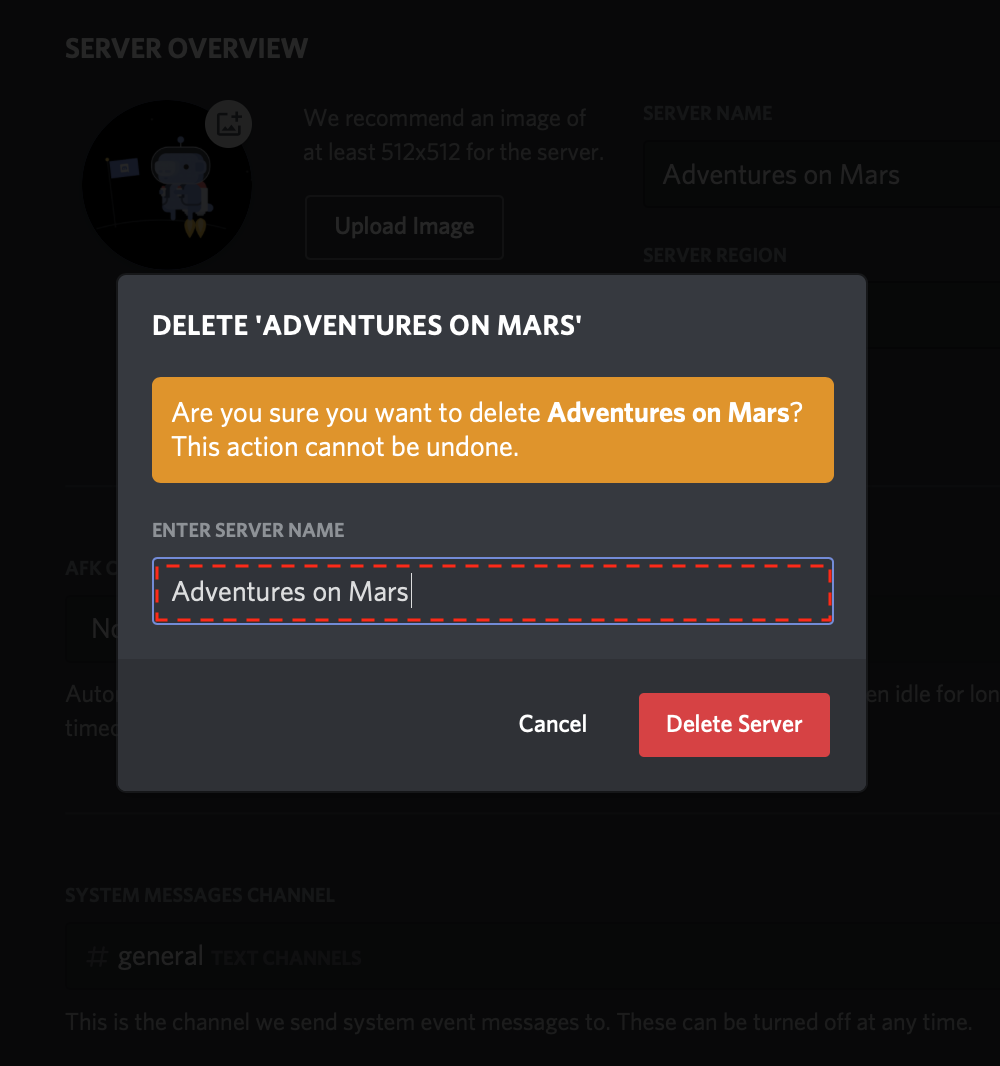 Note:
Only the Server Owner has the power to delete it, regardless of the permissions assigned to any role.
Double note:
If you have 2FA enabled on your account, you'll be required to enter in your authentication code before deleting your server.