Hey, we've all been there. Passwords are supposed to be difficult! When it's time to set up a new password, you can check out this article for how to do so.
What this article covers:
Password Requirements
Note: This is currently part of an experiment to a small group of users.
When making your password for your Discord account, it must be a minimum of 8 characters. We will not accept passwords that are less than 8 characters.
Be sure to use a secure password that you don't use anywhere else. Longer passwords are usually more secure than passwords with more symbols, numbers, or cases of letters. Using a password manager is a great way to generate, secure, and use strong passwords for each site you log in to.
Depending on your region, additional password requirements may apply.
Where to reset your password
If you want to change your password and you know your current password, you can reset the password in your User Settings.
Desktop and Browser clients
Press on the cog wheel in the bottom left corner of the client to open User Settings. In the My Account page, press the Change Password button and follow the prompts.
Mobile clients
For iOS:
Press on your user avatar in the bottom right corner to open User Settings. Next, select Account then choose Password and follow the instructions.
For Android:
Press on your user avatar in the bottom right corner to open User Settings. Choose My Account then Change Password and follow the instructions.
Alternatively, if you need to reset your password and you're not logged into your account, you can find a "Forgot Password" link in one of two places:

Discord's Website
Check if you're logged into your account on the browser client by going to the Discord website by pressing Open Discord or Open Discord in a browser. If you are not logged in, then go to https://discord.com/login. You'll find the forgot password link right under the password space: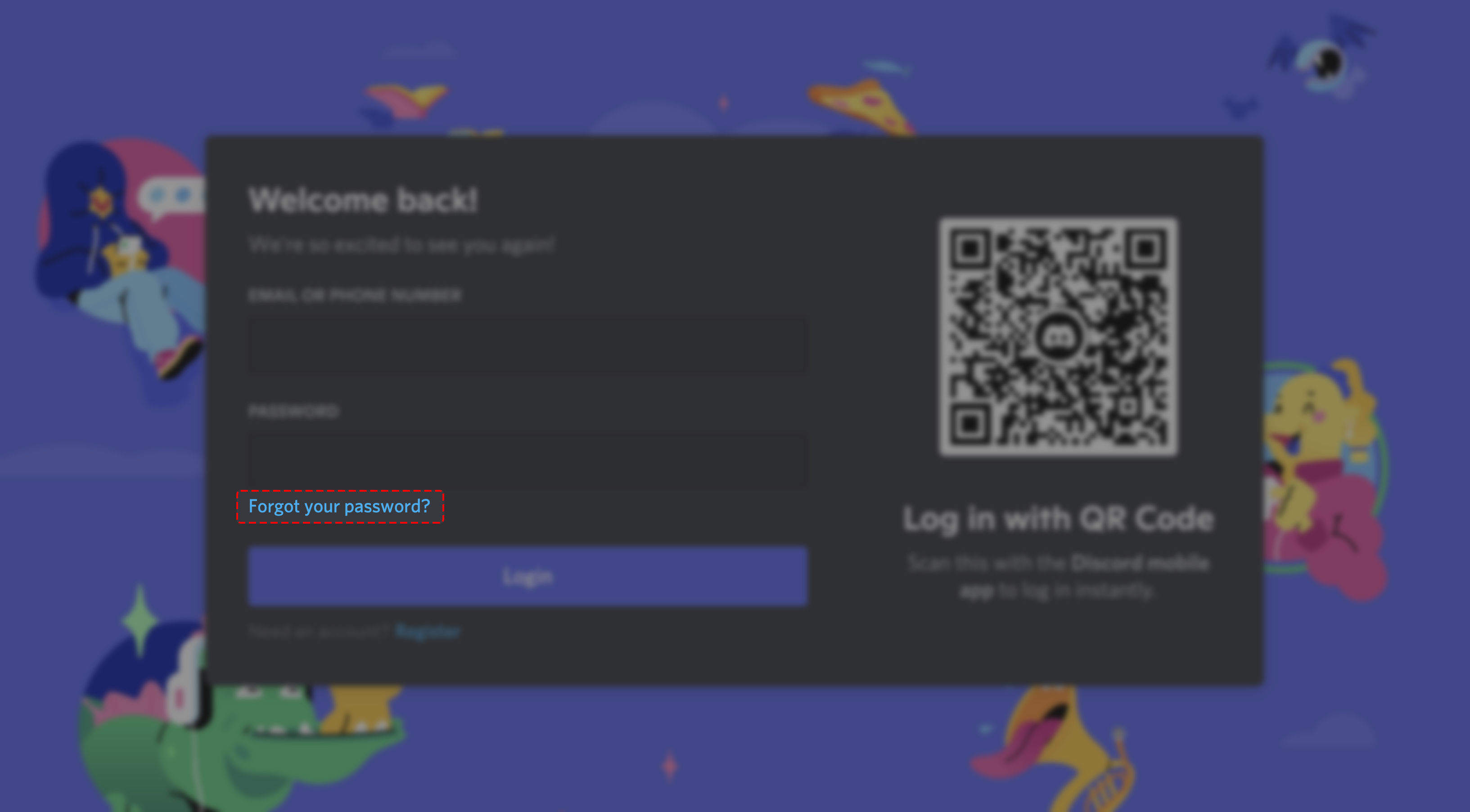 Click the link, and you'll get an email with the rest of the steps to reset your password.
Inside the App
If you've already downloaded the desktop app on Windows or macOS, you'll find the link in the same place if you aren't logged into the desired account: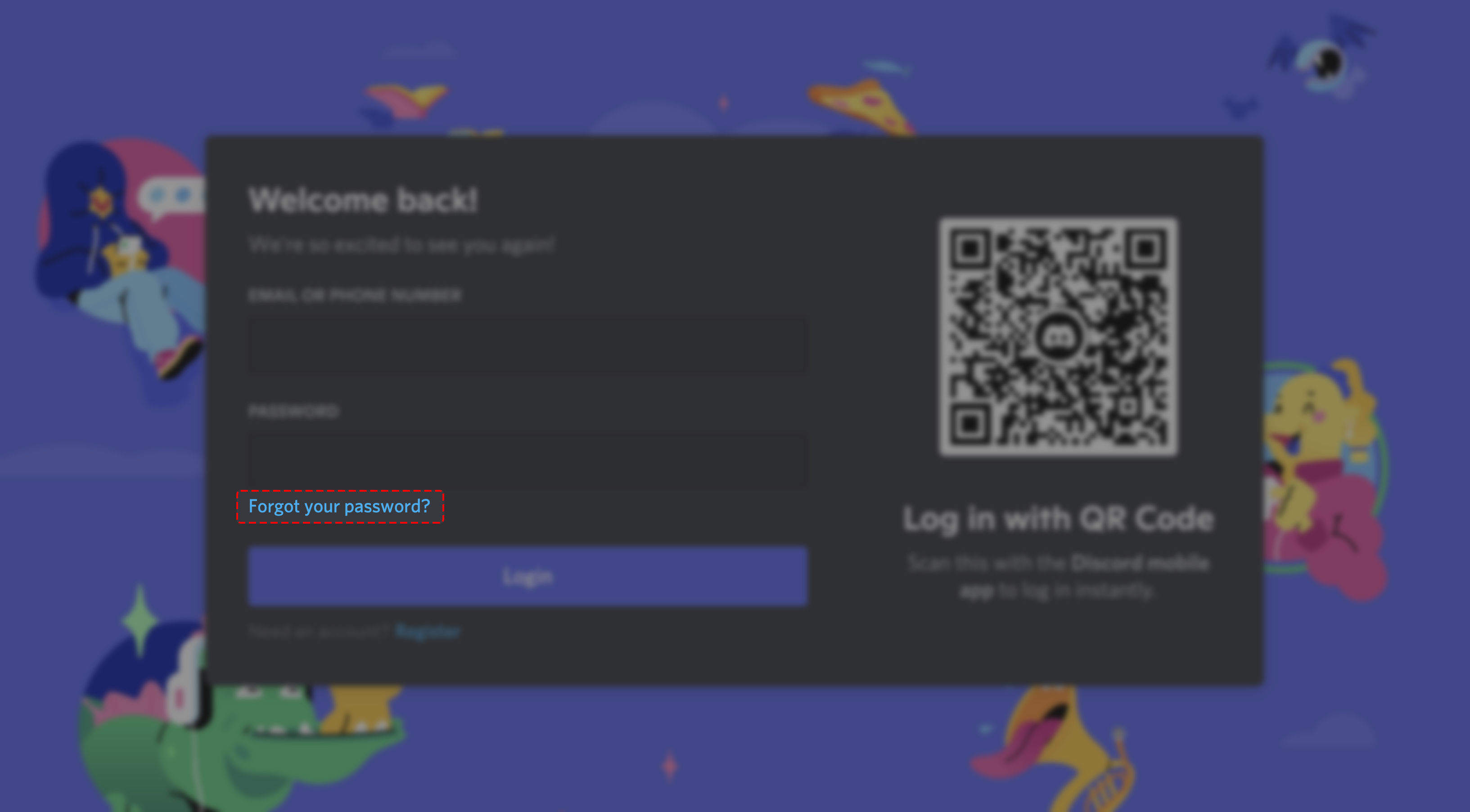 Doesn't this window look the same? Well, that's because it is. Crazy.
Forgetting your Password on the go
If you're away from your computer (I know that's weird. But it happens to some of us.) and you want to log onto your mobile app, both the iOS and Android apps have the same link, but in slightly different spots:
For iOS: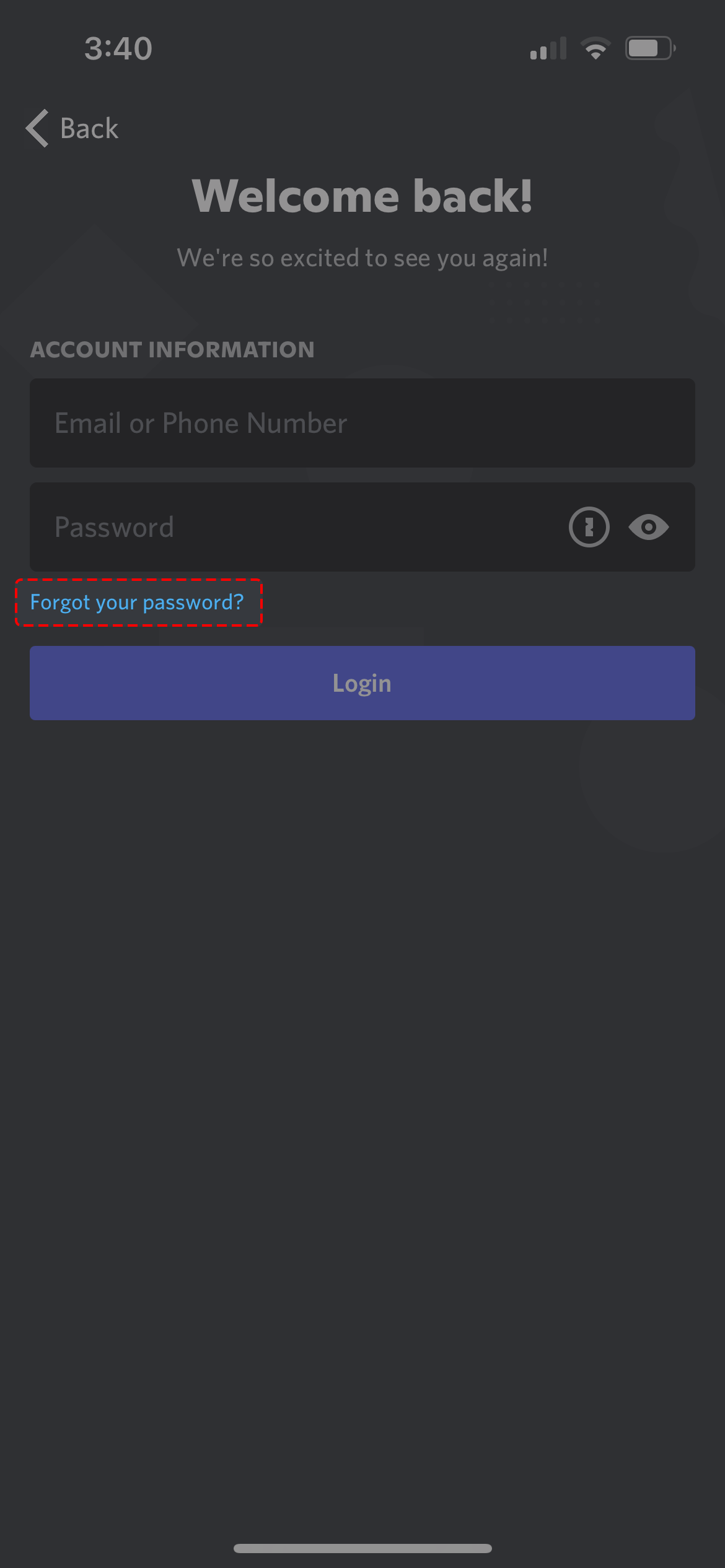 For Android: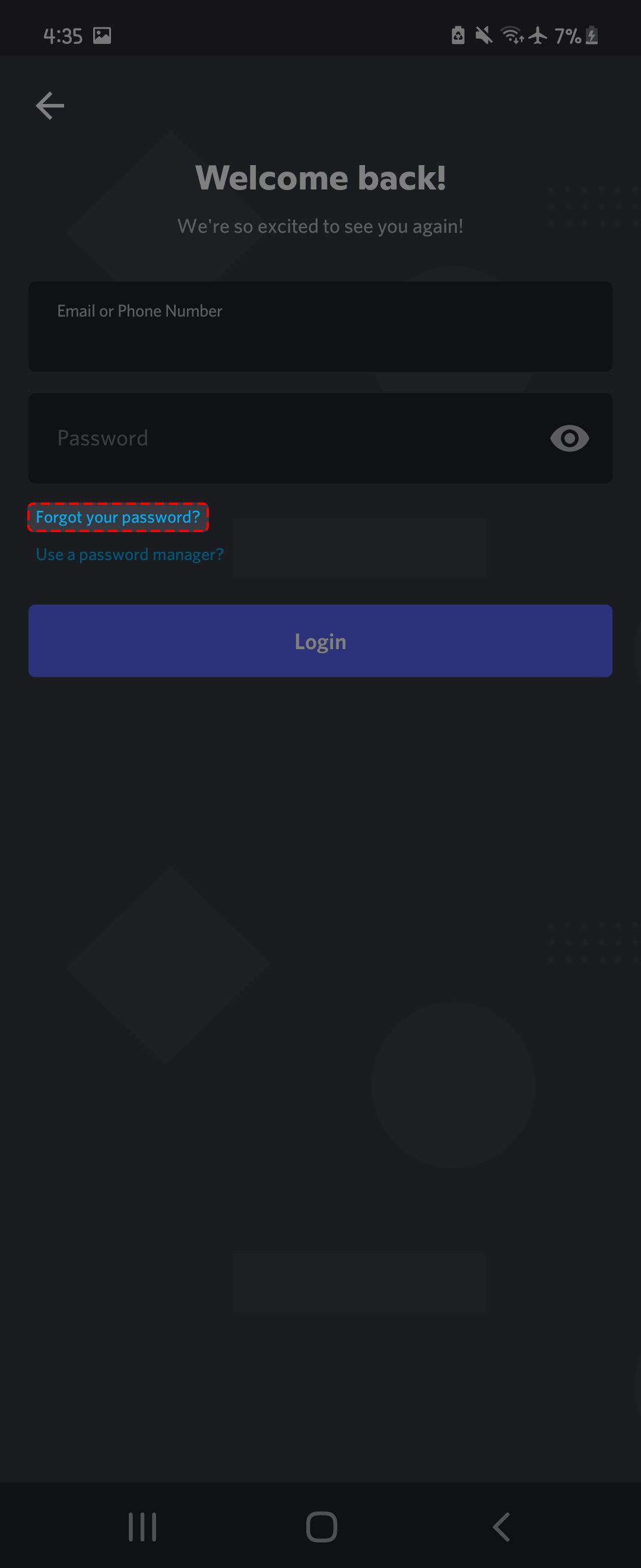 And that's that, easy ways to reset your password if you ever become forgetful! :)