MINI-PROFILE AND PROFILE
If you connect your Xbox account to Discord, info will be visible on both the mini profile and the full profile: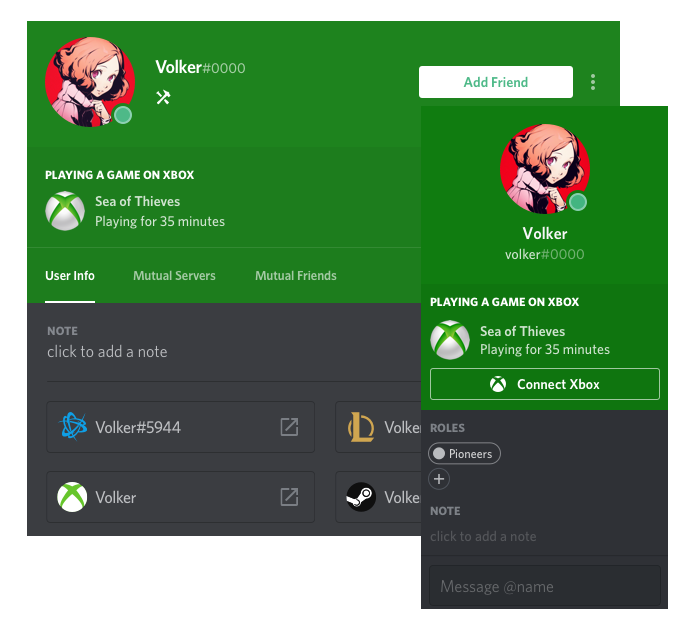 Users who have connected their Xbox account have the option to show off what game they are playing.
CONNECTING YOUR XBOX ACCOUNT
To link your account click on the Link Discord button.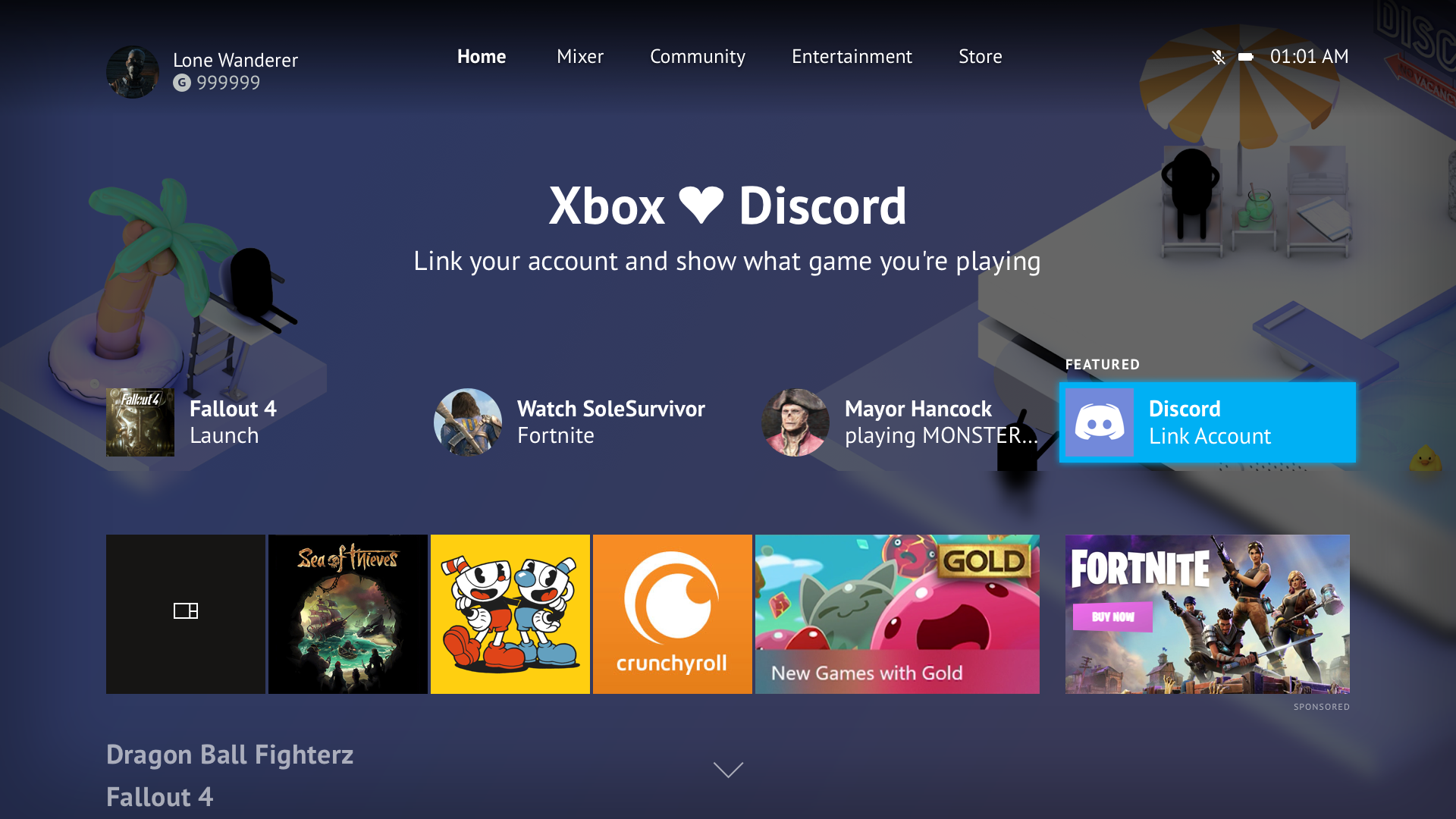 You'll be taken to a new splash screen. Click Link Account when you get there.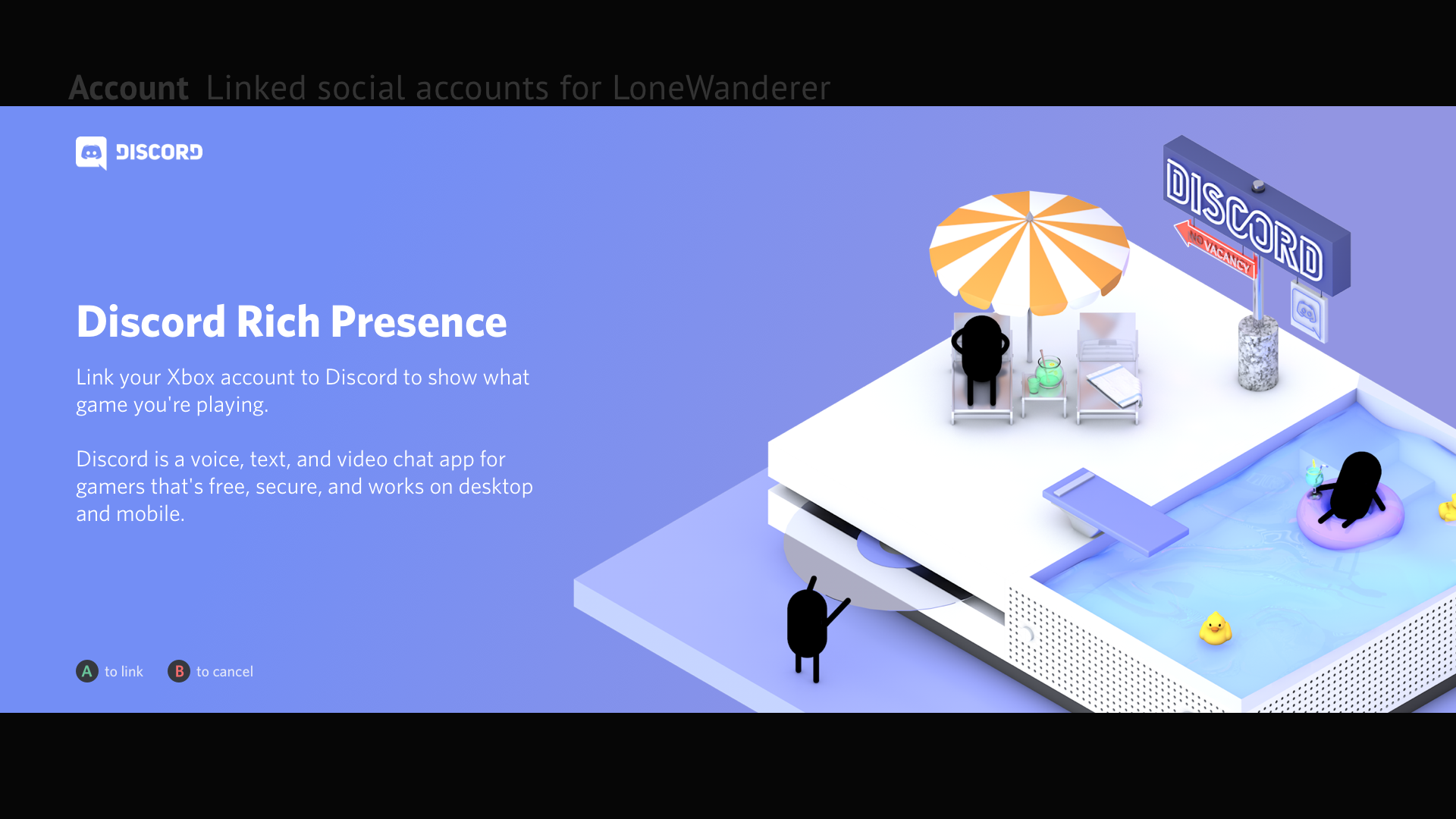 You'll be given a 6 digit PIN and instructions on how to connect your Xbox account via your computer or mobile device.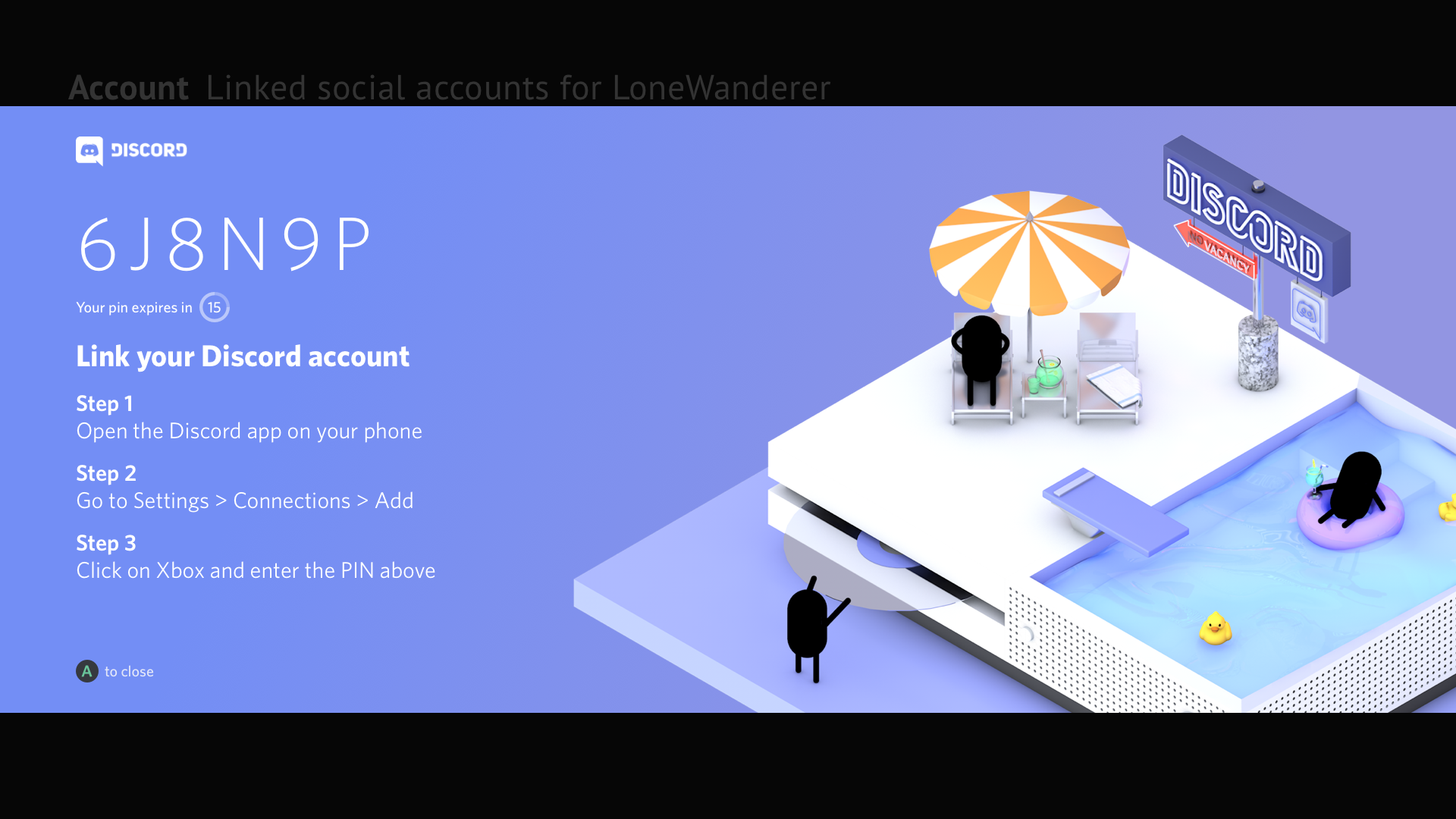 Note: You can also go directly to your console's Linked Social Account settings and click Link under Link Discord Account
How do I remove the sync from my account?
There are three different ways to remove the sync:
On Xbox console: you go to Accounts > Linked Social Accounts and under Discord, if you have previously linked an account, you will have a button to unlink
On Discord: you go to Settings > Connections > Xbox Live Connection and press the button to unlink
On accounts.microsoft.com, you can revoke Discord's access to your Xbox Live Connection account/data
Where can I find support on this, or where can I provide feedback?
If you need assistance with the sync, you can contact our team and we'd be happy to assist you there! Otherwise, if you have questions regarding Xbox or your MSA account, you can contact their team here.