UPDATE:
- On January 1, 2021, all legacy Nitro Yearly subscriptions will be returned back to Nitro Classic subscriptions! Click here to read more details!
With all of the updates that are happening (as mentioned in this blog post), we wanted to give more details on some of the extra ✨ shiny ✨ perks to thank our supporters throughout all this time!
If you currently have an ongoing subscription from before Wednesday, October 10th, 2018, 7:20:00 PM PDT, we wanted to give some extra boosted perks to thank you for all the ongoing support!
You'll be able to access Nitro subscription perks for $4.99 per month until February 1st, 2020 or until you cancel the subscription (whichever comes first)!
You'll be able to access Nitro subscription perks for $49.99 per year until January 1st, 2021 or until you choose to cancel the subscription (whichever comes first).
Exclusive Early Supporters badge
And as an extra nifty treat, an early Nitro supporter badge will be given to anyone that has ever had a successful transaction for their subscription to Nitro any point in time prior to Wednesday, October 10th, 2018, 7:20:00 PM PDT.
But what if I've had a refund/canceled my subscription?
If you ever got a full refund or a disputed charge (and never had a successful transaction with us), sadly Wumpus doesn't have a badge for you!
Note: Badges cannot be swapped from one account to another! No switcheroos!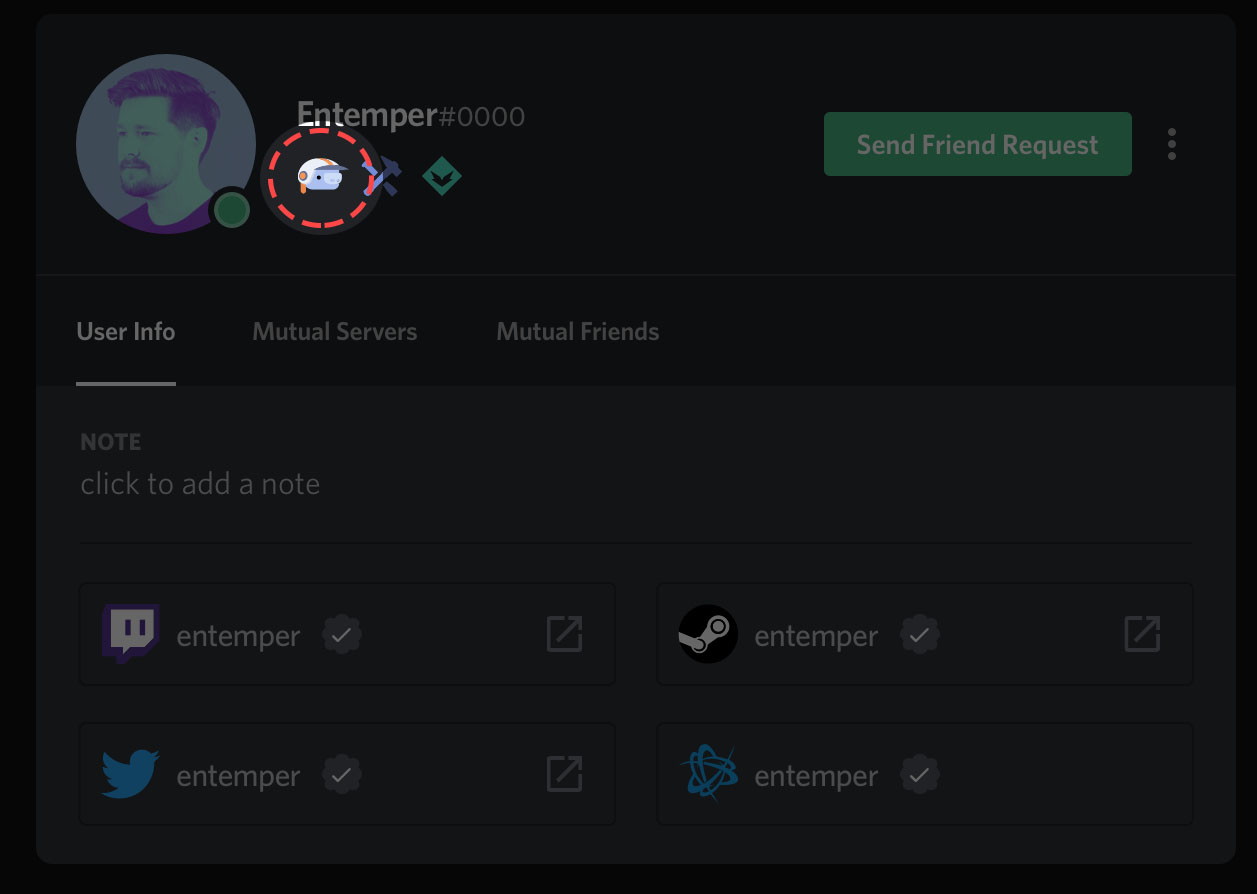 What's extra extra nifty is that this badge stays forever even after your subscription is canceled or runs out as a sign of our eternal gratitude for supporting us before we were cool!
What happens if you try to cancel your special legacy subscription?
Your payment lapsing (after the grace period of three days)

Upgrading the legacy Nitro subscription from monthly to yearly
So make sure to think thrice with your subscription before officially pressing that "Do it Anyway" button....because there's no going back!
Note: Switching between different credit cards is okay though and won't cancel your subscription! ✅
What if I'm Currently a Legacy Nitro Yearly Subscriber?
On January 1st, 2021, legacy yearly Nitro plans will be returned back to Nitro Classic plans.
You can continue to pay the same $49.99 annually, and your Nitro perks will change from $99.99/year Nitro Perks to Nitro Classic perks.
In other words, that means you'll no longer have access to 2 included Boosts, Go Live stream capability will change from Source to 1080p 60fps, and upload size will change from 100MB to 50MB.
Important Notes:
If you have active Boosts from your legacy plan, these will deactivate after a three day grace period. As a Classic subscriber you'll continue to get 30% off any Boosts you purchase.

Your Early Supporter badge will stay, that's yours forever :)
As always, we genuinely appreciate the support you've given us over the years, and we're always thinking of new ways to add to Nitro and Server Boosting. If you have any suggestions for Nitro, please let us know here.
How can I upgrade my Legacy Subscription?
If you'd like to keep your current Nitro features, you can upgrade your subscription to the $99.99/year or $9.99/month tier of Nitro!
To directly upgrade to Nitro Yearly, you can directly click on the Upgrade Now button in the top notification bar to upgrade your subscription in the upcoming new year!
You will then be charged the prorated difference for the upgrade from $49.99 to $99.99!

Important Note:


This will be a one-time charge on Jan 1, 2021

.
You will not be charged until Jan 1, and your billing date will not be changed.

After Jan 1, 2021, your subscription will continue to be charged yearly until you cancel the subscription.
Legacy Nitro Yearly Subscriber FAQ
Q: Why are you making this change now?
A: We wanted to make sure the transition to our new tiers of Nitro were as smooth as possible so we hope you've enjoyed an extra 2 years at the $49.99 price, however, now we are making sure that everyone has access to the same great features at the same price.
Q: How do I keep my current Nitro features?
A: In order to keep your current set of Nitro features you will need to upgrade to our $99.99/year or $9.99/month tier of Nitro.
Q: Can I still keep paying $49.99?
A: Yes! You can still access all of the great features in Nitro Classic at $49.99/year ($4.99/month).
Q: What happens if I don't do anything?
A: If you don't do anything we will automatically renew your $49.99/year subscription, but transition you to Nitro Classic features.
Q: I don't want to subscribe to Nitro Classic anymore, can I cancel my subscription?
A: Yes, you can cancel your subscription at any time before the end of the year so you don't transition to Nitro Classic.
And lastly, as always...
.....Thank you so much again for all the love and support! It really really really means the world to us here! We really don't have enough "really"s to express this thanks enough! 💖💖💖💖💖