Public server owners and moderators, lend me your ears! Today we are rolling out Public Server Updates.
What are Public Server Updates?
Public Server Updates are official updates and messages from Discord that provides admins and moderators of a public server with information that pertains to Public Servers.
How do I set this up?
To set up Public Server Updates, a Server admin will need to go to Server Settings → Public → Overview → Moderators-Only Channel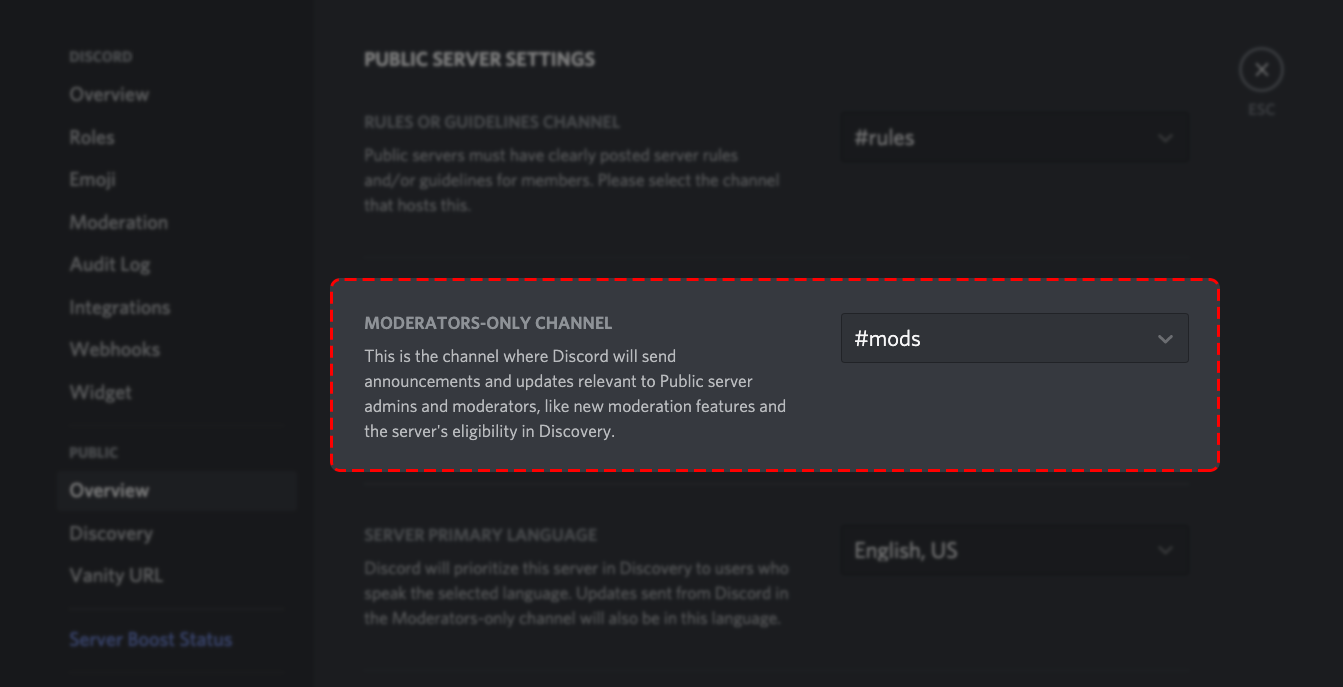 Choose a channel from the drop down menu to receive Public Server Updates.

Note: We recommend that you select a private moderation channel, as sensitive information about your server may be disclosed in these announcements.
Once you have selected a channel, you will see a confirmation post in the selected channel.