Note:
- You can only manage icons on the desktop version of the app at this time.
- Only server members who have the "Manage Roles" permission will be able to set, change, and delete icons.
What does this article cover?
What are custom role icons?
Custom role icons are a Level 2 Server Boosting perk. Servers at this level can set a custom icon for each and every role within their server!
Custom role icons are a fun way to customize and differentiate each role in your server. They can be used to distinguish role rankings, identify personal interests, or tie into your overall server theme for a more comprehensive aesthetic!
Role icons will display in the members list next to the role name, and next to each user's name in chat. You can see all roles and icons that a user has in their user profile from within the server as well.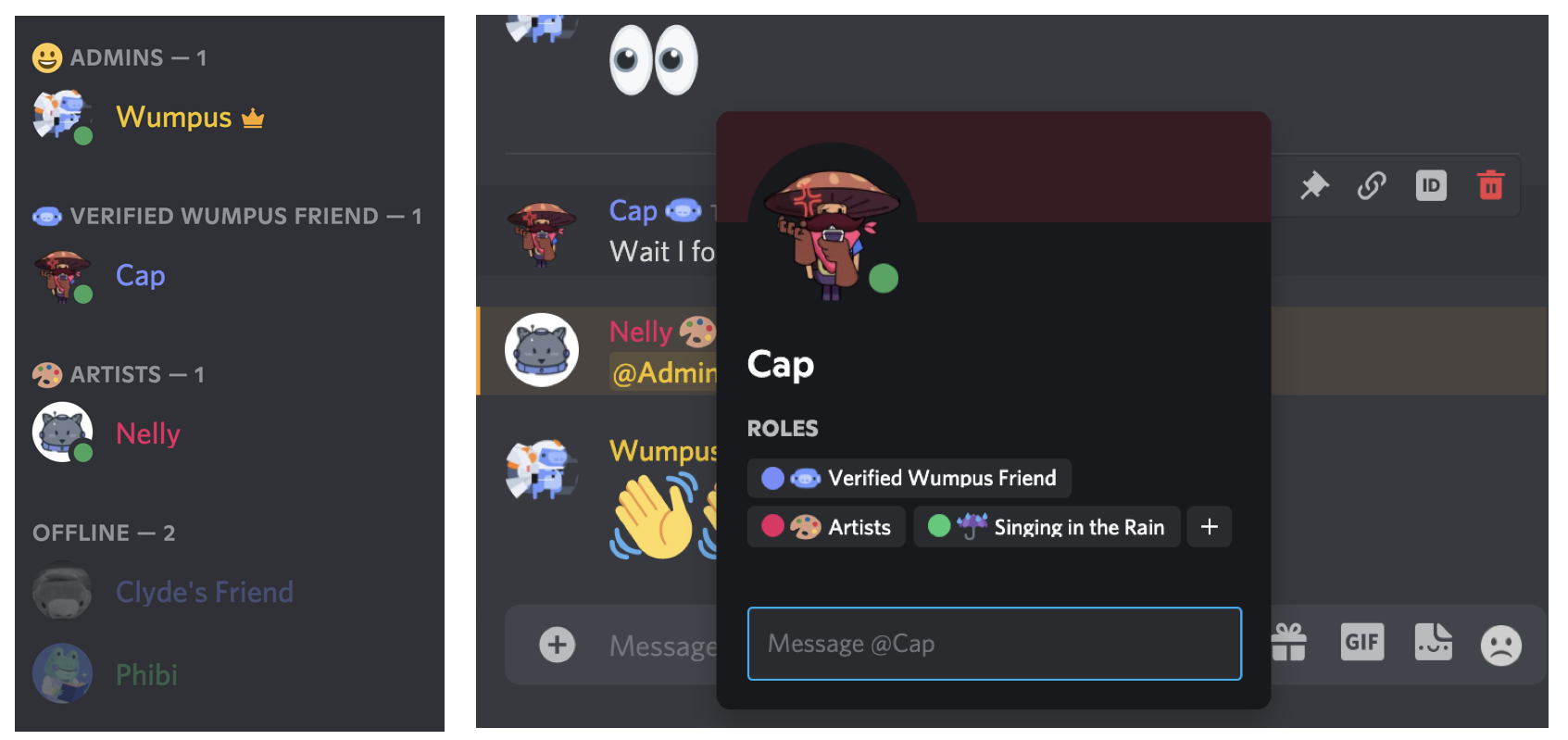 How do I set custom role icons?
First off, you'll need to make sure you have the necessary permission within your server! Only server members who have the "Manage Roles" permission will be able to set, change, and delete icons.
If you have the "Manage Roles" permission within the server, you can then follow these steps below!
Step by Step Instructions
Open Server Settings > Roles
Select any role from the list
Under "Display" - you'll see a new field called "Role Icon"
Choose from emoji or upload and image

Note: Role icons can be selected from default emoji, custom emoji (from your server), or an uploaded image.

And now you're done!
Note: The requirements for the images are 64x64 pixels and the max size is 256kb.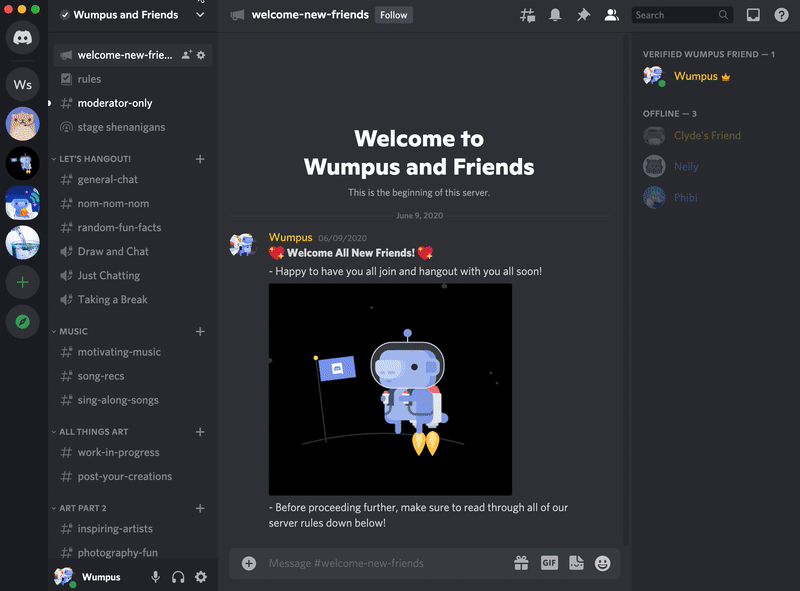 How do I remove/change a Custom role icon?
To delete an icon, just select the "Remove icon" option in the same panel.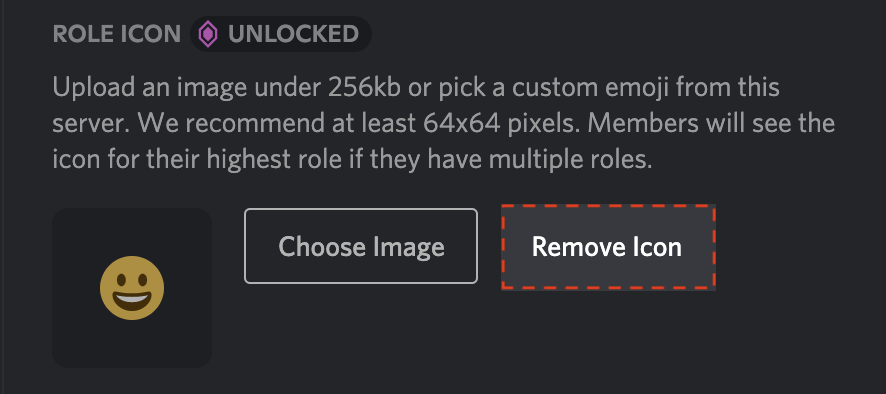 And if you change your mind and want to choose a new image, you can select the "Choose Image" option.
Which Custom Role icon is Shown if I have Multiple Roles?
While we would love to show all the different custom role icons at once - Discord will only show one icon in the members list and in chat. However - you can still see all roles with icons for any user in the server by opening their user profile.
The role icon that will display in the chat next to the user's name is the icon associated with the user's highest role (according to Server Settings > Roles Hierarchy).
If your top role doesn't have a role icon, Discord will display the role icon of the next highest role (and so on - working our way down the hierarchy)!
FAQ
Q: What happens to the uploaded icons if I lose my Boosting level?
Your icons will remain uploaded, but you'll need to re-obtain Level 2 for the icons to display in your server again!
Q: Why can't I set role icons on mobile?
It's not built - yet! We didn't want to delay shipping the feature to desktop while we work on bringing it to mobile.
Q: Can you set more than one icon per role?
You can only set one icon per role at this time, but if you'd like to add more in the future, make sure you vote up the idea to our feedback site: https://dis.gd/feedback
Q: Can I select another server's custom emoji that I have access to through Nitro?
No, you'll only be able to select a custom emoji that's been uploaded to your server.
Q: Can I use an animated icon?
No, you can only use static images or static custom emoji that have been uploaded into the server.
Q: Is there a way to disable role icons from showing in the server?
There is no option to disable role icons from showing if one has been set for a role. If you don't want role icons to show for a role, then you'll need to remove the image that's been set for the role.
Q: My role icon is not showing in Compact Mode! What is going on?
Role Icons will only show if you are in cozy mode. However, they will still appear in your member's list and when you click in your user profile.