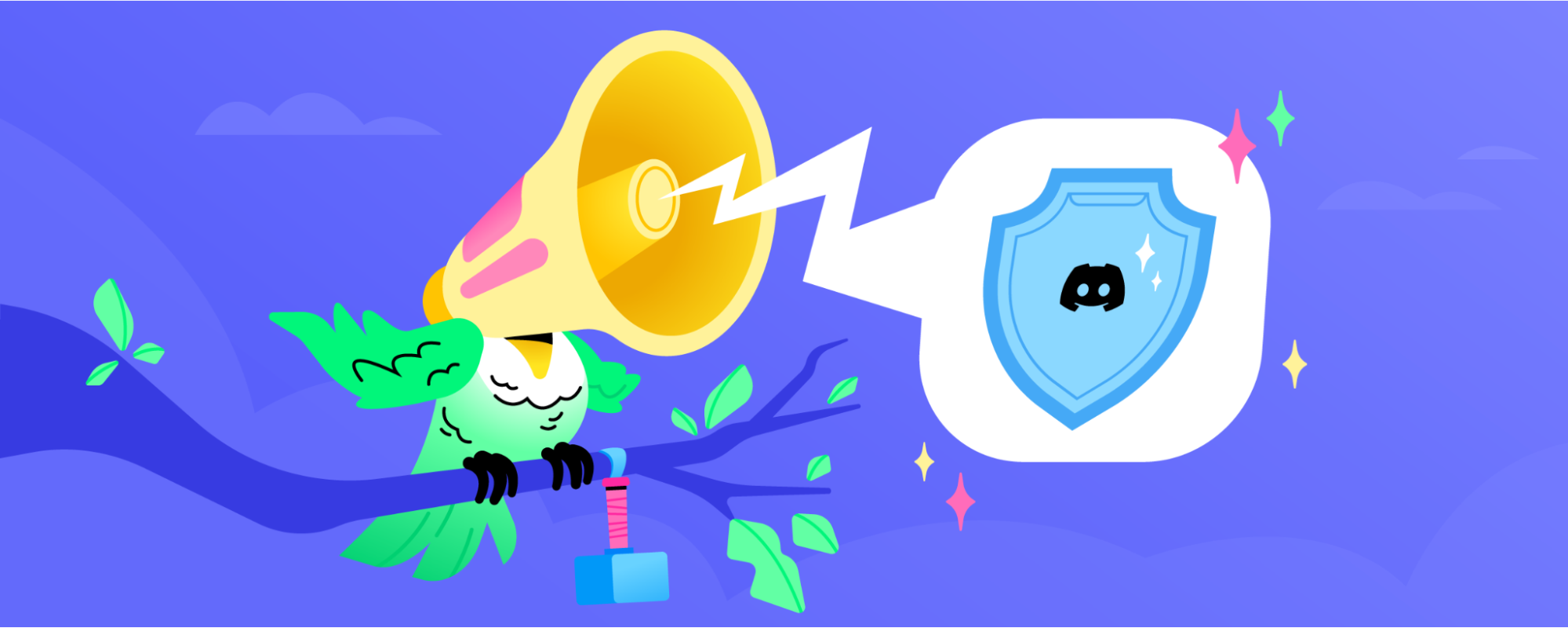 Hello folks, it's Important Announcement DayTM: we're updating our Terms of Service, Privacy Policy, and Community Guidelines!
Discord has evolved in the past couple years (huge understatement, we know!). There are many more of you here now, and Discord has done some growing and changing to support all of you. As part of that growth, we want to make sure that our policies reflect our priorities and commitments to each other.
So, you might ask, what's actually changing? We wanted to call out some key updates here:
More clarity and less legalese:

You'll notice that we rewrote our Terms of Service and Privacy Policy so that mere mortals can understand them clearly.

How we use your information

: We've provided more detail what information we collect, how we use and share it, and how you can control your privacy on Discord.

Public and private spaces

:

We want everyone to understand the difference between posting in public servers, like those you can find in Server Discovery, and private servers and conversations, and make sure you choose the appropriate space, features, and settings for you and your content.

New and updated Community Guidelines

: To help make Discord a safer place for everyone, we are prohibiting

harmful misinformation

and will now consider

off-platform behavior

in some cases. We've also updated the protected attributes in our hate speech policy to include caste, gender identity, age, serious illness, and more.
You can find a more detailed summary of the changes at the links below, but please do read the revised policies, as they are what actually govern your use of Discord:
These changes go into effect on March 28, 2022 — we're telling you about them now so you can understand what's changing before then. To agree to the changes, all you have to do is keep using Discord. If you don't agree, you should stop using Discord (though we'd be very sad to see you go).
We put a lot of thoughts and feels into these updates — they reflect our commitment to each other and the entire Discord community, and taken together, they make Discord possible.

Thanks for reading, and let's keep Discord awesome!
Terms of Service Updates
Ah, the Terms of Service: everyone's favorite thing to read. Below you'll find a summary of the key updates, but please do read the full Terms of Service, as they are what actually govern your use of Discord. The terms may look new, because we've really tried to make it all easier to understand, but much of the substance remains unchanged. The new terms go into effect on March 28, 2022.
Here's what's been updated:
Improved readability.

We cut down on "legalese" and use clearer language and clear examples. We want you to understand exactly what we do and don't do (and what you can and can't do).

Leveled up.

We've also updated our Terms of Service to reflect changes in the law and our growing international presence.

Improved organization

. Where it makes sense, we've separated out some specialized terms into new policies (like our

Copyright & IP Policy

and

Paid Services Terms

) so they're easier to find when you need them.

Clarified how our policies relate to local laws

. Last, we've clarified throughout that our Terms are not intended to win out over any local laws that cannot be waived or overridden, and we've made clearer how to resolve disputes based on where you reside.
Privacy Policy Updates
Since the beginning of Discord, we've intentionally pursued a business model that doesn't rely on our users' data and these updates are no different. Below you'll find a summary of the key updates to the Privacy Policy, but please do read the full policy, as it actually governs your use of Discord. The changes go into effect on March 28, 2022.
Here's what's new:
Improved readability.

Like the Terms, we've made this easier to understand and used plain language where we can.

Leveled up.

We've also made updates to reflect changes in the law and our growing international presence. For example, we've clarified for European users who the "data controller" is for your personal data and how we transfer that data internationally.

Clarified how we use your information.

We've added more detail on the information we collect and how we use and share it, including with our service providers like Google, Stripe, and PayPal, and with advertising platforms when we promote Discord on other sites.

More detail on user controls

. We've also added more information on how you can control your privacy on Discord, including how you can manage your content and restrict our processing of your data.

Updated how we describe our services. As Discord has evolved, it's become clear that not all spaces on Discord are the same. While many communities keep their invite-link closely guarded, other servers, like those in the Server Discovery section, are open to anyone on (or sometimes off) Discord. When you post in those public communities, you expect that content to be widely available, and we may use that content to help us improve our services and make Discord safer. At the same time, the majority of servers remain accessible only with a private invite link, and the messages you send in these private communities (and DMs) are kept private unless content raises Trust & Safety concerns. We want everyone to understand the difference between posting in public and private spaces and make sure you choose the appropriate space, features, and settings for you and your content.

Community Guidelines Updates
Our Community Guidelines define what is and isn't allowed on Discord, and help ensure that everyone has a positive experience here. We want everyone to find belonging on Discord, but never at the expense of others. Below you'll find a summary of the key updates, but please do read the full guidelines, as they actually govern your use of Discord. The changes go into effect on March 28, 2022.
Our communities have evolved so much in the last year and a half. As the Internet and our societies face new problems, so does Discord. We're adding three new guidelines to cover evolving platform issues:
Misinformation.

Content that is false or misleading and may lead to significant risk of physical or societal harm may not be shared on Discord. Examples of harm that we consider include damaging physical infrastructure, injury to others, preventing participation in civic processes, and endangering public health.

Malicious impersonation.

Do not coordinate or participate in malicious impersonation of an individual or an organization. (Satire and parody are okay!)

Spam and platform manipulation.

With more users comes more spam. Do not use Discord to spam, manipulate engagement, or disrupt other users' experiences, including coordinated behaviors to influence or disrupt conversations using bots, fake accounts, multiple accounts, or other automation.
We've also updated some of our existing guidelines to better support our communities:
Age-restricted.

We will stop using the term "NSFW (Not Safe For Work)" as it is confusing, overloaded with different meanings, and not easy to translate for Discord users around the world. We will instead refer to content that requires a verified age of 18 or older as "age-restricted."

Hate speech.

We are adding caste, gender identity, age, and serious illness as protected attributes to our hate speech policy.

Off-platform behaviors.

We will now consider relevant off-platform behaviors when making policy and enforcement assessments. This includes membership or association with a hate group, illegal activities, and hateful, sexual or other types of violent acts.

Excessive violence and gore.

We clarified what we consider excessive violence and gore. We do not allow

real

media depicting gore, excessive violence, or animal harm (including bestiality), especially with the intention to harass or shock others. There are some exceptions for educational, news, or artistic purposes.

Malicious reporting.

Our support teams are taking a stronger line against false, malicious, or spammy reports. If you are found to be reporting in bad faith, we may take action against your account.