Are you a fan of pizza? Do you like getting pizza delivered to your house? Have you ever wished you could get pizza delivered right to your server? Well, if your favorite pizza topping is Game News, now you can!
With Server Following, you can now have automated post pizzas topped with news about your favorite games delivered directly to your server in a channel of your choice, using some of the same technology that powers Webhooks!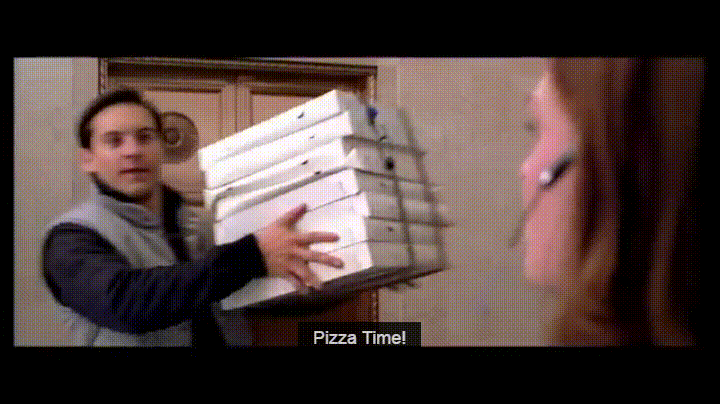 If I flip these game news pizzas, Mr. Aziz will flip out
Note: Server Following is currently only available in select servers as we continue to experiment with this new feature!
Preparing the Crust
In select servers with News Channels, which are special channels labeled with a newspaper icon, you'll be able to use the new Follow option to have any messages from that channel posted directly into your server as they're posted!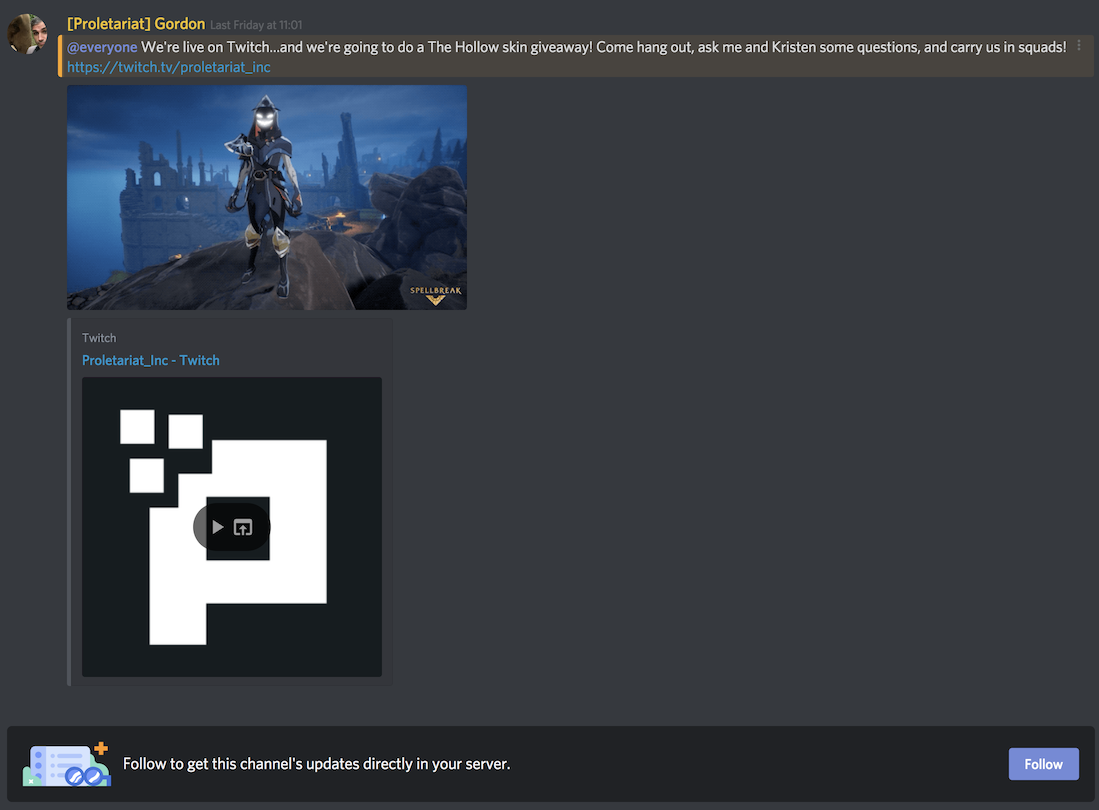 Let's say your squad wants to know when the new Spellbreak update drops so you can glean the new build meta and battle with confidence. First, find the news channel in the server you want to follow--in this case, the Spellbreak official server has a news channel that looks just like this!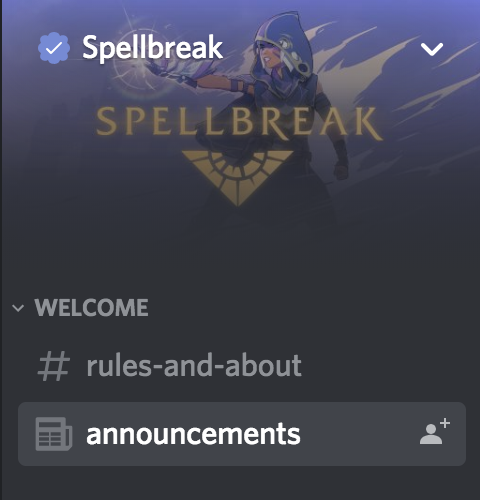 Make sure that you have the Manage Webhooks permission in your server, as you'll need it to order some post pizzas! Then, click the Follow button to start making your post pizzas!
Note: The Follow button is only available in News channels, labeled with the newspaper icon! Developers can learn how to make a News channel here!
Baking the Pizza
When you click the Follow button in an eligible channel, you'll be greeted with a whole host of options for where you want that news channel's posts to appear in your own server!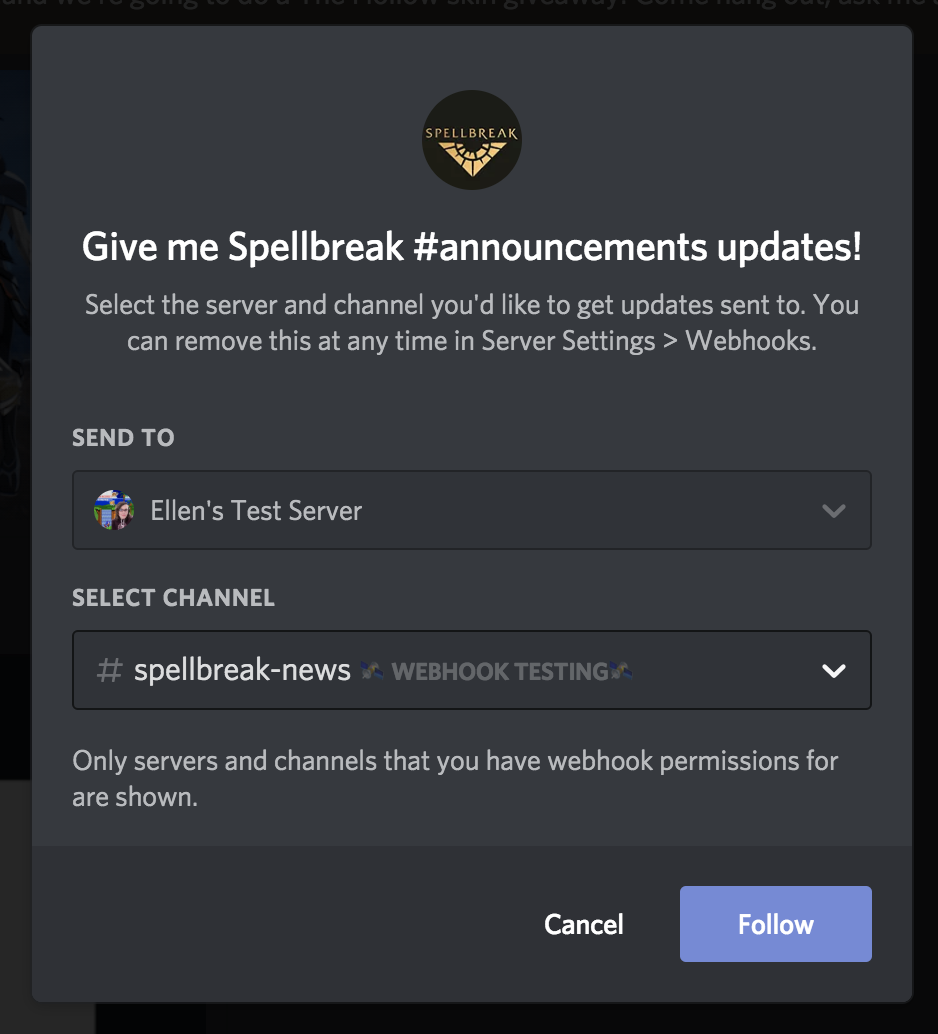 From here, you can select which server and channel you want your new game news bot to post in! Keep in mind that only servers and channels you have Manage Webhook permissions in will be shown.
Once you're finished configuring these options, press Follow and you're ready to start getting post pizzas delivered to your server by your very own delivery bot!
Note: The Follow button is only available in our browser and desktop clients at the moment, but posts from servers you follow will still be visible on mobile!
It's Time to Eat!
As the server you followed continues to post news, you'll receive posts from that server in the channel you picked. The posts will look a bit like this!

The posts will come from a bot named after the server in question. All the links and images in the post will be delivered as you'd expect, but our delivery bots will remove any and all role mentions in the post, including @everyone and @here. Yes, these post pizzas are boneless!
Pizza Boxes are Compostable!
If you've got Manage Webhooks permissions, you can follow and unfollow servers at any time! If you want to stop receiving posts from a server that you followed, it's easy! Any servers you follow are added to your server as a Webhook. To unfollow a server, look for the server's listing in Server Settings > Webhooks!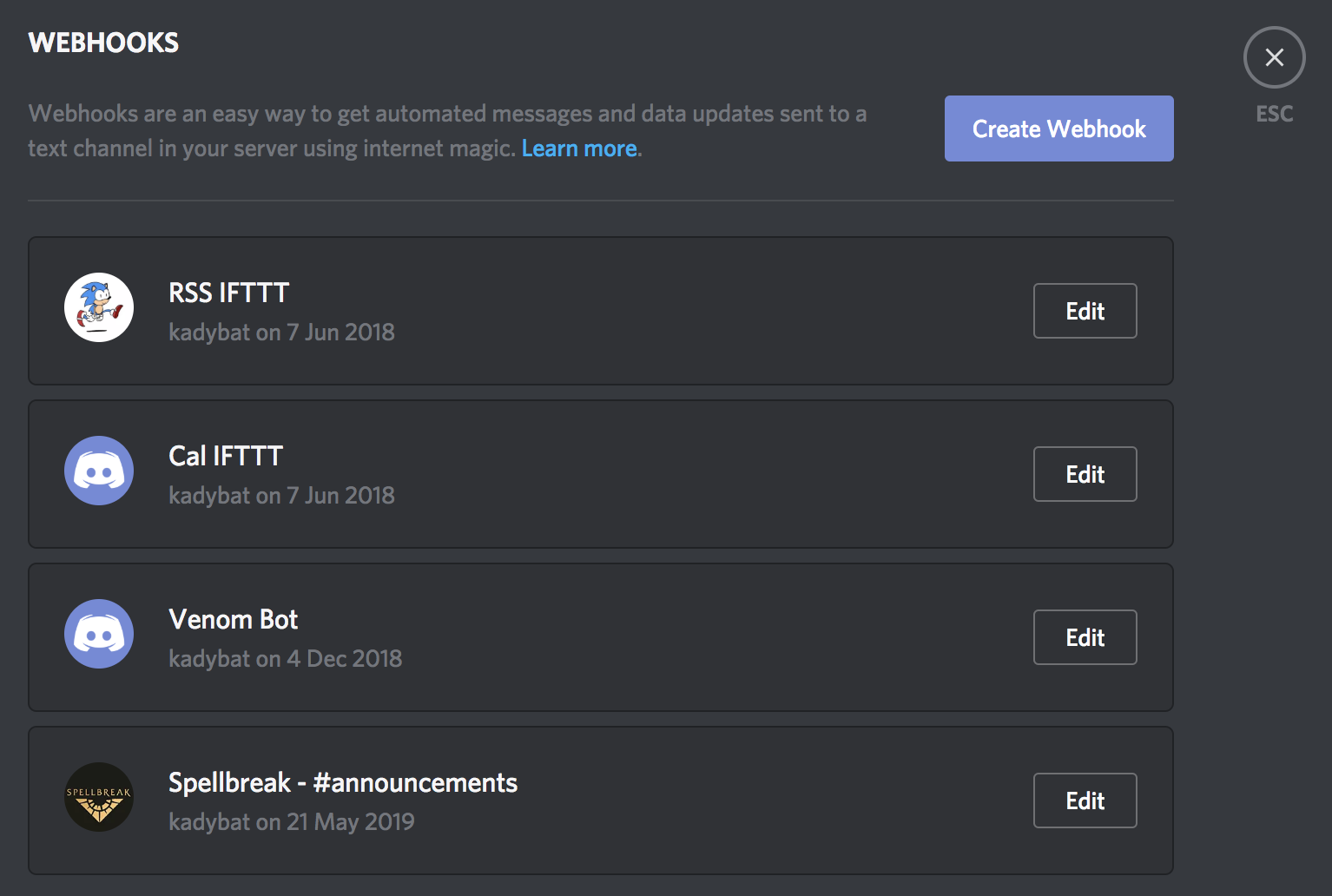 Delete the bot that corresponds with that server's name to unfollow it! The bot will be removed from your server and you'll stop receiving posts from the server right away.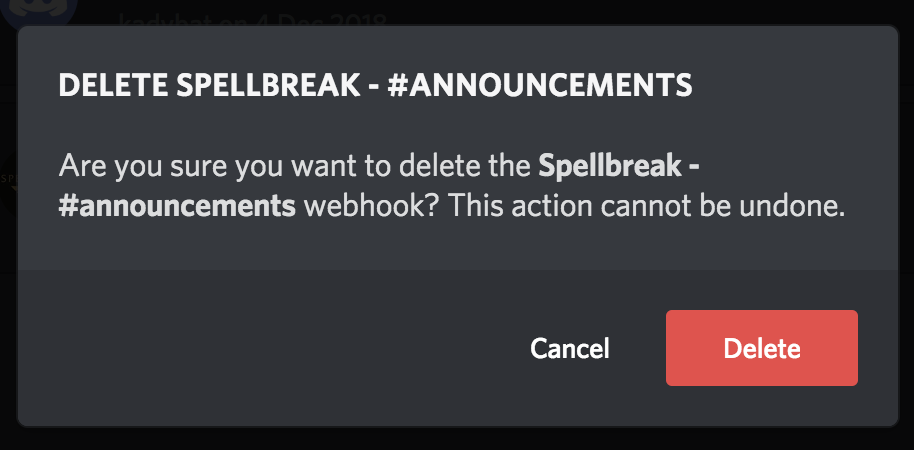 Note: You can use the Webhooks settings to modify your new follow bot too--you can change the channel it posts in, the bot's name, and the avatar of the bot, all using the Edit button!
My Tummy's Full
Now you know all there is to know about Server Following! Server Following is still in the experiment phase, so it'll only be available on select servers as our amazing pizza chefs continue to build out the feature! Keep an eye on our changelogs for more information on Server Following in the future!
While we continue to experiment with and improve Server Following, if you have any suggestions for us, share them on our feedback page so we can make our pizzas even better!