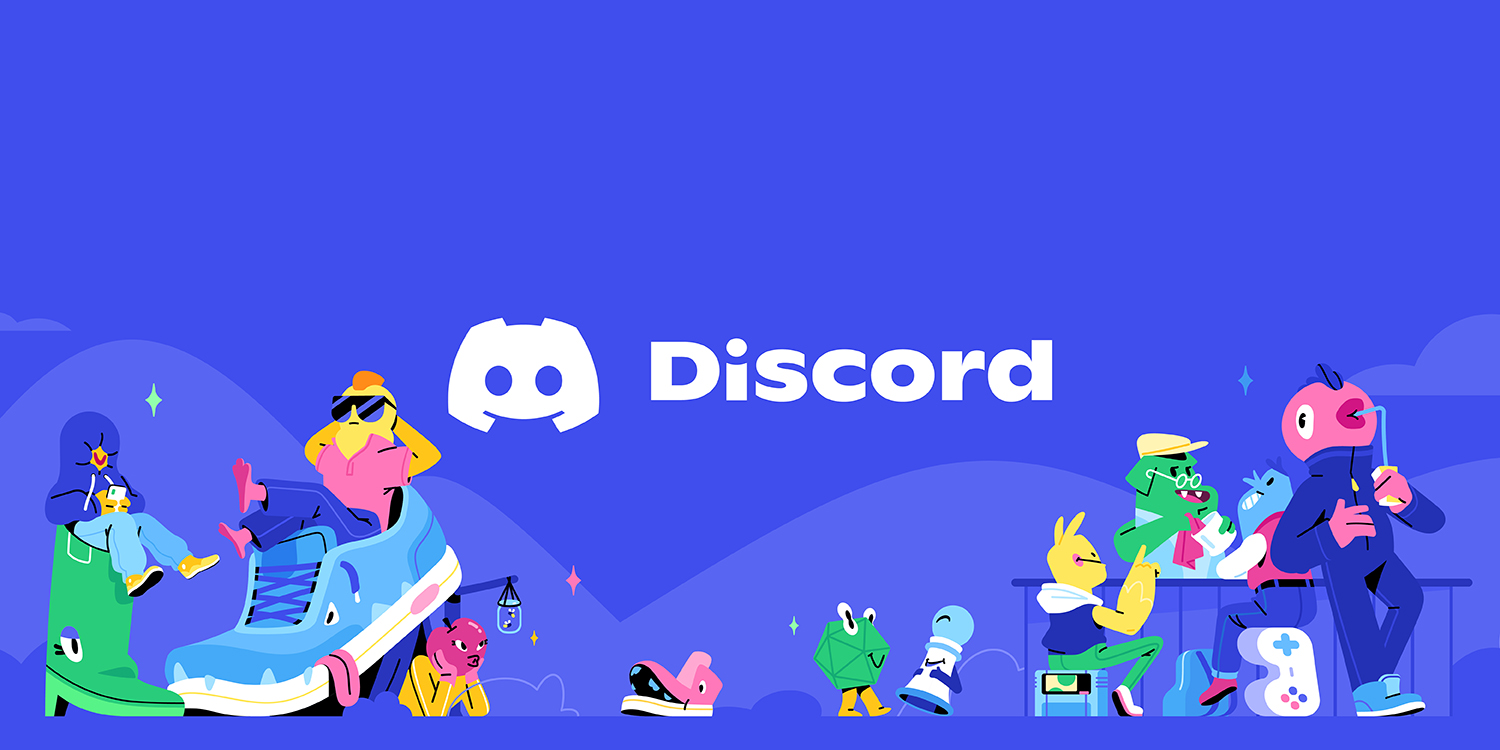 Discord has become a place to call home to over 150 million people around the world to talk about everything from sneakers, to the deepest details of their favorite game soundtrack, to virtual car meetups and late-night study sessions.
Just under a year ago, we outlined the work we've done to welcome the world to Discord, no matter what your interests may be. To help, we also wanted to make our overall look and feel just as welcoming to the world as the ever-improving in-app experience and help everyone enjoy Discord just a bit more.

So, welcome to Discord. Again.
Let's Get Right Into It… *Why* Would We Change Our Logo?
Our current logo has stuck around with us since the beginning of time itself… as in, since we first launched Discord in 2015. A lot of people aren't aware that the little smiley icon in the Discord logo has a name: Clyde. Most people call him Discord, Mickey Mouse pants, a game controller, and of course, ugly. :(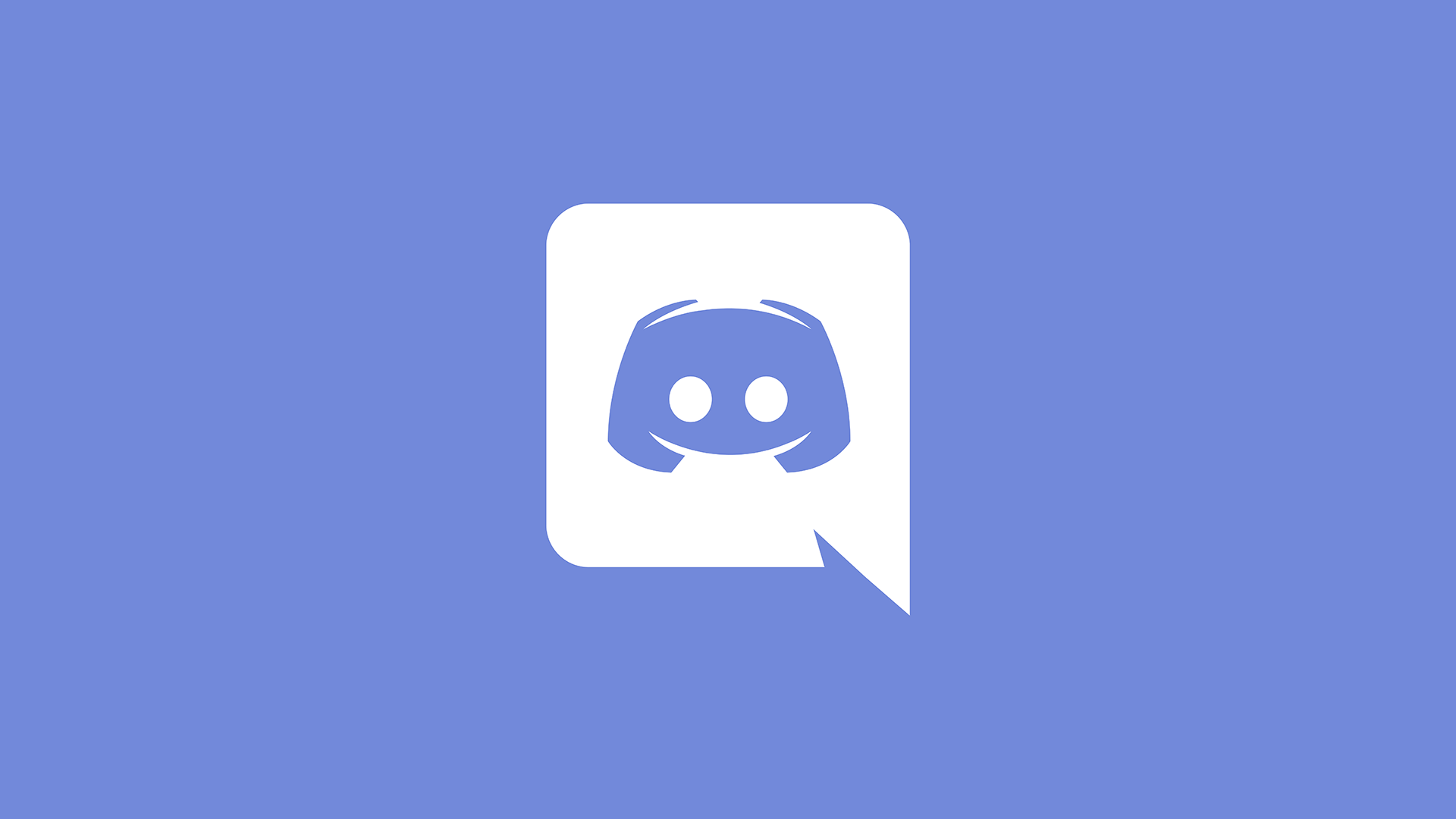 OG Clyde, hiding in his little bubble he calls home.
Most of the time, you'll see old Clyde within a rounded rectangle chat bubble. Technically, being inside this bubble is Clyde's "home." Whether it's on our website, within a profile icon on our social pages, or inside the app icon on your computer or mobile device, Clyde was always "in" something, like a hamster stuck in a rolling ball.

Only the most eagle-eyed may notice, but the old logo was horizontally asymmetrical — something our Design Team's been waiting years to fix. Small details such as "Clyde lives within a bubble" and "not symmetrical" can be deceivingly restrictive when creating new interface elements, art assets, and even merch items.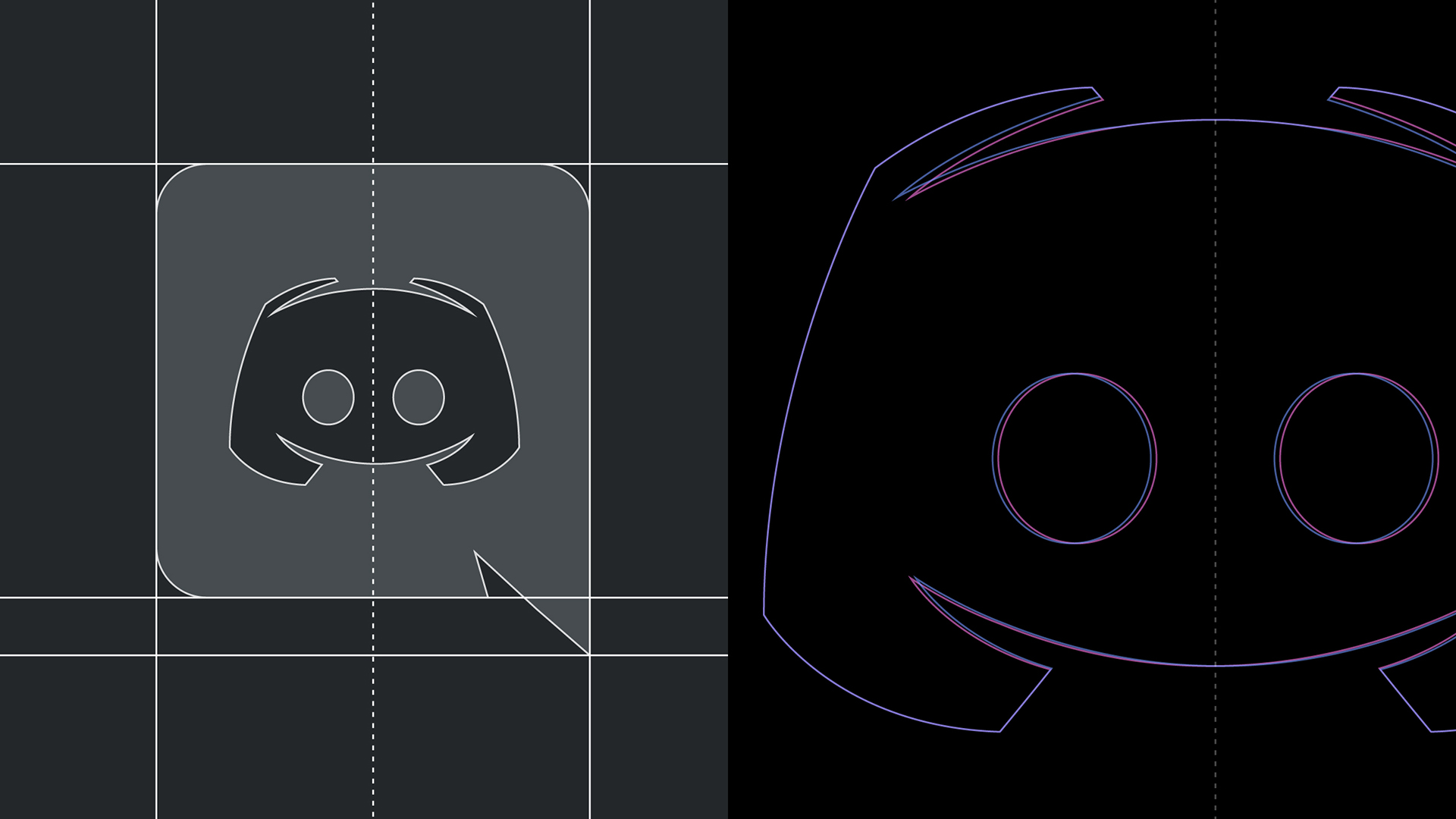 So, we took a step back and thought to ourselves: How can we give Clyde a refresh without going too crazy? And what makes Clyde, well… Clyde? It took a while for us to land in a good place — people around the world are already familiar with the Discord logo, so we can't have them wake up one day seeing something weird like a banana as our icon.
Below is a preview of all the ideas and experimentation we went through when determining how Clyde should look. We went from lots of circular shapes to what's basically a :) and eventually refining the more squared-off shape that you're seeing today.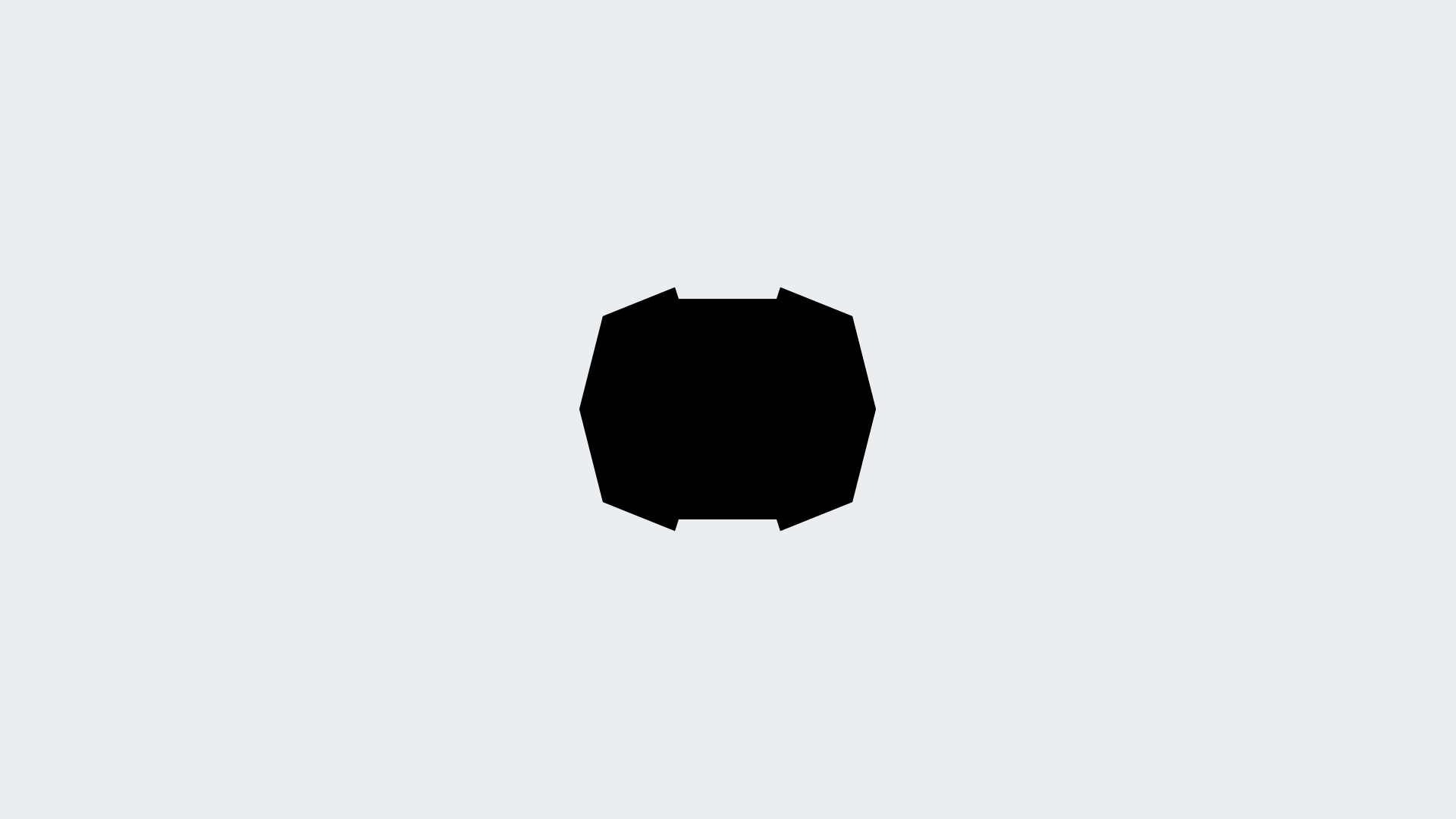 We've also freed Clyde from being stuck in his bubble, and he's very excited about it. In fact, you might even see Clyde smile. Or be a bit sad. Or sleepy. A good amount of fan art depicts Clyde with expressions, but now we're officially letting Clyde feel what he needs to feel.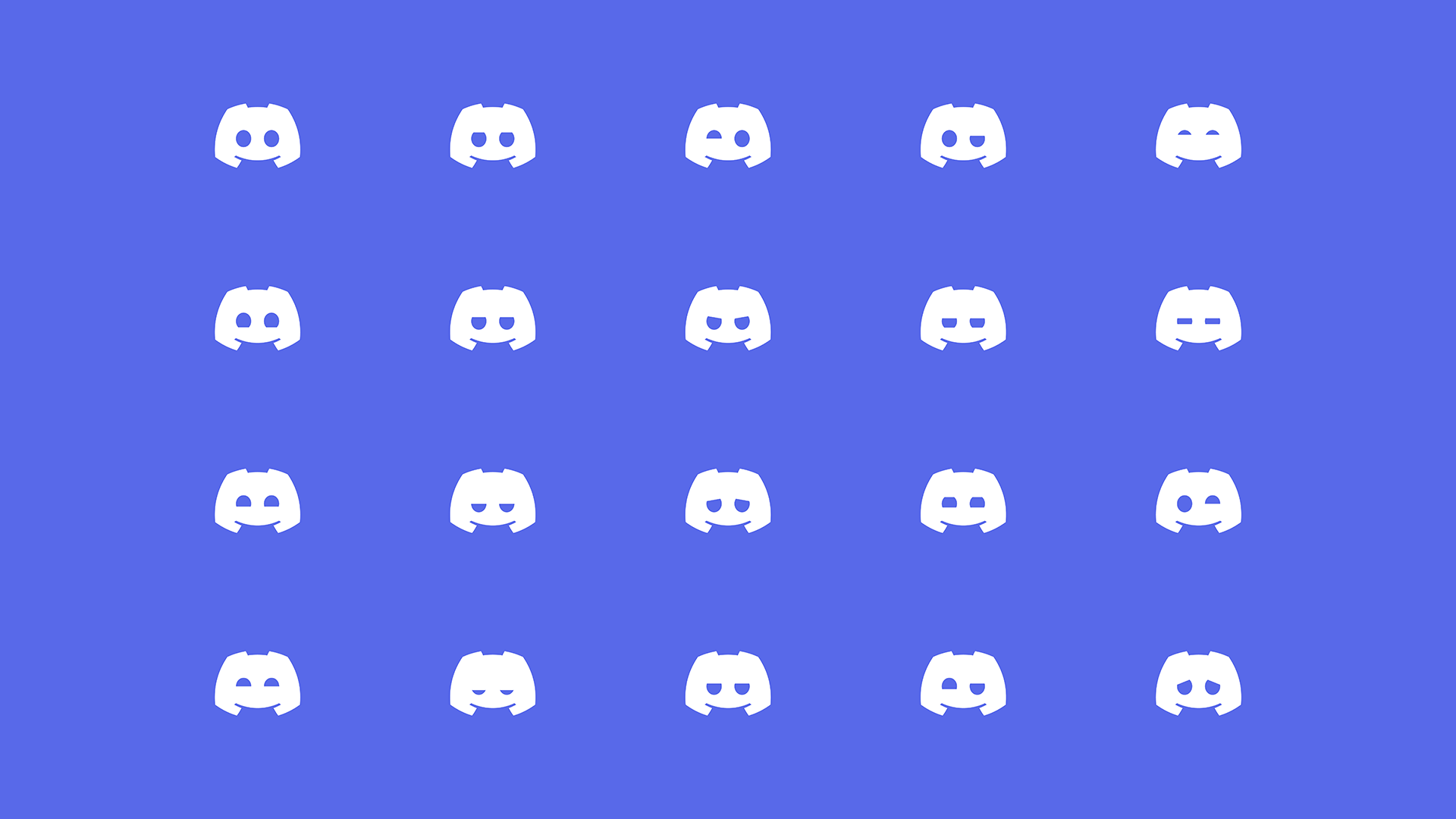 If you take a peek at the top of Clyde's head, you may notice the old antennas look a bit more like shoulders now. We realized that sharp little antennas didn't translate well when printed on different types of materials, or when printed on really small surfaces such as a pin.
In the end, we believe changes to Clyde present him in a more friendly tone, reshaped to be more understandable whether smaller or larger, all while still keeping our pal looking unique and familiar to the most veteran of users.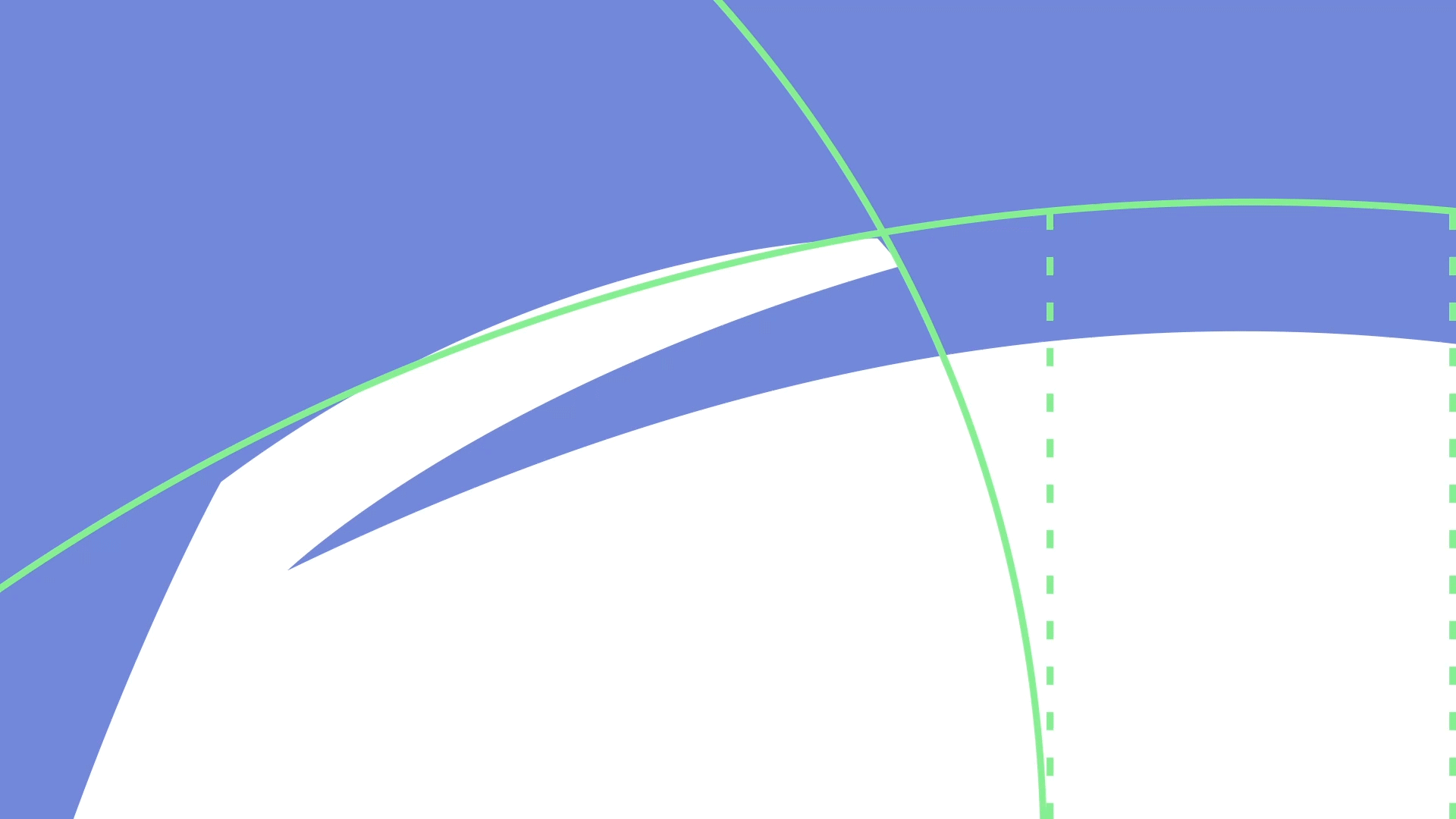 All these smaller details, improvements, and new options that add up to a fresh new look for years to come.
Making Our Mark: The New Wordmark
Alongside the refreshed Clyde, you'll also see an updated the Discord wordmark, which is a fancy way of saying "the font used to spell out 'Discord'" — it's a custom font based upon "Ginto" that we created to go with the new Clyde logo.
We explored hundreds of different fonts before landing on this very unique font face that we believe captures the playfulness of Discord. We even tweaked some elements of the font and letters so it's easier to read than how it originally was.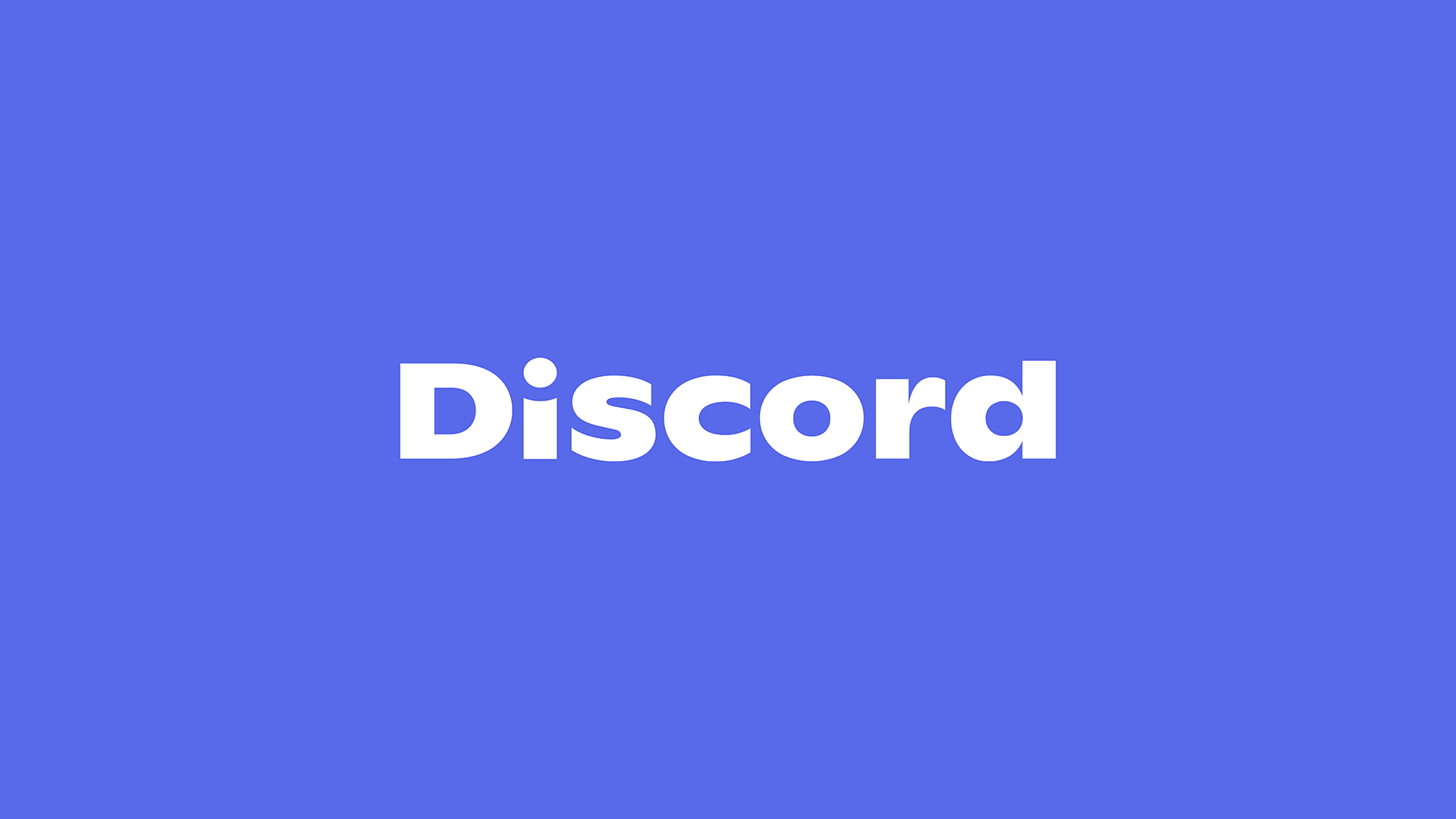 The biggest thing that we debated, changed, changed back, changed back again, agonized over and might have even had serious anxiety about was whether we should keep the wordmark in all caps or in title case. Once something is finalized and the world sees, there's no going back, and that includes how things are capitalized.
In the end, we decided that Title case — making sure it's always capitalized like someone's name — made our new wordmark more legible. Although you won't often see the wordmark used on its own, it does look beautiful.
Shades of Deep Blurple (And Other Colors)
Good ol' Blurple: Just like Clyde, Blurple is in every corner of Discord. It's not exactly blue, not exactly purple... but it's definitely close to our hearts. All of our older colors were a bit on the pastel-y side, along with our cleverly-named shades of Grey including… "Greyple," "Dark, but not black" and "Not quite black."
With a new logo comes a brighter, more saturated Blurple: below is our new Blurple, right alongside the new Clyde and our new wordmark so you can cohesively see the new look: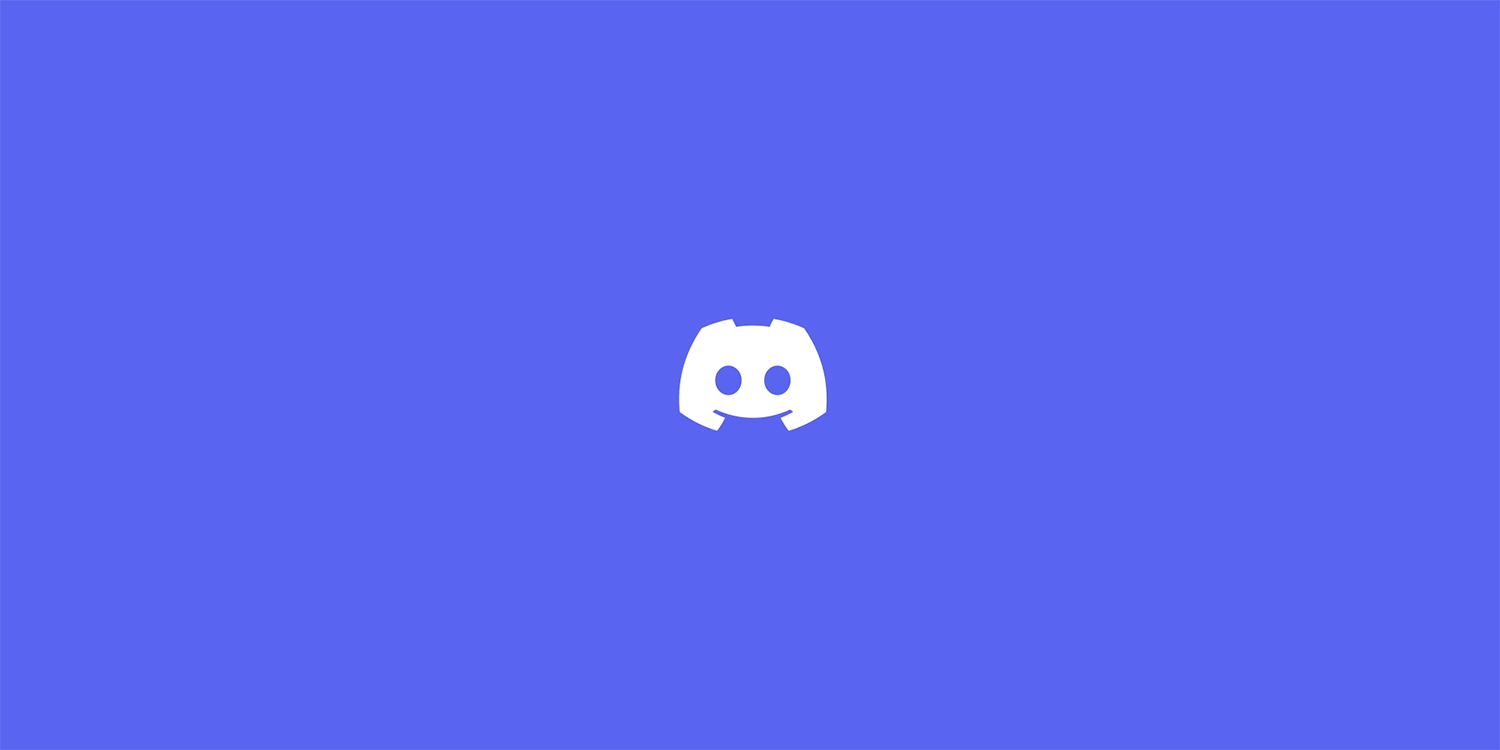 Internally, we first used this new color "blurple_5_plus_adjustments," but that didn't quite roll off the tongue as well as Blurple did. The lighter color of Blurple will forever be known as "OG Blurple."
We wanted to bring more energy to Discord for our entire color palette by brightening up the colors to be more bold and playful. Along with refining many of the existing colors with a brighter hue, we're bringing a bit more variety to the color palette by introducing a new color: Red.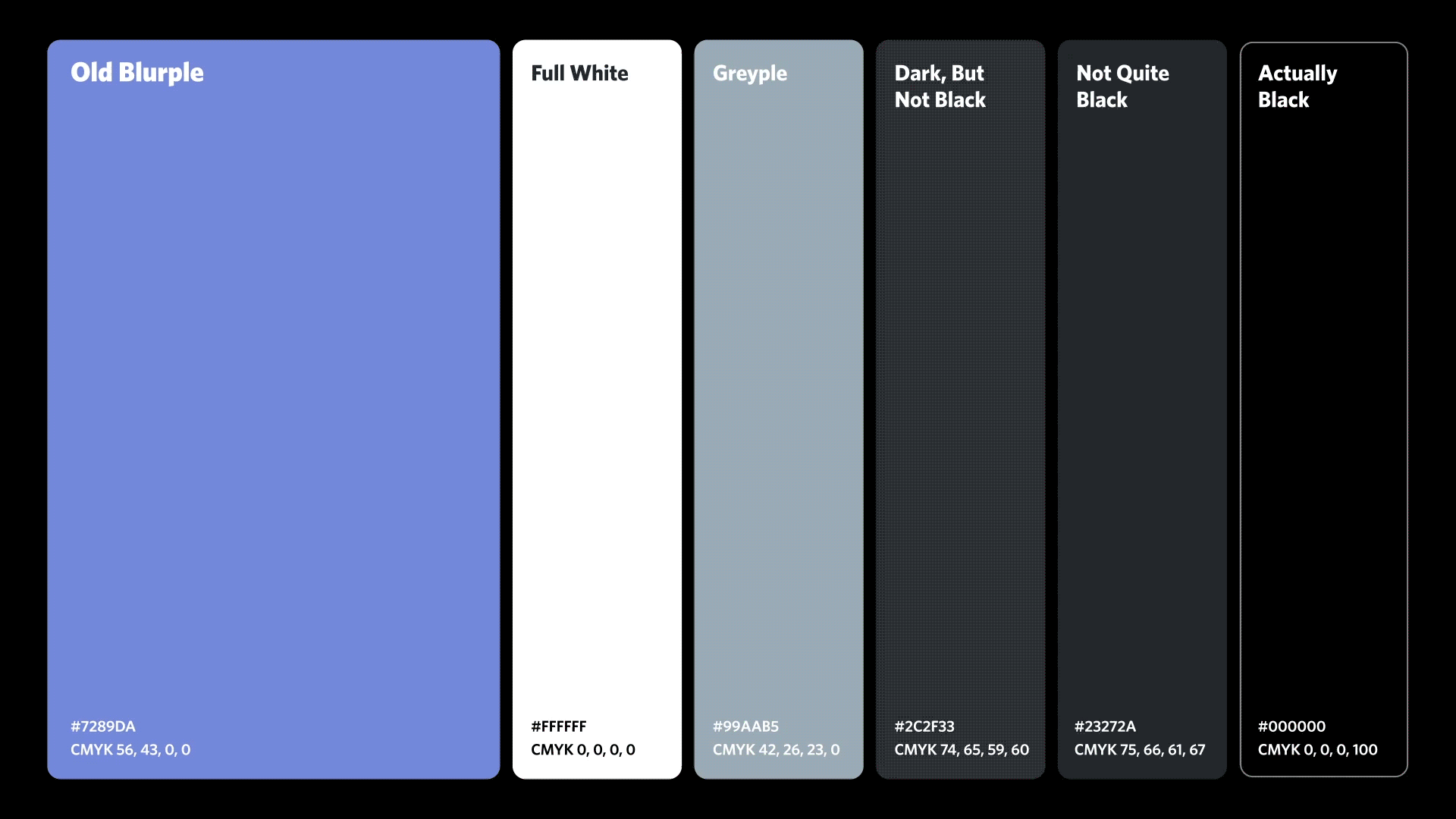 You might recognize some of these colors — they're inspired by application features that you're likely familiar with on Discord, such as Online, Away, and Do Not Disturb status messages. And while pink isn't a direct correlation to an in-app color, it's as equally playful and fun as the rest of 'em.
It's a bit more lively. A little bit brighter. And hopefully, a bit more like home.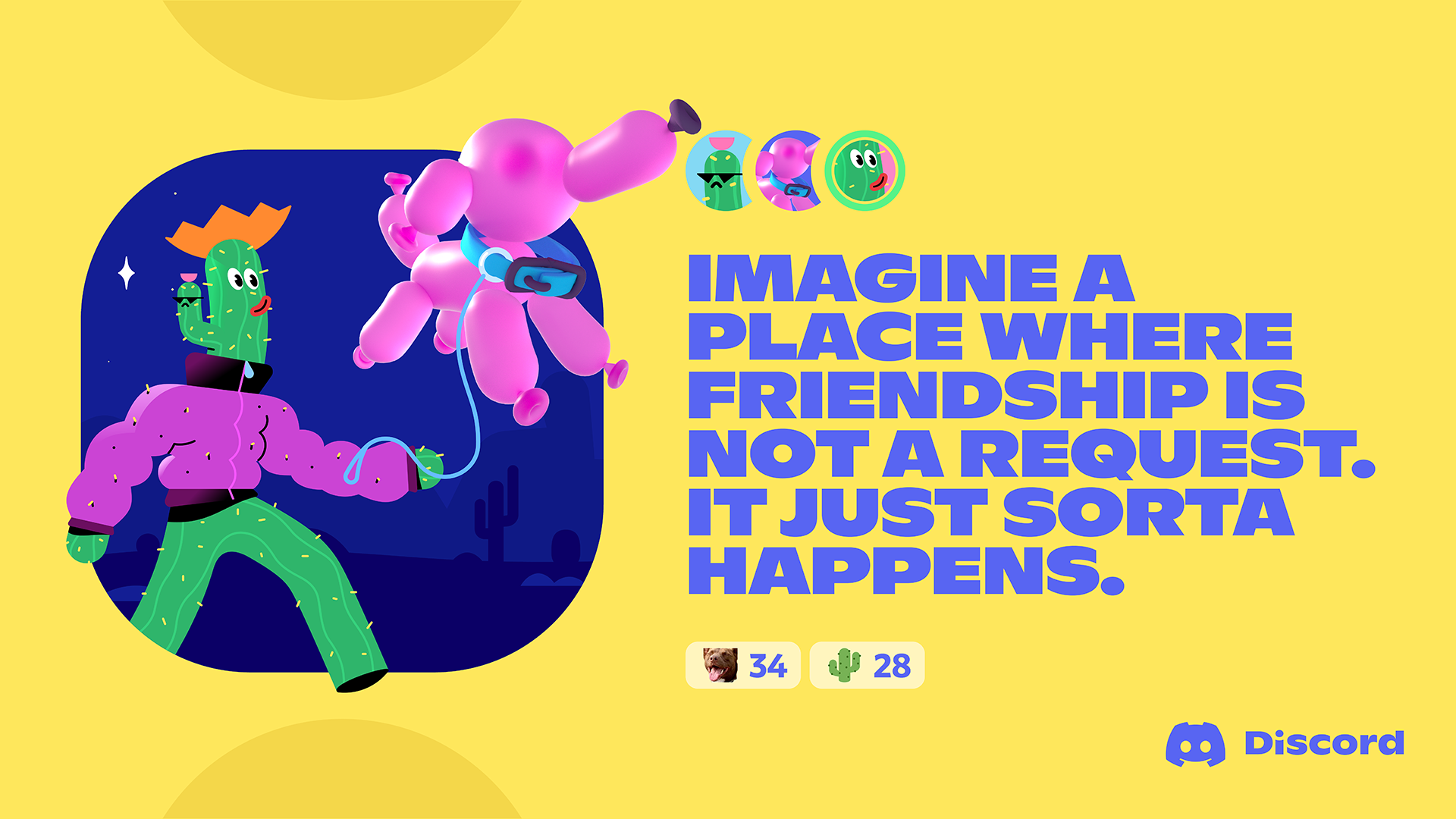 You can see the entire set of new colors over at discord.com/branding.
How This Affects Using Discord
When we say our new palette is inspired by using Discord on the day-to-day, that doesn't mean these colors are strictly for our website or blog.
When you open up Discord next time, things might feel a bit brighter. We've got our logos and colors, along with some new typography and art on the login and registration pages.
Once you're logged in, the changes will be more subtle. New Clyde will be welcoming you on the top-left, just as he always has, and all the colors will be just a bit bolder.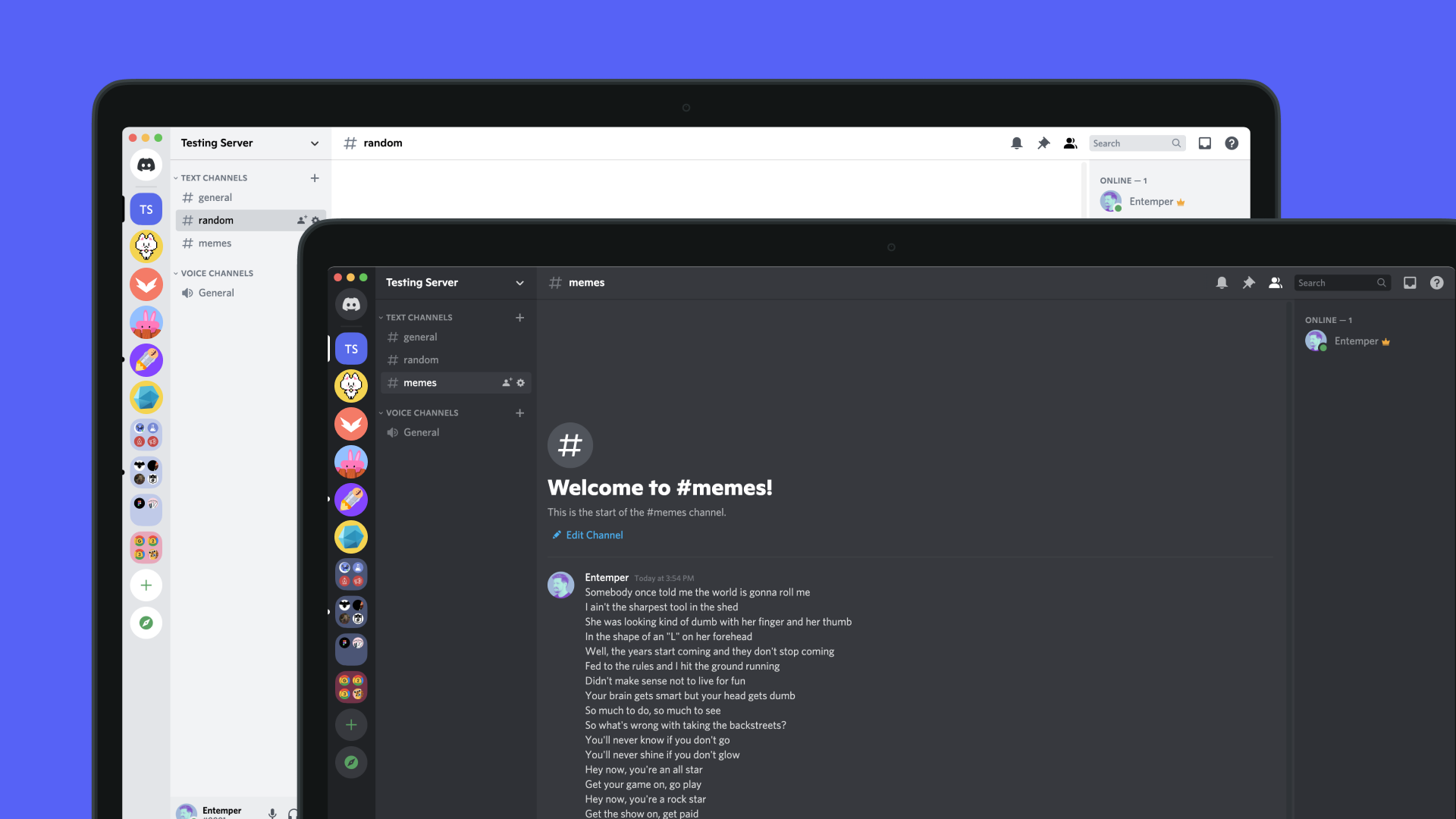 New typography will appear within certain headings throughout the app, but the majority of the headings and fonts will stay the same as they are today. As the year goes on, you may notice additional updates here and there, such as changes to illustrations in empty states and tooltips — we want to make sure they're perfect first.
How Did The Community Help Out with These Changes?
Discord has become a place for millions around the world to create art, to karaoke nights and sharing plant care tips, speculate about cryptocurrencies, and on occasion, accidentally fall asleep because you've been up too late on voice.
When figuring out our new styles, we connected with over 26,000 members of the community to ask what Discord means to them. We got your feedback and direction on style, colors, and even some of the in-app phrasing.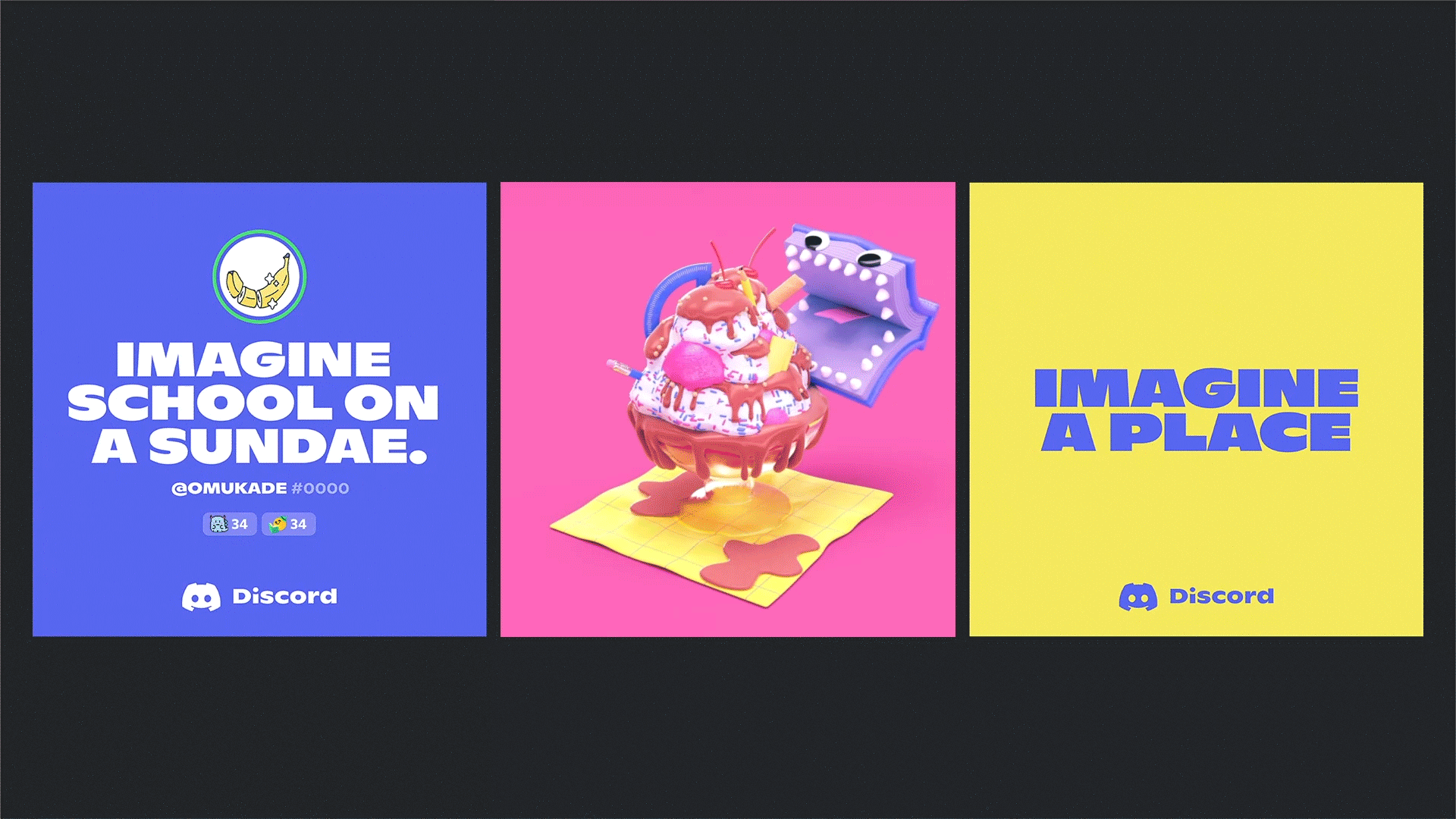 Your feedback and guidance also helped us make sure our new colors are still readable in both Dark and Light themes. Because of this, you may notice that our in-app colors don't perfectly match the ones you see in our marketing — we'll continue to fine-tune them as time goes on.
It's your influence that helped guide us while making changes both big and small, and we're so grateful to have such dedicated and creative members of our community.
Imagine a Place Millions Call Home
We're super excited (and just a tiny bit nervous) to unveil our new look today, on our 6th birthday. Around all our websites and social profiles, you'll see a new phrase: Imagine a Place.

Imagine a Place is our new mantra that brings to life the fact that Discord means so many different things to so many people around the world. It's a creation and collaboration with the community that we are proud of, and we hope you are too.
After all, that new place you're imagining on Discord? It's what you make of it.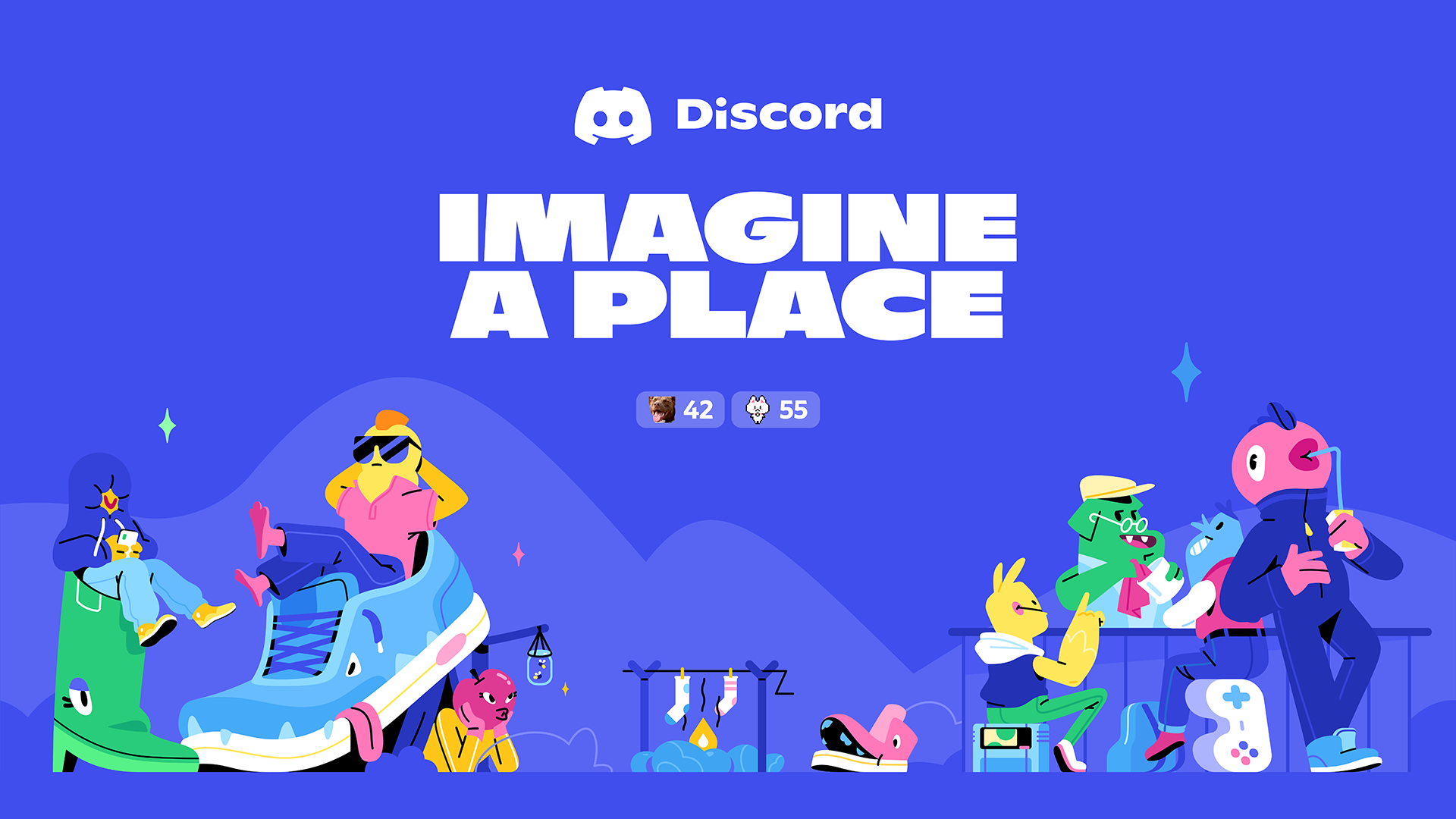 Today's just the beginning. Head on over to our YouTube channel where we'll be celebrating our birthday with style. We'd love it if you stopped by to celebrate our new look (and birthday!) with us.

Our new look was crafted with your help, and we'd love your thoughts on how it turned out. You're always welcome to shoot us a tweet at @discord. If your feedback doesn't fit within a tweet, our feedback forum is always open.

There's a lot more plans on the horizon. We're glad you're with us on this journey. <3