Where an announcements channel might not get the job done, Discord has a pin messages function that'll allow you to have quick access to important messages from way far back or as recently as you like.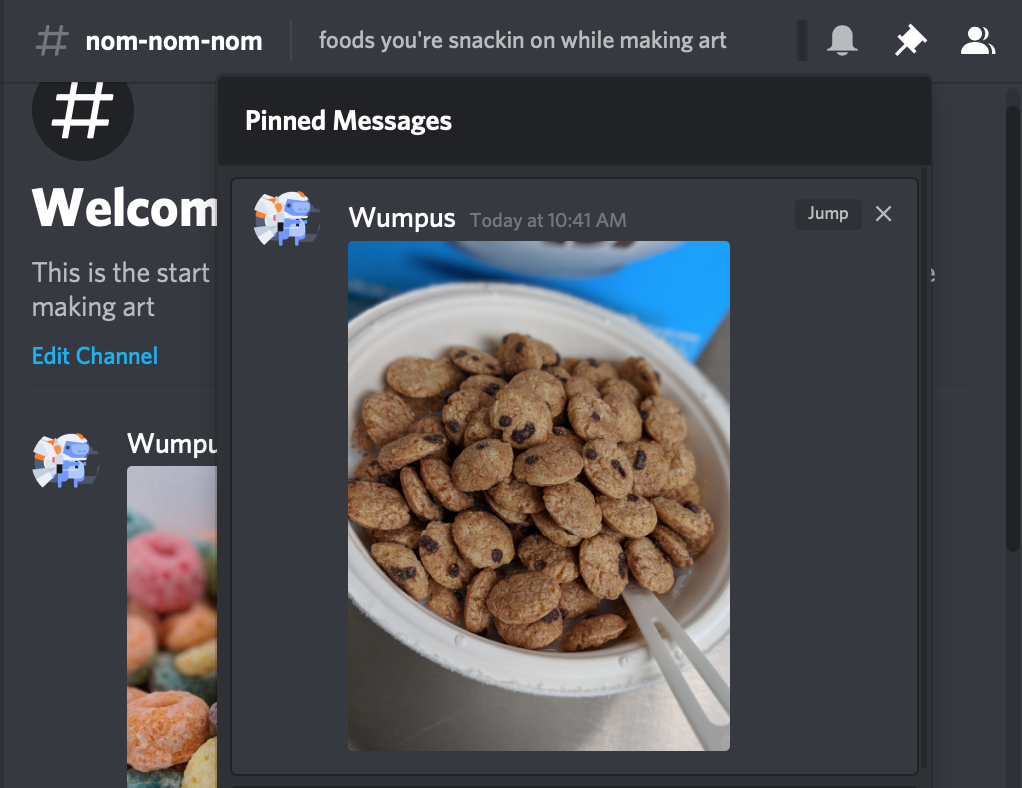 Adding New Pins
Ready your thumbtacks and start pinning away!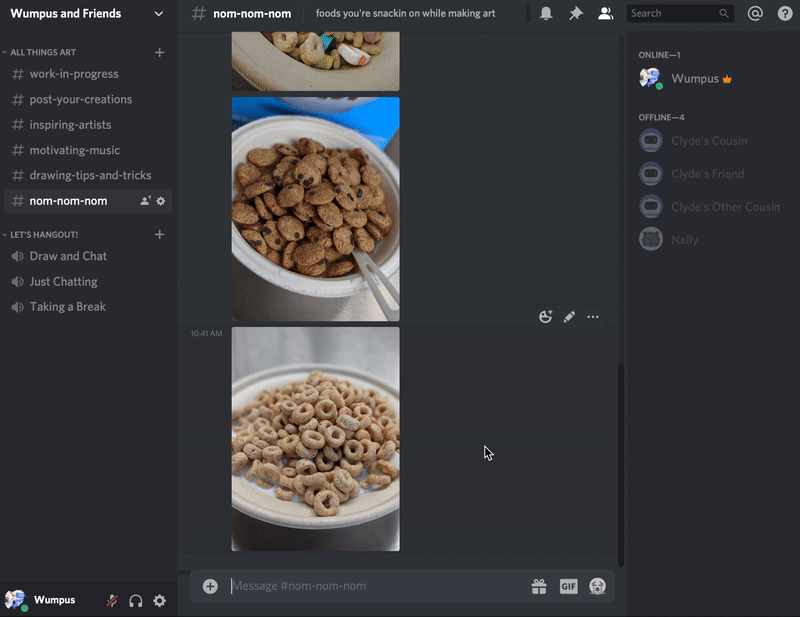 To pin a message, just click on the "three dots"/More icon at the far right of the message: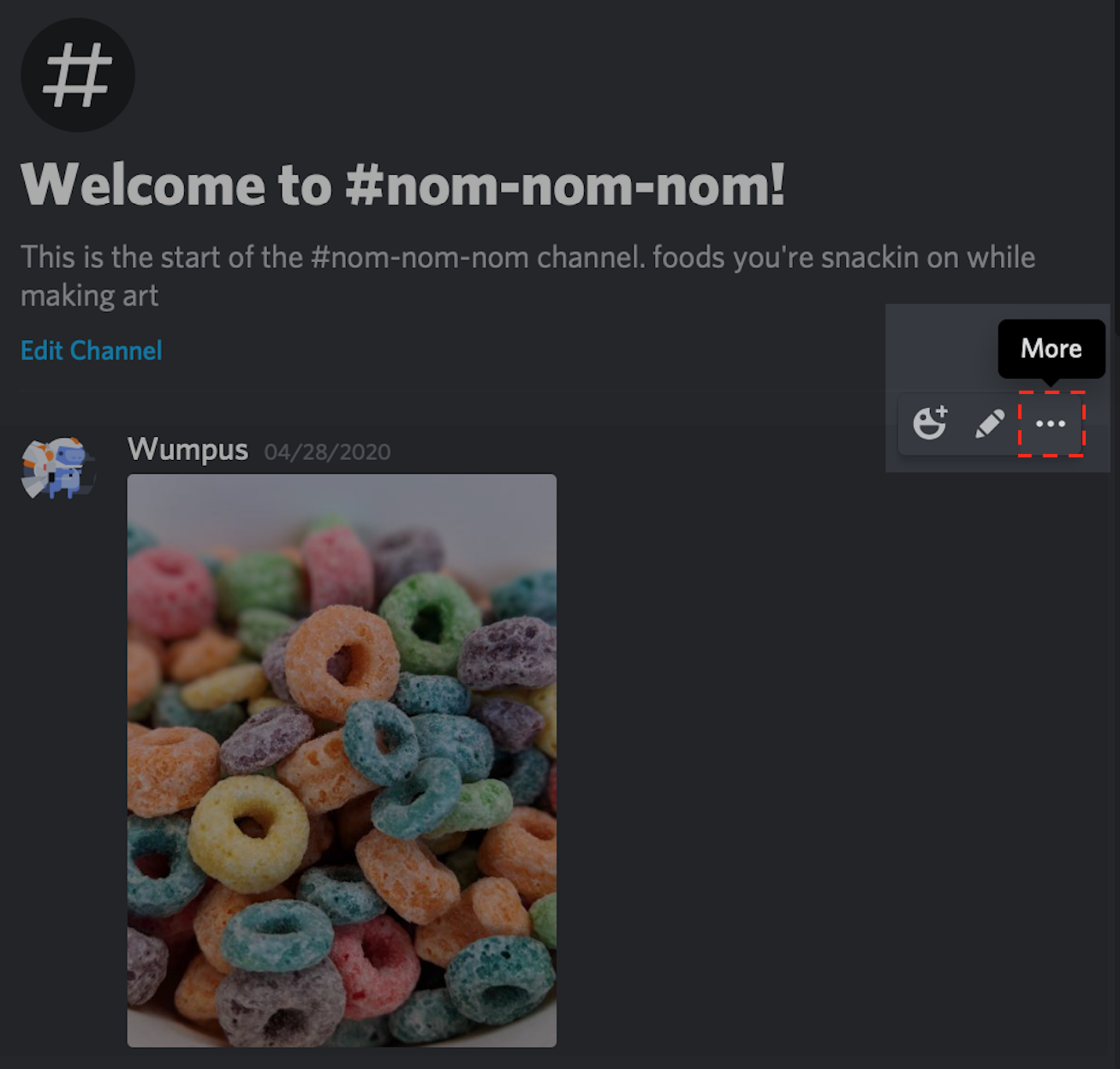 If your role has the Manage Messages permission (or you're the server owner), you'll see the "Pin Message" feature in the drop-down menu.
Right-clicking on the message will also work too!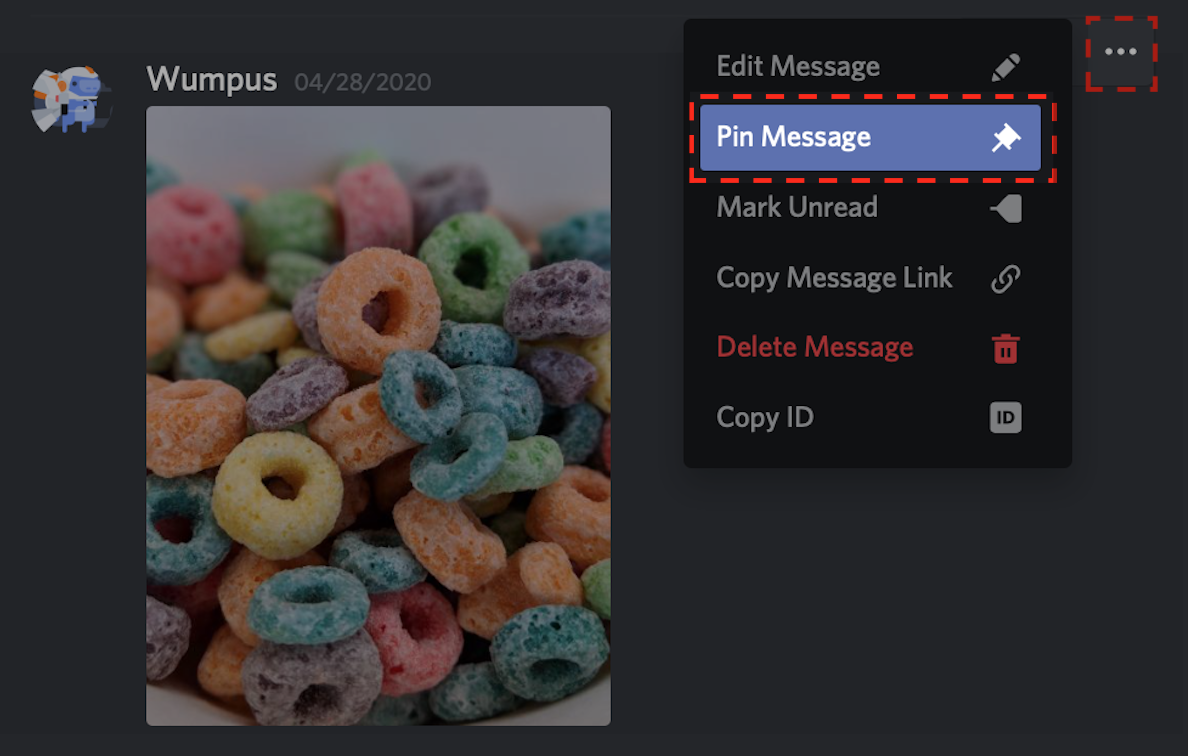 Once you confirm that you want to pin the message, you will save that message to the pin window!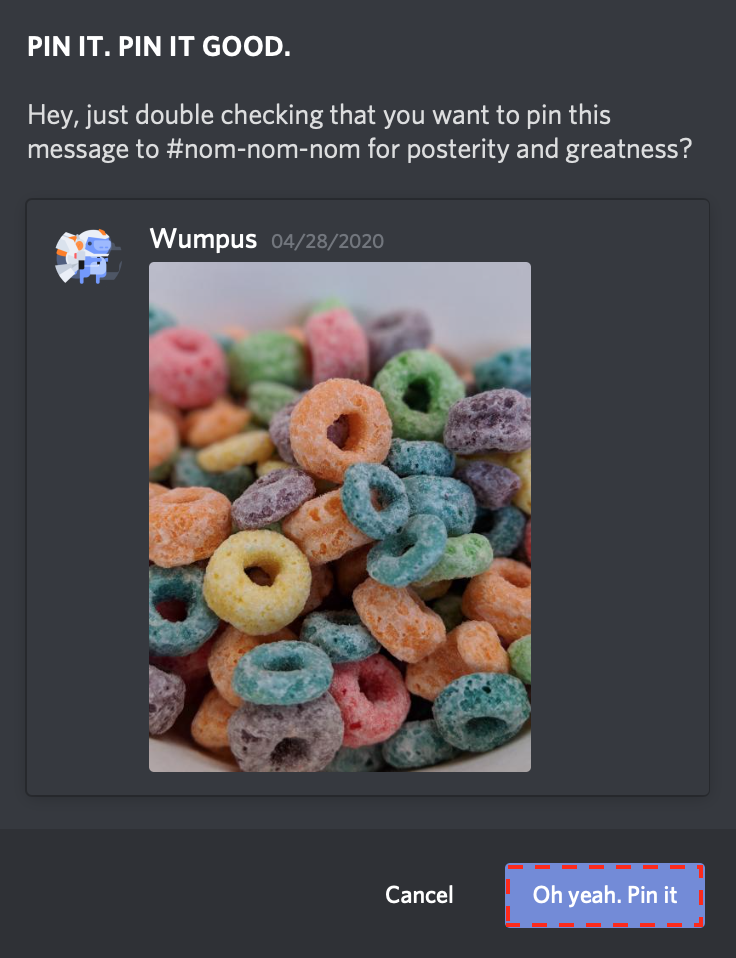 As the prompt says, make sure you double check for posterity and greatness. These aren't just any common messages, you know.
Note: You can only have 50 pins per channel/DM so make sure to pin your messages wisely!
Viewing All Pinned Messages
Collapsable Corkboard, Endless Time Warp:
Any pinned message will appear in the pin window, accessed by clicking the pin icon in the top-right corner:

Jumping to Pinned Message
Another important point is that no matter how long ago the pinned message is, you can click the "jump" link next to the pinned message in the pin window to jump all the way back to when that message was originally written: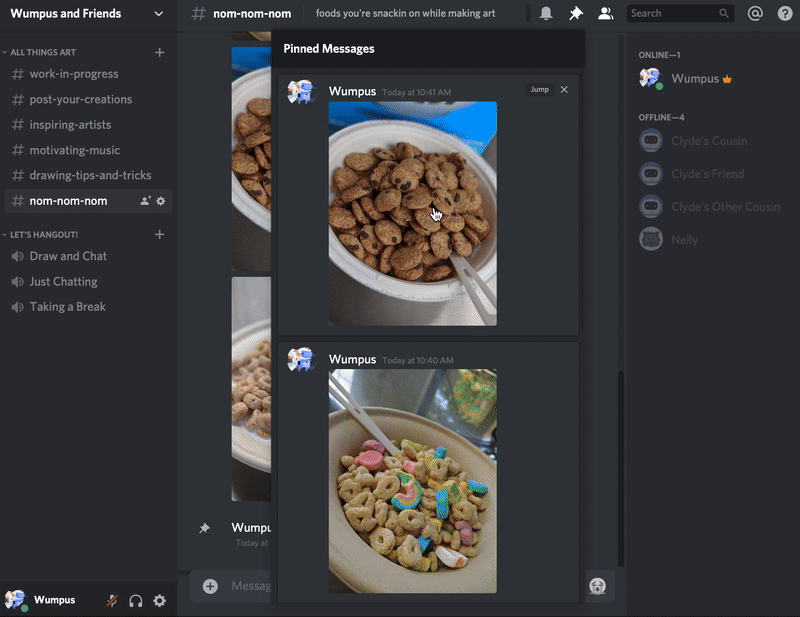 Removing Pins
Removing pins when you no longer need them or need to delete old pins for more is also easy peasy!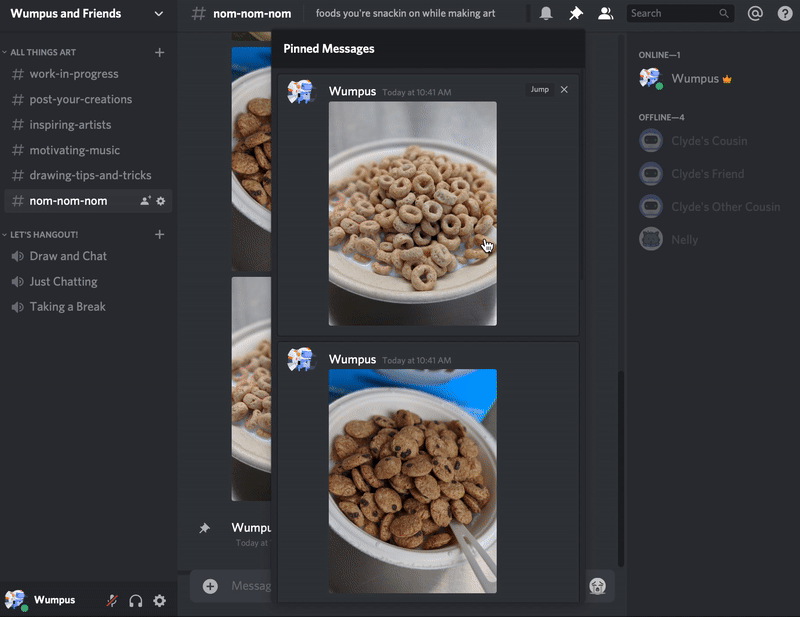 When you're ready to unpin a message, just click the "X" icon next to that "Jump" button we saw earlier: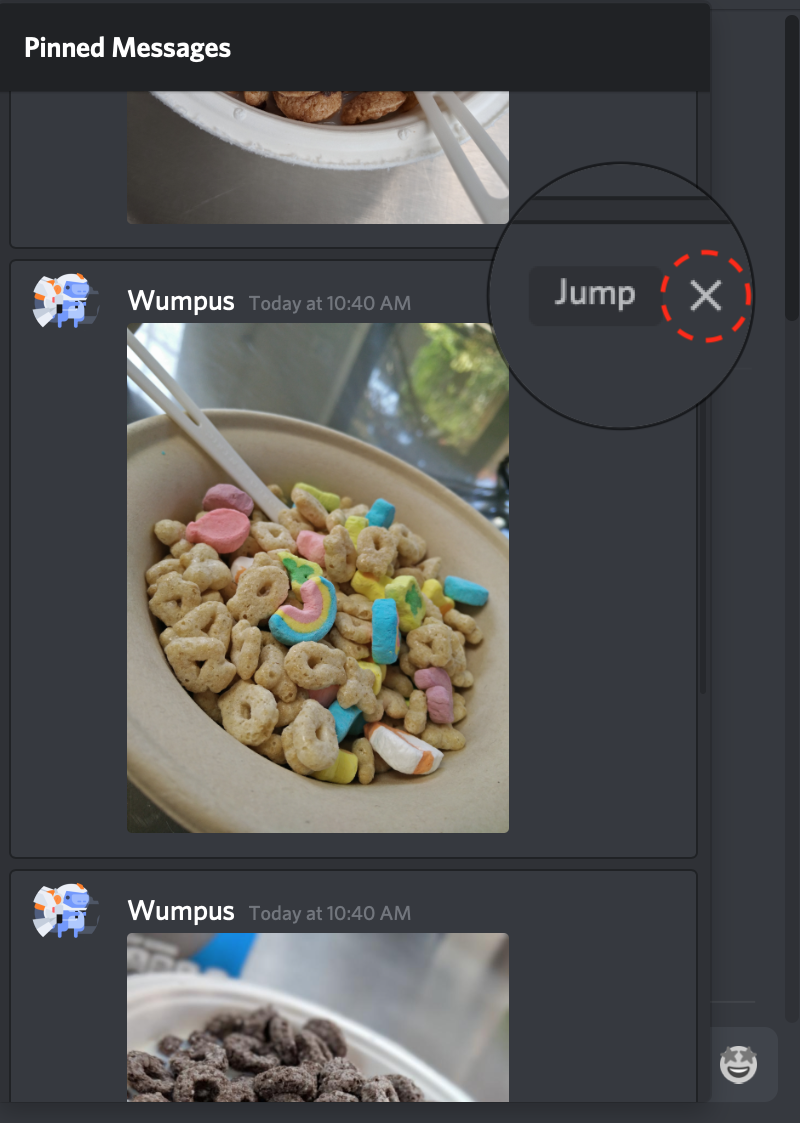 And confirm: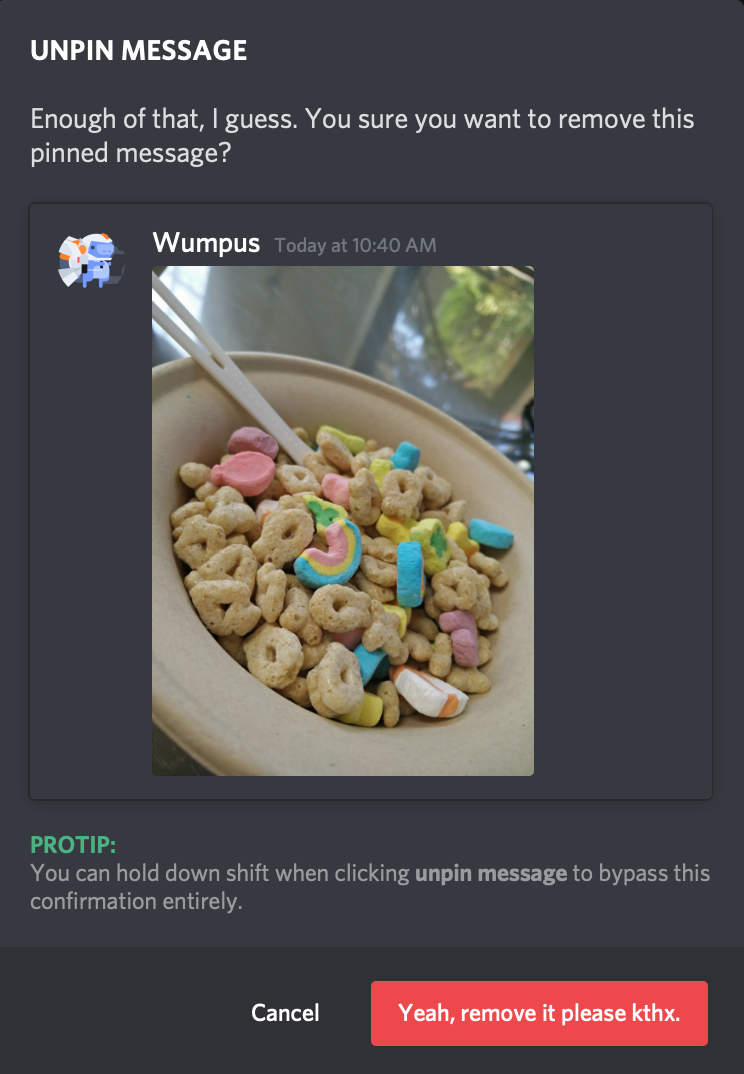 Last Protip:
By holding shift and clicking the "X" unpin icon in the pin window, you can bypass the above "kthx" unpinning message to unlock true rapid-fire unpinning madness.