In order to investigate issues which have been reported to us, we require the Message Link: this is a link to the message you are reporting. If you're reporting a lot of messages, one link in the report form and a sample of others in the body of the report is sufficient!
Obtaining the Message Link - Desktop App
All you have to do is right click the message and click 'Copy Message Link!'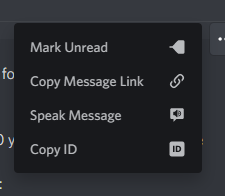 Obtaining the Message Link - Mobile App
Android:
For Message Link, tap and hold the Message. You should see the last item on the drop-down menu: 'Share'. Click Share to open the next menu. Select 'Copy to Clipboard'.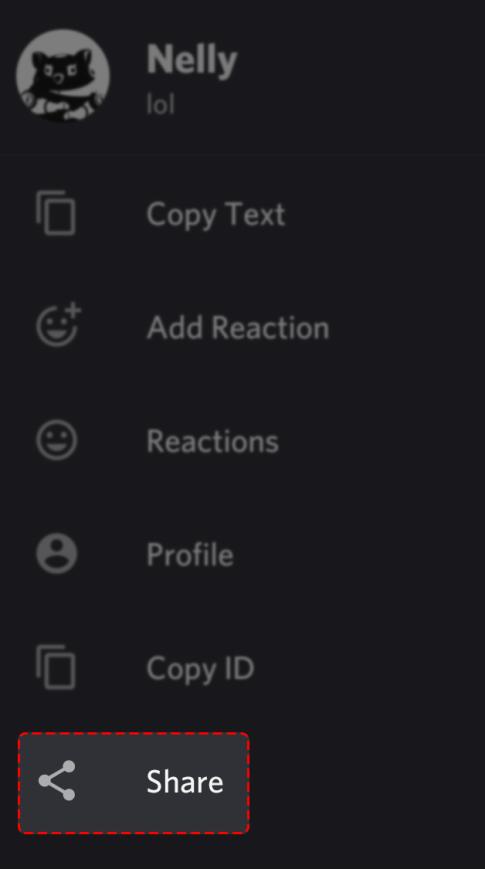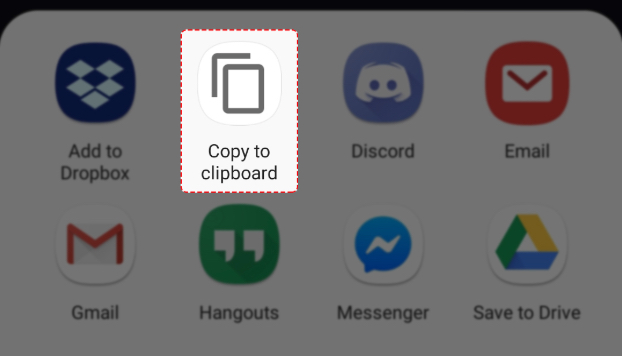 iOS:
For Message Link, tap and hold the Message. You should see the last item on the drop-down menu: 'Copy Message Link'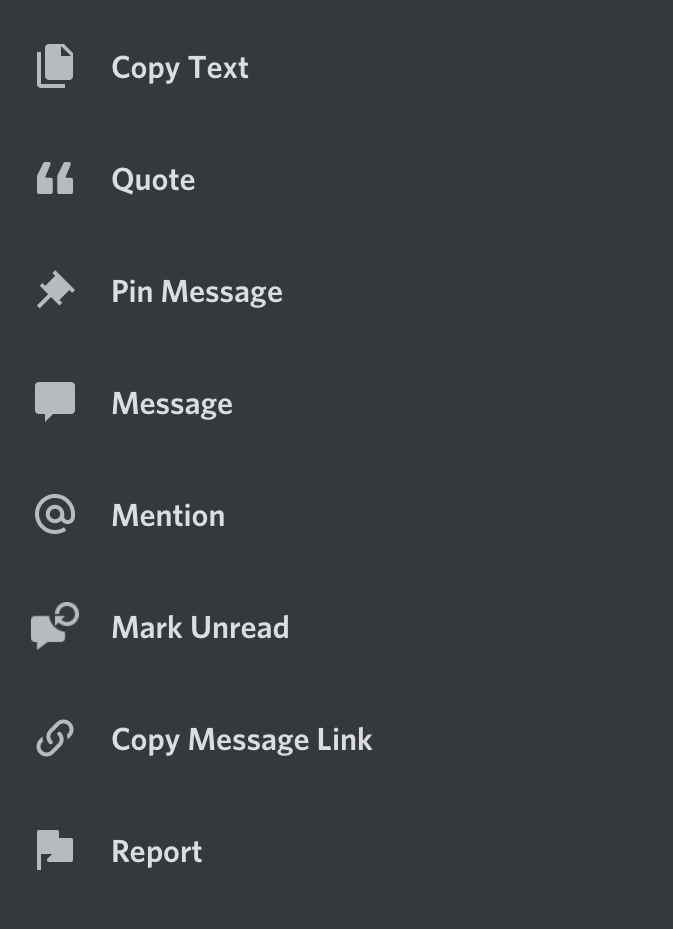 Now you are able to paste the link into your report. It will look like the following:
In a DM: https://discordapp.com/channels/@me/xxxxxxxxxxxxxxxxxx/xxxxxxxxxxxxxxxxx
In a server: https://discordapp.com/channels/xxxxxxxxxxxxxxxxxxx/xxxxxxxxxxxxxxxxxx/xxxxxxxxxxxxxxxxxx
Reporting the Issue
You are ready to send the information to our Trust and Safety team, by filling out the form here: https://dis.gd/report