If you'd like to disable your account instead of deleting it, you can do that too!
Head over to your User Settings and click Disable Account under Account Removal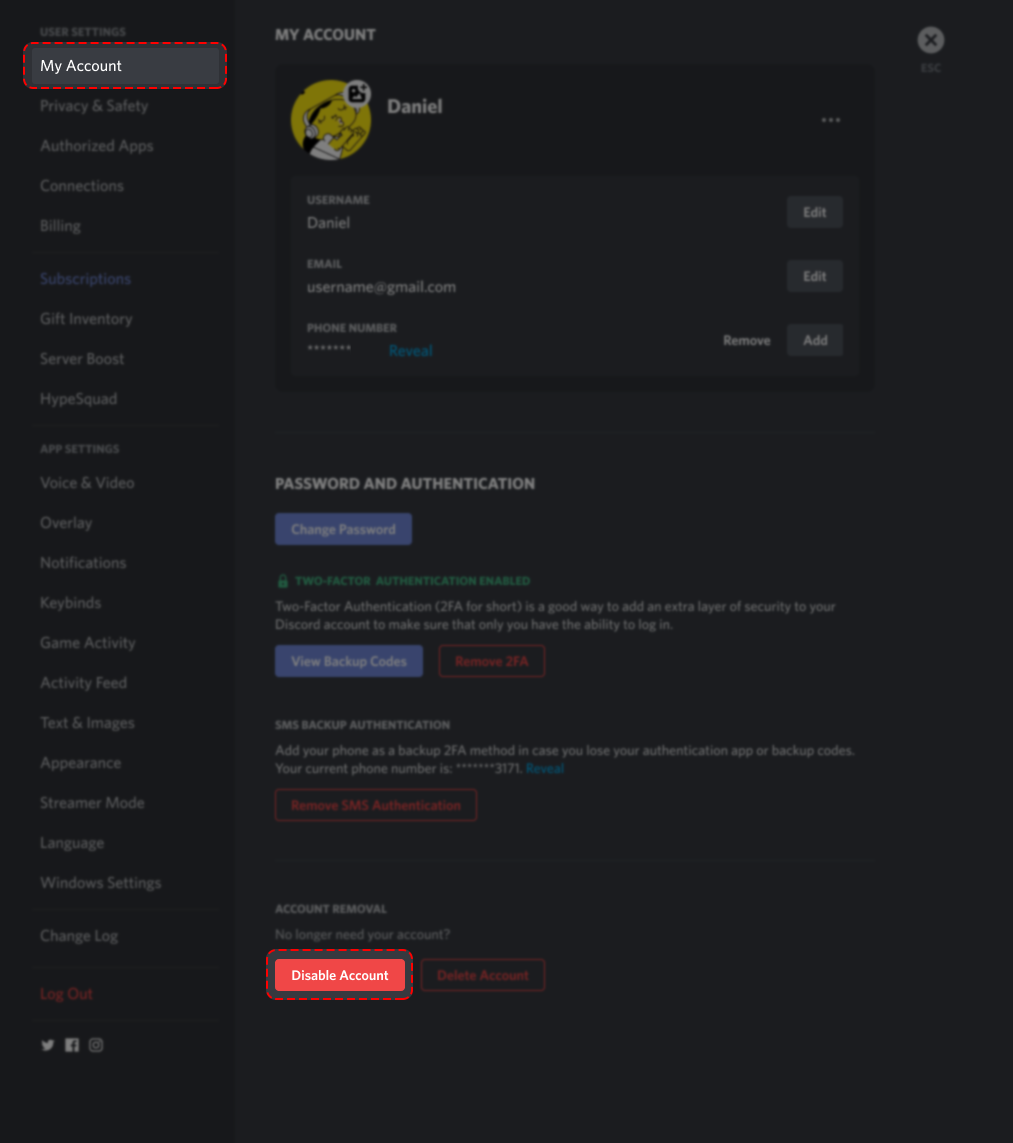 Wait, what's the difference between disabling and deleting your account?
Disabling your account means you can recover it at any time after taking this action. If you change your mind, you can reactivate your account!

When you disable an account you will no longer receive any @notifications from Discord. However, you can still get friend requests and any friend requests that you receive while your account is disabled will be waiting for you when you re-enable your account.

When you choose to

delete

your account, the account will be permanently deleted (after a bit of time).

It's irreversible

!
If you think you may want come back to Discord at a later date, we suggest disabling your account rather than doing a complete deletion!