You can adjust the individual volume level of users in your server to optimize your audio.
On the right-hand side, right-click on the user whose volume you wish to adjust and a menu will popup.
A volume slider will appear in this menu, and you can lower or raise as you please!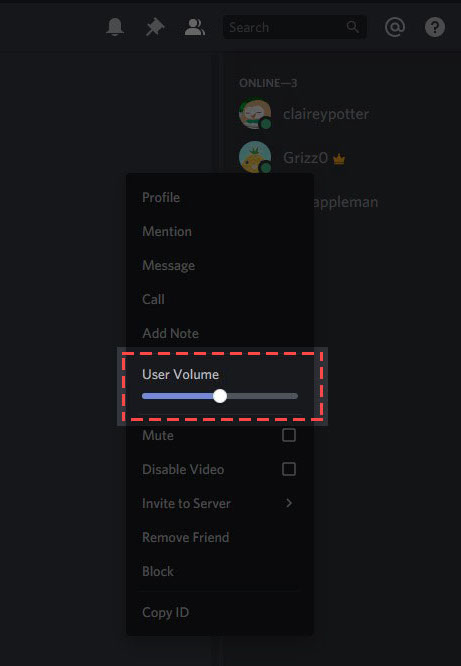 You can also make this volume adjustment inside a voice channel.