Sometimes, you just don't want you groups' endless tirade over whether pineapple should be on pizza to be the first thing greeting you when you boot up your computer. We get that. Here's how to set Discord so that you decide when you're ready to take sides in that discussion:
1. Open Task Manager
With your Task Manager open, click on More details.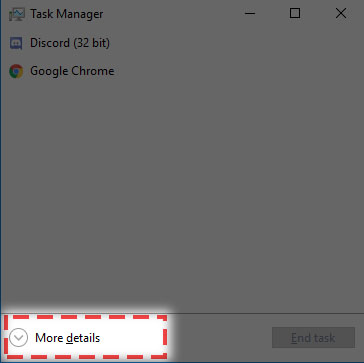 Brightly colored box not included, unfortunately.
2. Select the Startup tab
Pretty simple, still with us? Good!

More brightly colored box time, folks.
3. Select Discord then Disable
You'll notice the Status change to Disabled.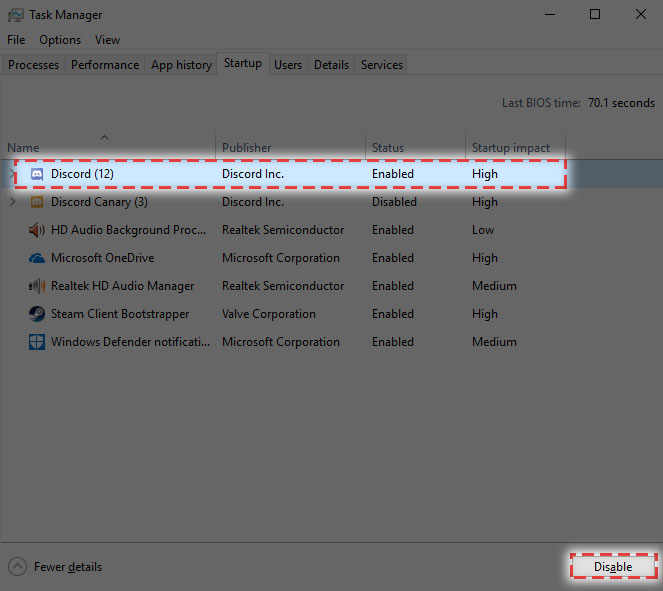 SWEET! Keep in mind, if you go into User Settings > Windows Settings you'll also be able to set this behavior. If Open Discord is disabled, you won't see the option on the Startup tab in Task Manager.