Hey, we've all been there. If you need to reset your password, you can find a "forgot password" link in one of two places:
1. Discord's Website
Just make sure that you're already logged out of your Discord account, then go to https://discord.com/login. You'll find the forgot password link right under the password space: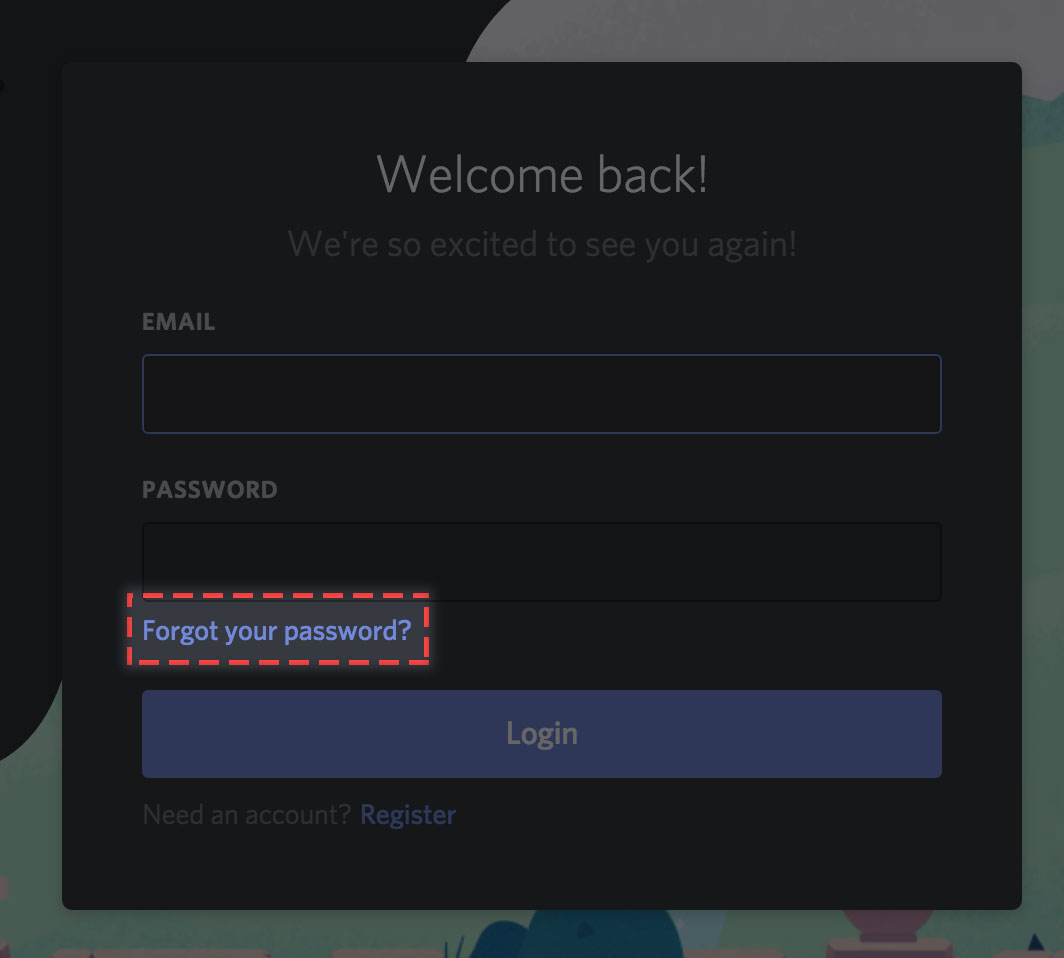 Click the link, and you'll get an email with the rest of the steps to reset your password.
2. Inside the App
If you've already downloaded the desktop app on Windows or macOS, you'll find the link in the same place:
Doesn't this window look the same? Well, that's because it is. Crazy.
Forgetting your Password on the go
If you're away from your computer (I know that's weird. But it happens to some of us.) and you want to log onto your mobile app, both the iOS and Android apps have the same link, but in slightly different spots:
For iOS: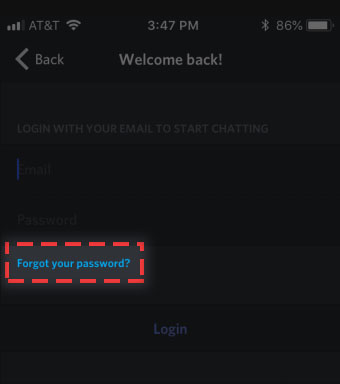 For Android: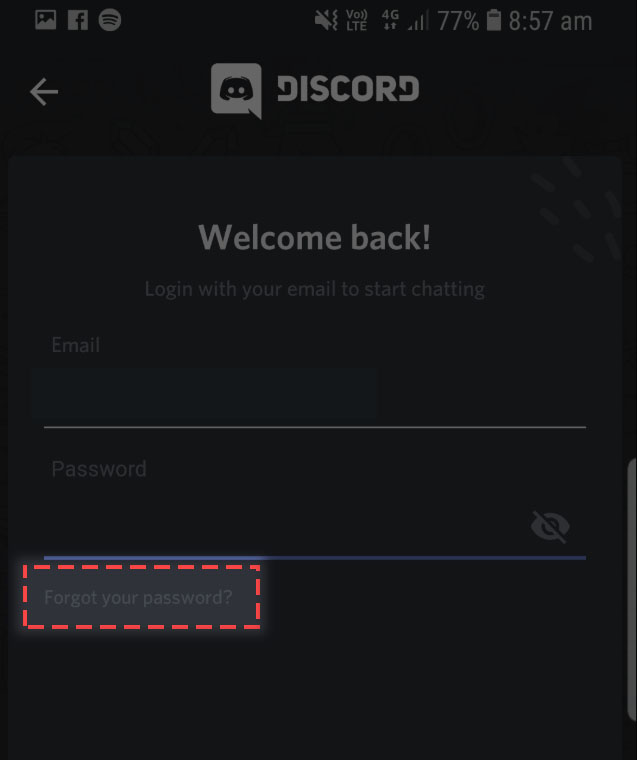 And that's that, easy ways to reset your password if you ever become forgetful! :)