What this article covers:
How to Connect Spotify to Discord
1. Open up the Discord app and next to your username access the cog wheel to open up your User Settings.
2. Under your User Settings head to Connections.
3. Connect your Spotify account by pressing on the Spotify tile and then logging into your Spotify account.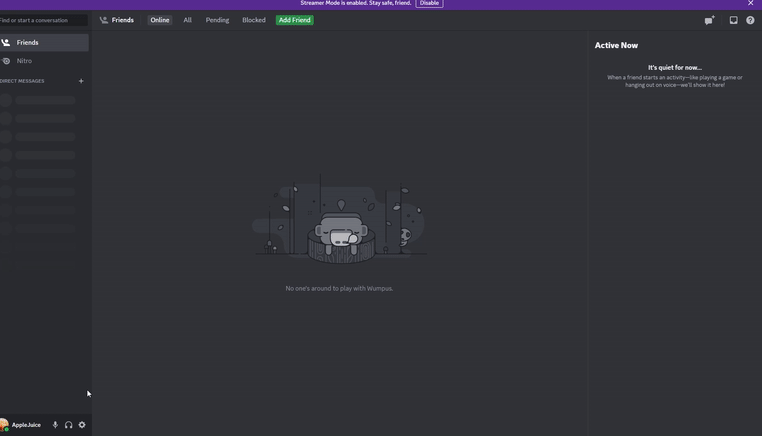 Once your Spotify is connected, you can also change how it displays through on your Discord account profile.

To do this, head to User Settings > Connections and then you can toggle Display on Profile and Display Spotify as your status.
If you are transmitting with your mic in voice chat for 30 seconds while Spotify is playing, Spotify will stop playing! For more info check out
this article
.
How Spotify Displays on Mini-Profile and Profile
Once Spotify has been connected to a Discord account, what someone is listening to can be seen on both the mini and full profile (if enabled).
If someone is actively using Spotify, you can use the Play on Spotify option or Listen Along to join them while viewing their profile.
Inviting Your Friends To Listen
For friends to listen along, they'll need to have Spotify Premium or they'll receive an error.
Not only can you invite your friends to listen to your music, but you can also join them and listen to theirs!
While Spotify is playing, click the + in your text box to invite your friend(s) to listen with you. You can send this either through a Direct Message, Group Direct Message, or even through a specific channel.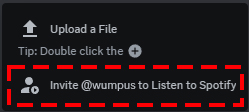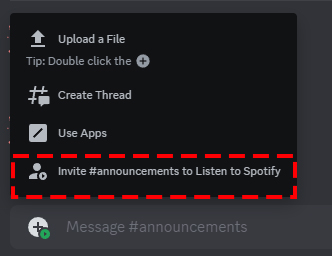 You'll get a Message Preview of your invite, and you'll be able to add a comment before sending it.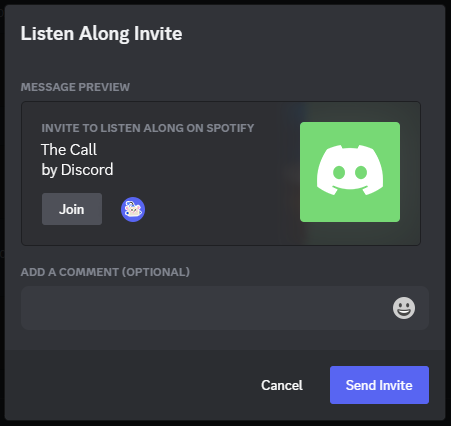 After sending the invite, your friends will be able to click Join and listen to your sweet tunes with you.
The invite link is also dynamic and will change when you change songs. The invite will show the session has ended if you stop your music and will update again when you resume playing!
You'll be able to see what friends are listening with you on the bottom left of your app:

And that's it! Enjoy sharing and listening to sweet tunes with your friends.
If you have additional questions or any issues, please reach out to our support team:
https://dis.gd/contact
.