What does this "Email is Already Registered" error mean?
Our system only allows for one Discord to be registered to one email address. You cannot have multiple Discord accounts that are associated with one email.
Therefore, if you ever see this "Email is Already Registered" error when claiming an email address, that means that there'a already another Discord account that is registered to this email address.
In most cases, it is possible that you've accidentally created a completely new account, instead of logging into your originally claimed account.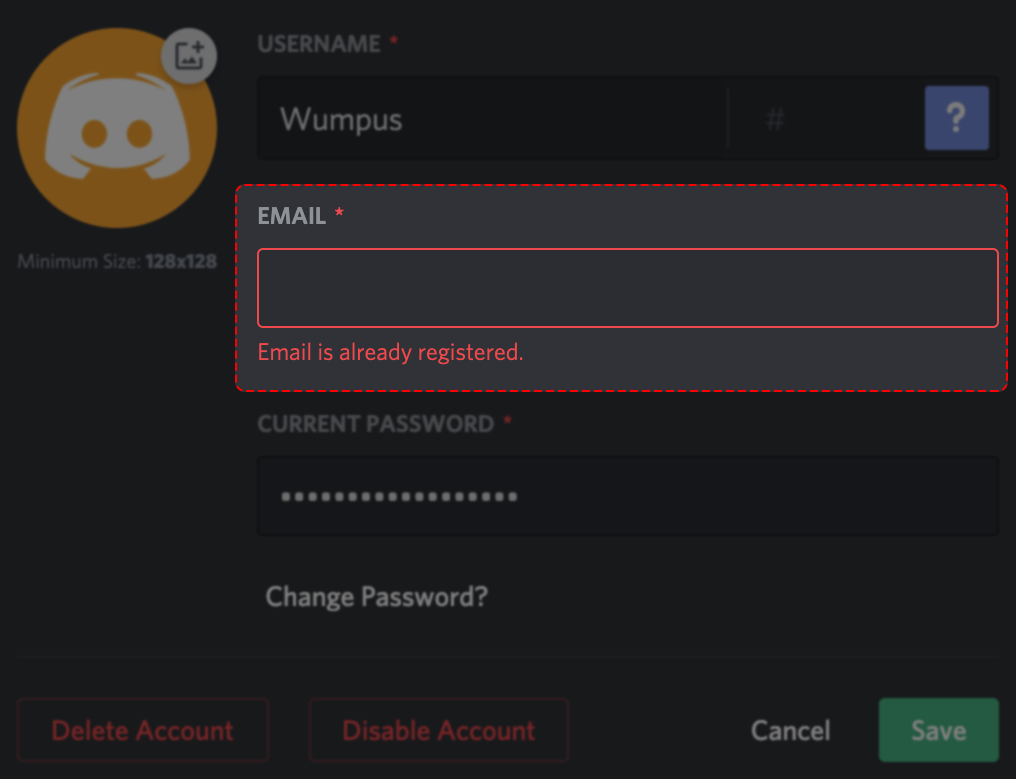 How to Login to the Already Claimed Account
- Before you start, make sure to keep yourself logged in through the desktop version or the mobile app version for the account that you have currently claimed

just in case you need access to this other account


- Additionally, make sure that you know your email address and password before attempting the following steps below.

Step 1:

Open a completely new incognito browser window (Chrome, Firefox, or Safari), and then go to https://discord.com/login

Step 2:

At the login screen, type in the email address for your Discord account and then click "Forgot Your Password". (Click here for more information on this Forgot Password step).

Step 3:

You should then get a "Password Reset" email shortly with a link you can click on to reset your password.

Step 4:

Once you have reset the password, you should now be able to access the account you originally registered with your email address!

Hopefully these steps above help you, however, If you are still having issues logging in or registering for a new account, just let our support team know at any time!