If someone you are not friends with sends you a direct message (DM), Discord may filter that DM into a separate "Message Requests" folder.
You will need to approve the message request before being able to chat directly with the message requestor.
Because this is an experiment, not everyone on Discord will see this feature. Our general support team cannot add or remove people from this experiment.
What does this article cover
What do Message Requests Look Like?
To view Message Requests on the desktop or web browser client, you can click into your Home tab and find the folder located in the image below: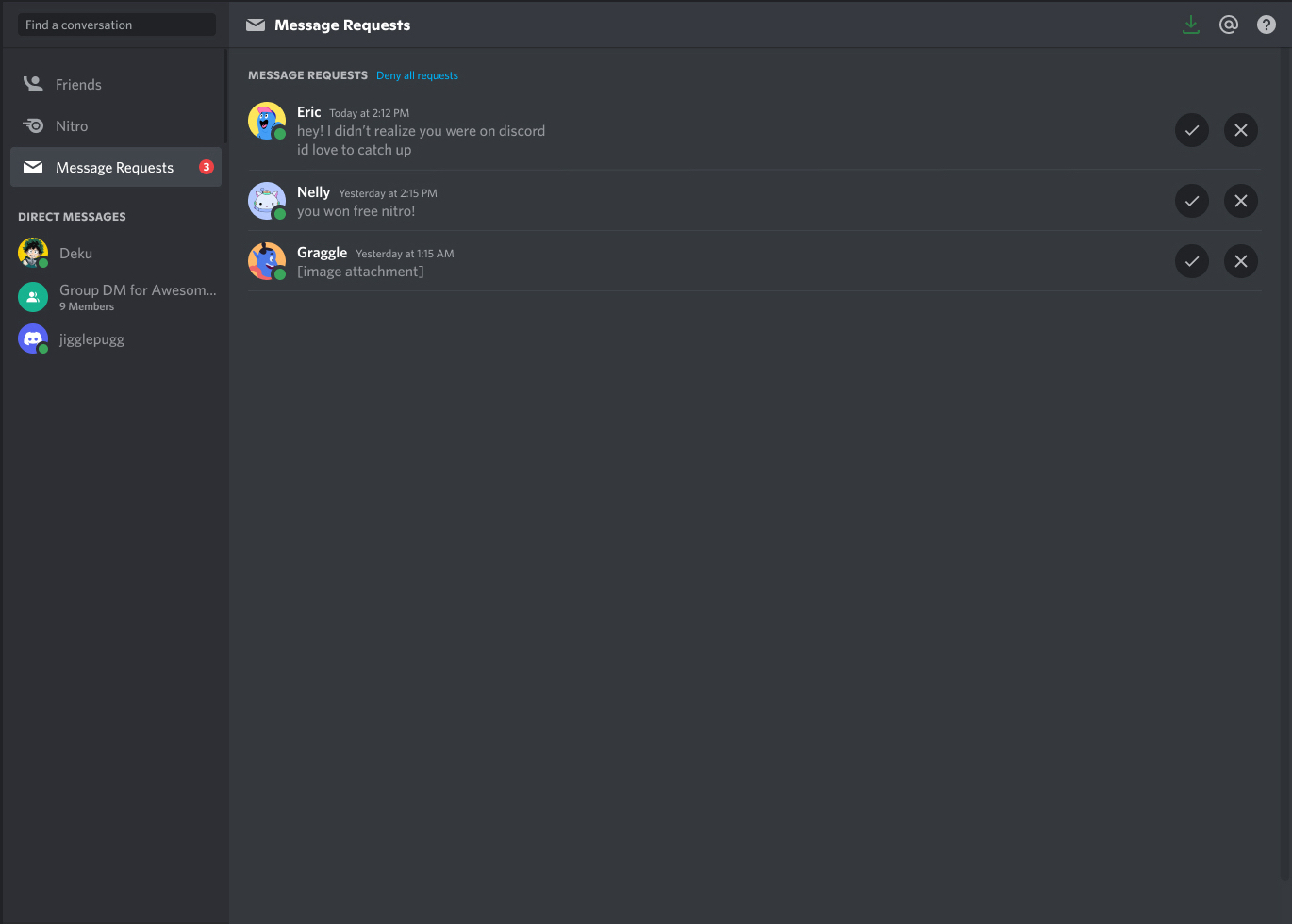 Message Requests On Desktop (preview enabled)
From this tab, you'll be able to view user profiles to check shared servers, and accept or deny Message Requests. While it isn't possible to retrieve declined requests, people will be able to resend Message Requests to your account depending on your Server Settings and User Settings > Privacy & Safety settings.
Note: The Message Requests tab will only display if there is at least one pending request. All Message Requests will display a notification badge on the client.
You can also disable previews for Message Requests by going to User Settings > Privacy Safety > Direct Message Requests > Toggle off "Allow previews from incoming requests".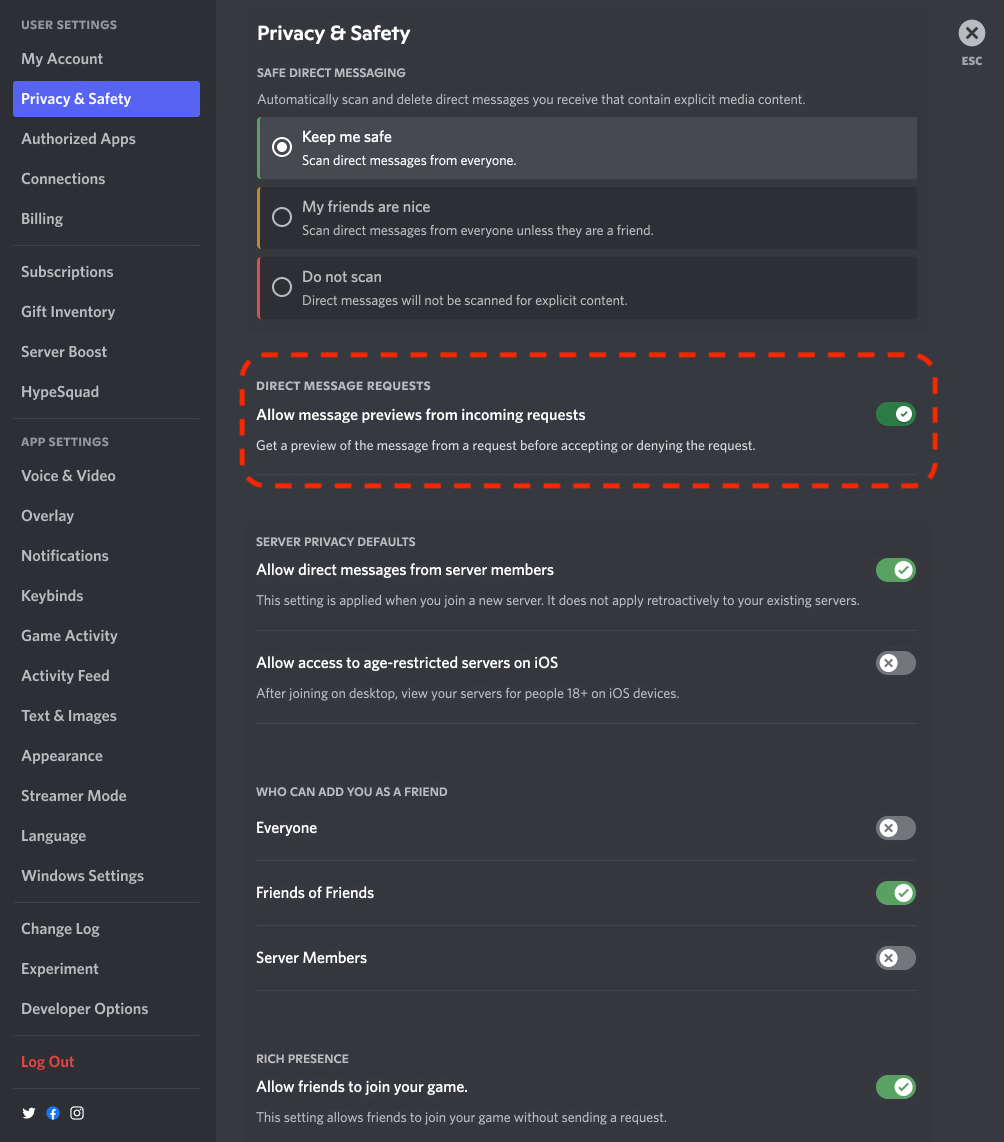 Message Requests on Mobile?
On your mobile device, you can tap into your DMs and find a tab labeled Message Requests if you have at least one request pending. This will pull up a view similar to the desktop and web browser client, listing the requests you've received.
You'll be able to both view user profiles and choose between accepting or denying requests on your mobile app, as shown below: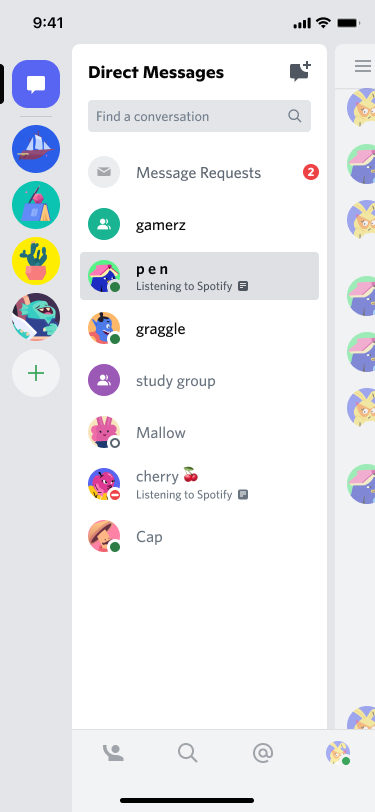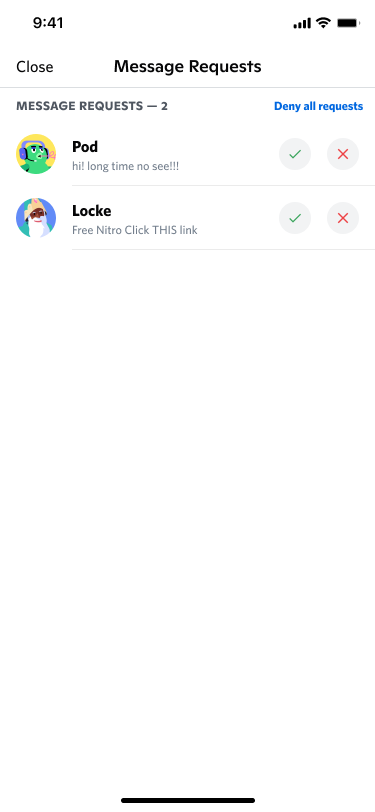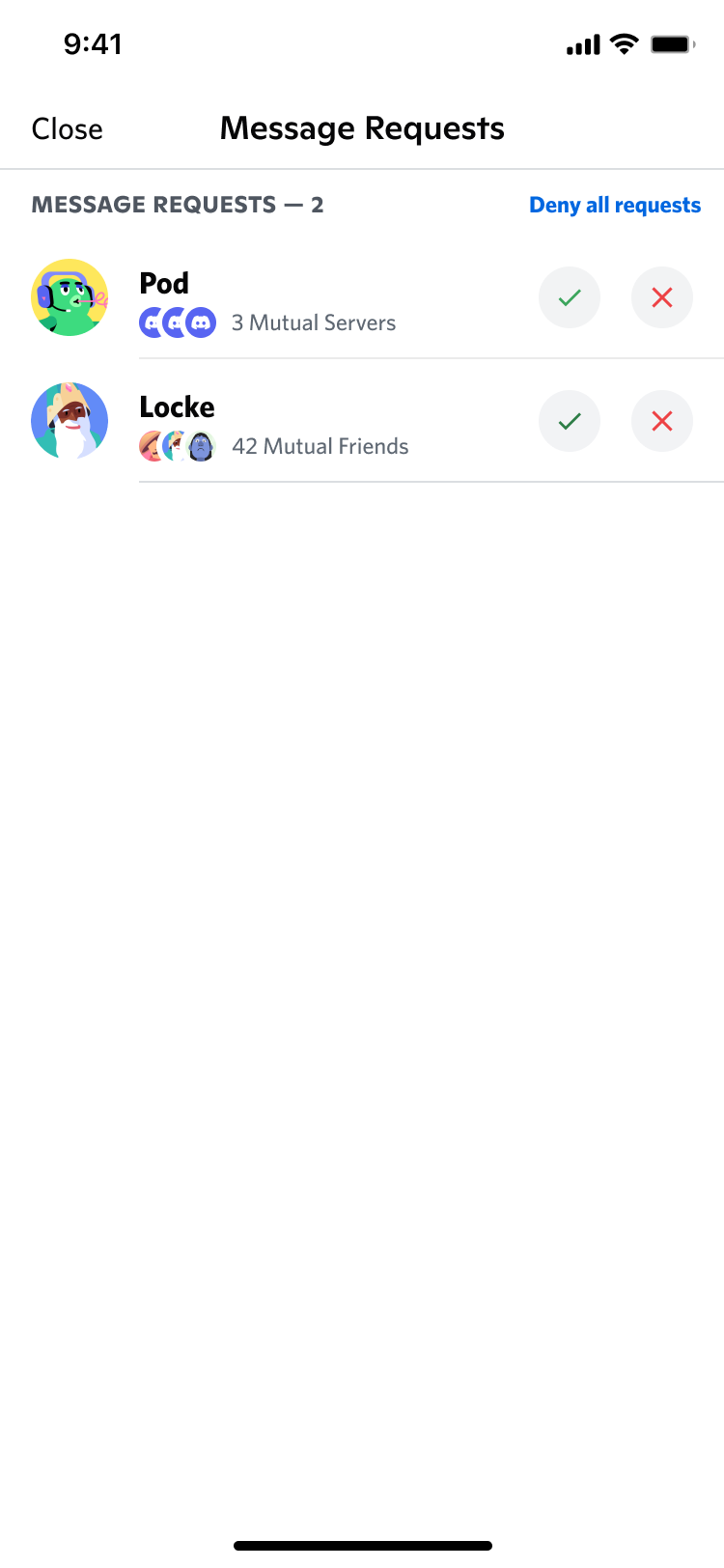 Direct Messages tab > Message Requests tab on mobile
Preview enabled (middle image), Preview disabled (image located on right)
Why are we doing this?
Our goal is to create a safe user experience for everyone in the communities they find on Discord. With Message Requests, you have the option to quickly review messages from shared server members you may not have interacted with, rather than immediately receiving them in your DM list.
How do I turn Message Requests Off?
While there is no universal toggle to disable Message Requests across all servers, you'll be able to customize your server experience by utilizing the Message Requests toggle for each server.
To turn this feature off for a particular server, simply navigate to the Server dropdown menu > Select Privacy Settings > Toggle off "Message Requests":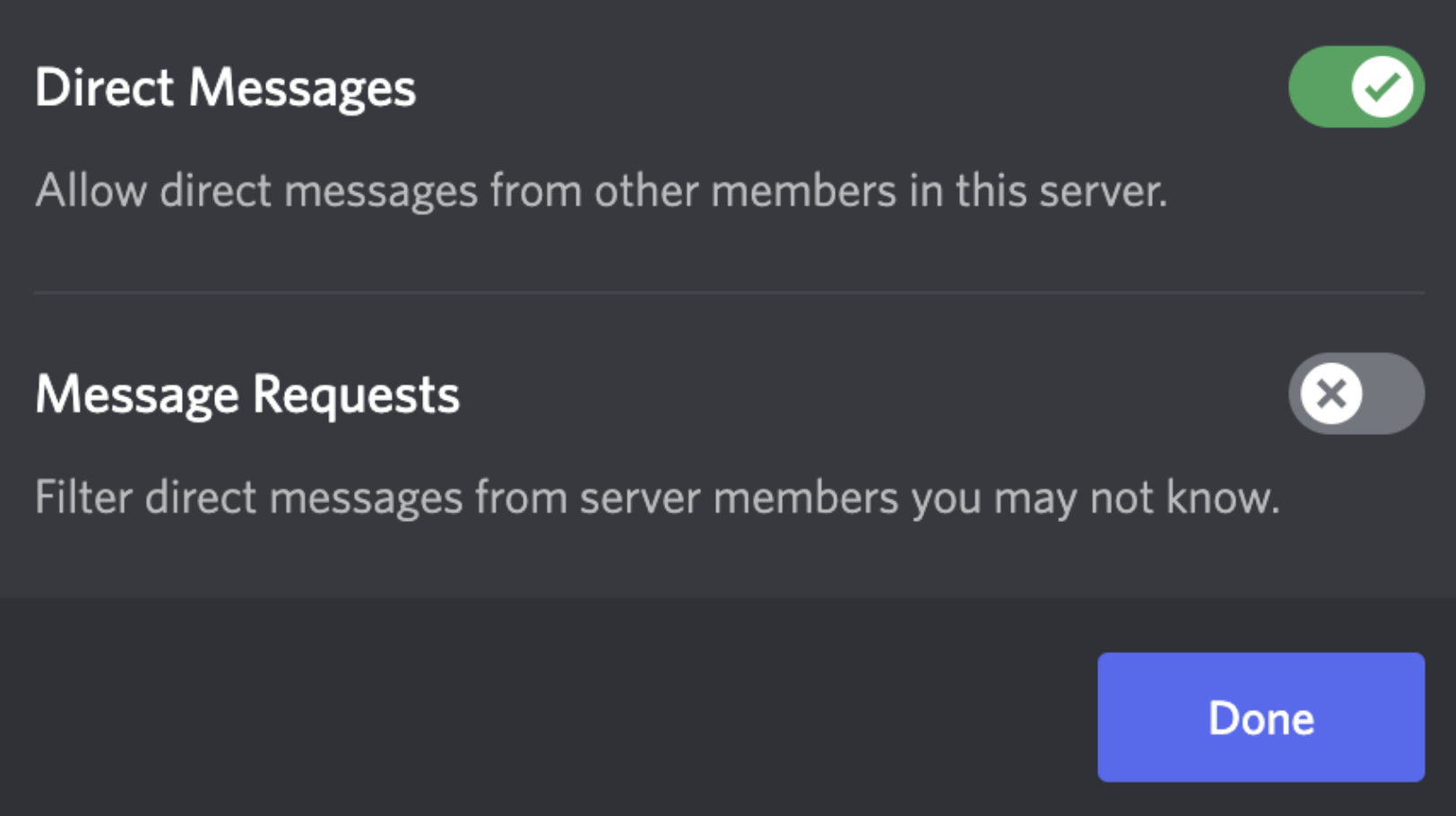 Please note that turning this feature off in a server will disable Message Requests from that server.
This means that, unless restricted by Server Settings or your User Settings > Privacy & Safety settings, messages sent from other members of that server will automatically populate in your DM list.