What this article covers:

What are avatar decorations?
Avatar decorations are a way to customize your avatar on Discord! You can choose from several decoration options to add more flair to your avatar, or overall profile aesthetic.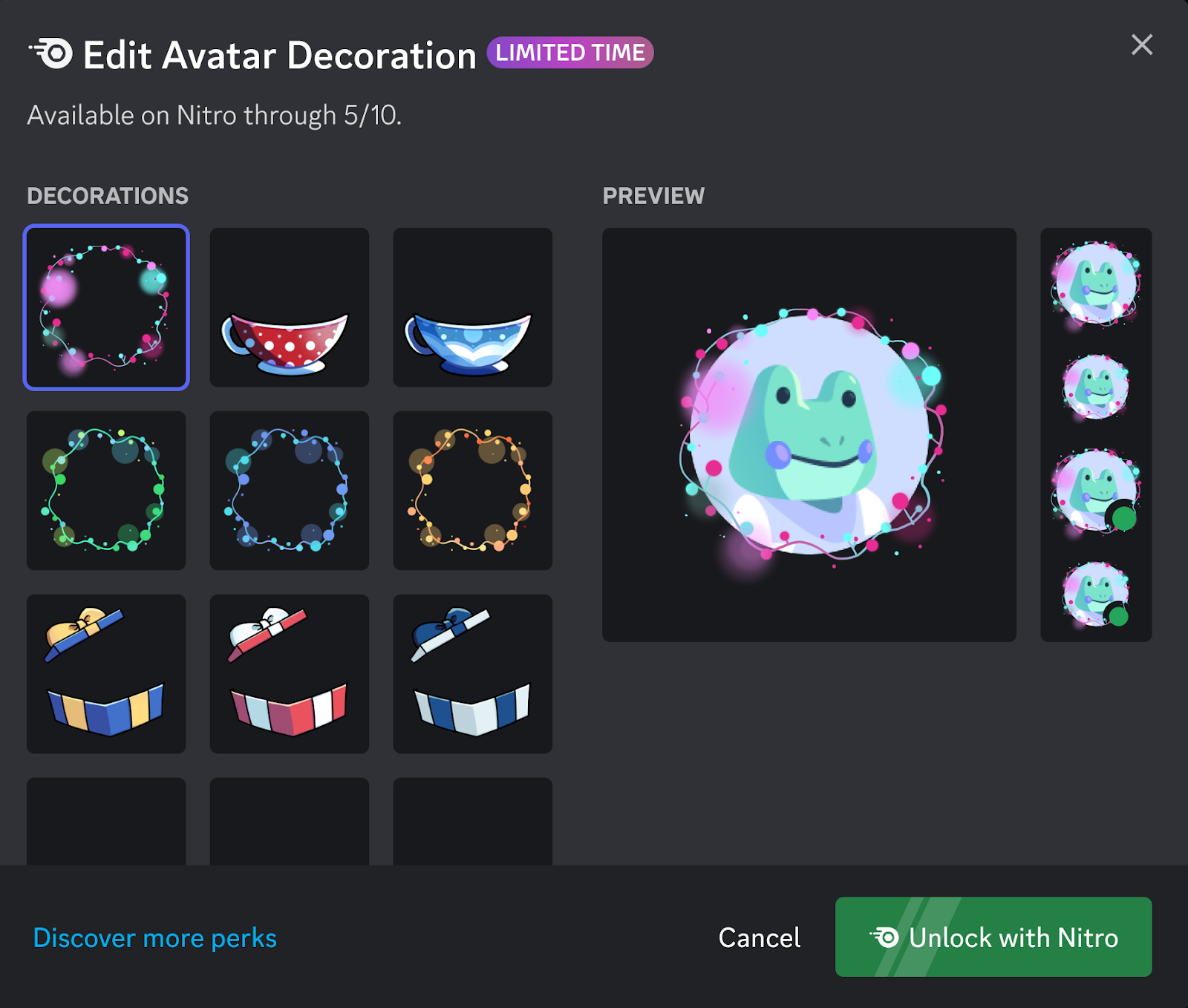 The available selection of avatar decorations will change periodically, and can be used by Nitro Subscribers for a limited time only. To learn ore about Nitro, check out this article.
How do I add an avatar decoration?
Desktop
1. On the desktop app or web app, head into your User Settings by selecting the cogwheel [

].

2. Once redirected to your User Settings, select the Profiles tab to view your profile settings.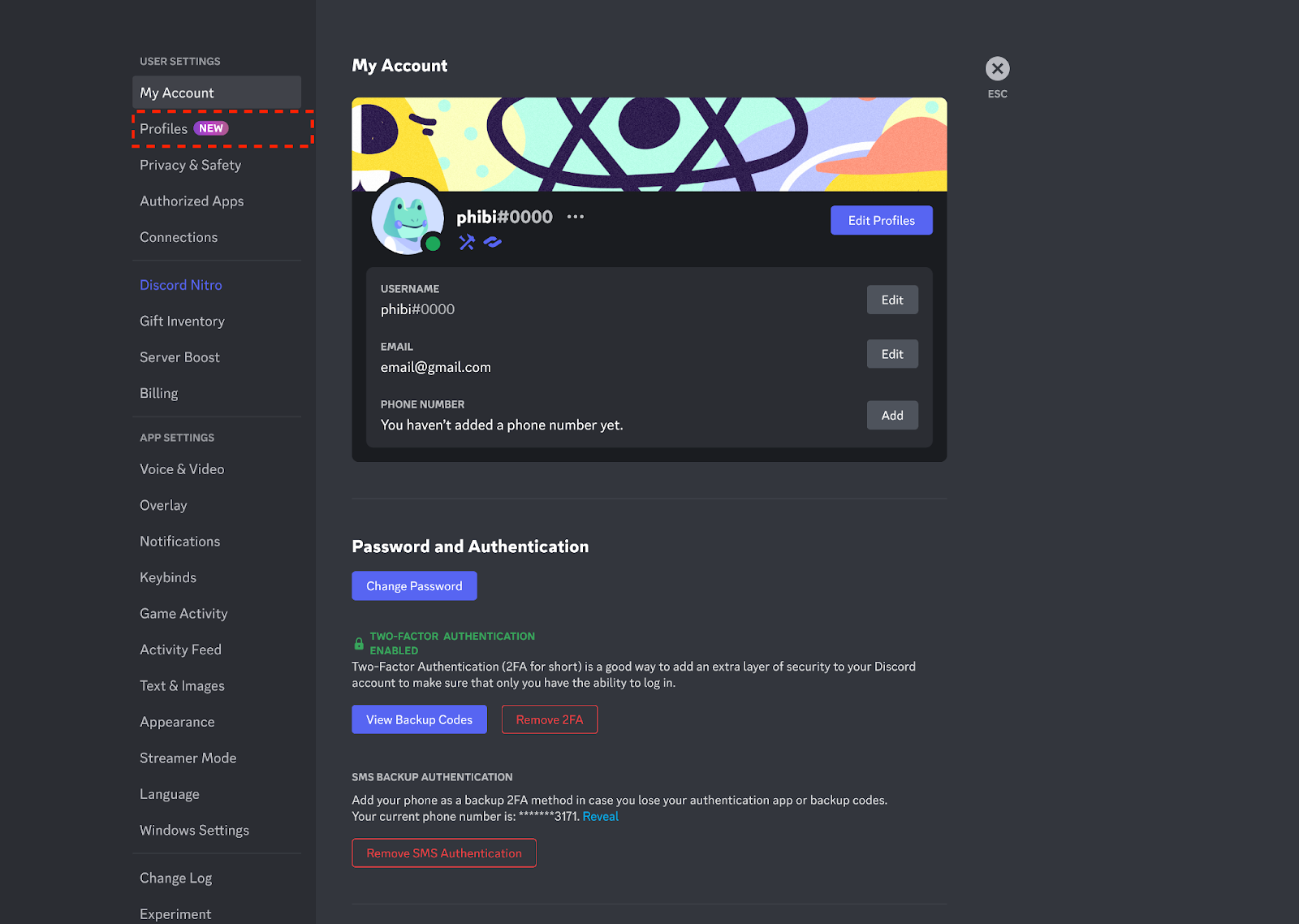 3. Then, press the Change Decorations button to open the Edit Avatar Decoration selection menu.
4. Once you have chosen the avatar decoration you would like, select Apply to add the decoration to your avatar.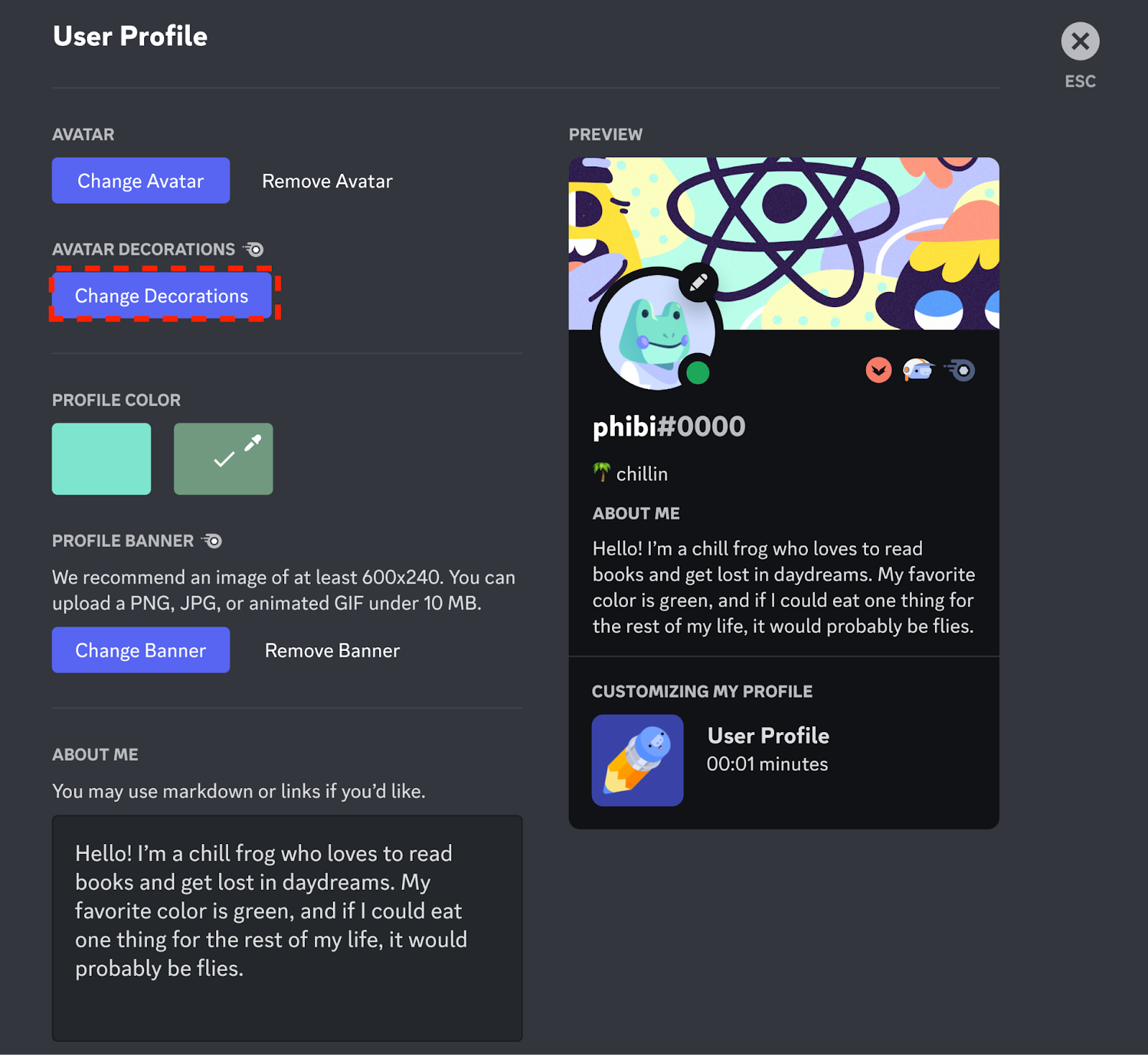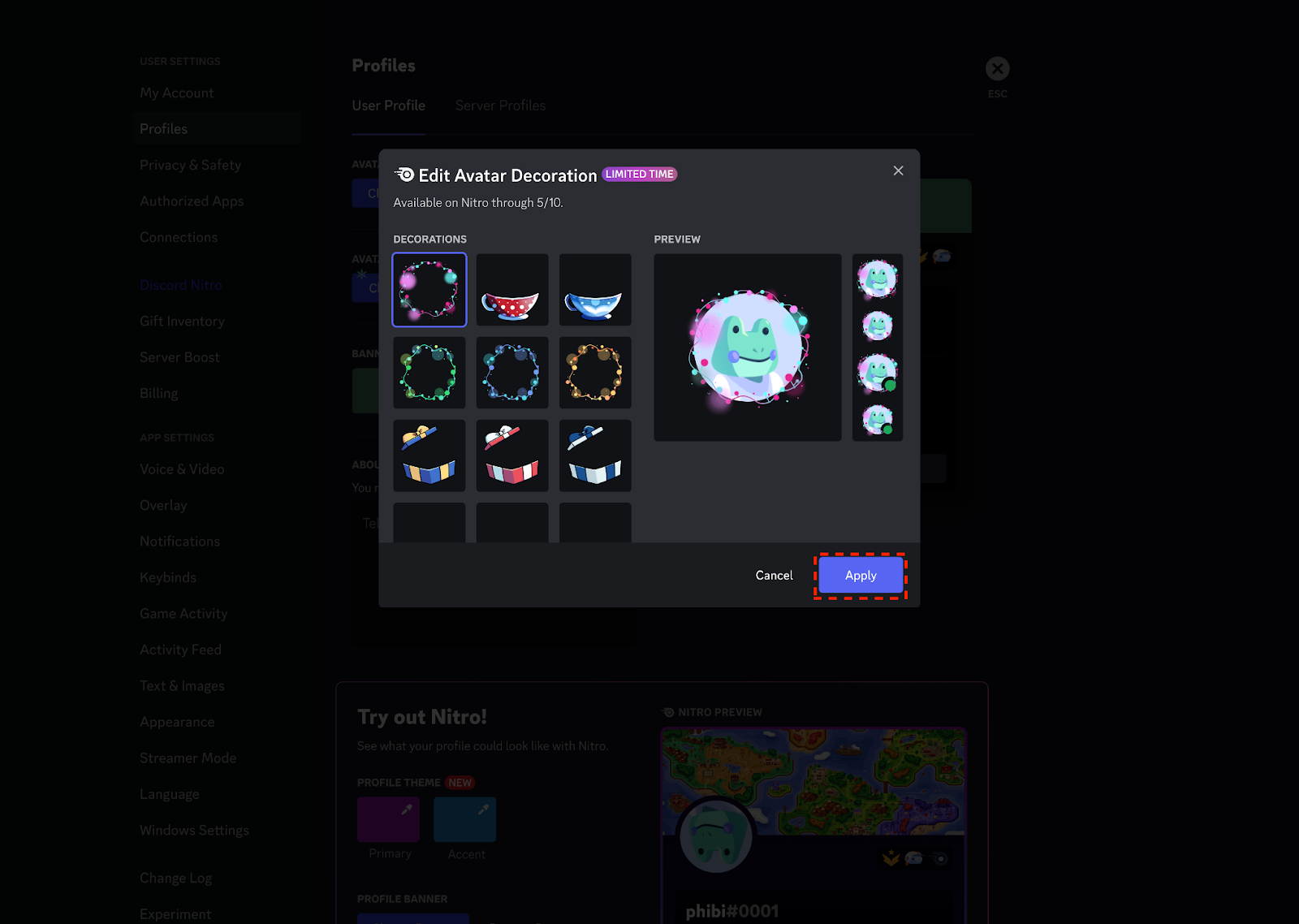 5. After you apply an avatar decoration, you will need to confirm your changes by selecting Save Changes.

Mobile
1. On your mobile device, head into your User Settings by tapping your avatar.

2. From here, you can either select your avatar or select the Profiles tab. This will navigate you to the Profiles page where you can tap your avatar once more to open the Avatar menu options.
3. In the Avatar menu, select Change Decoration to be redirected to the Change Decoration page.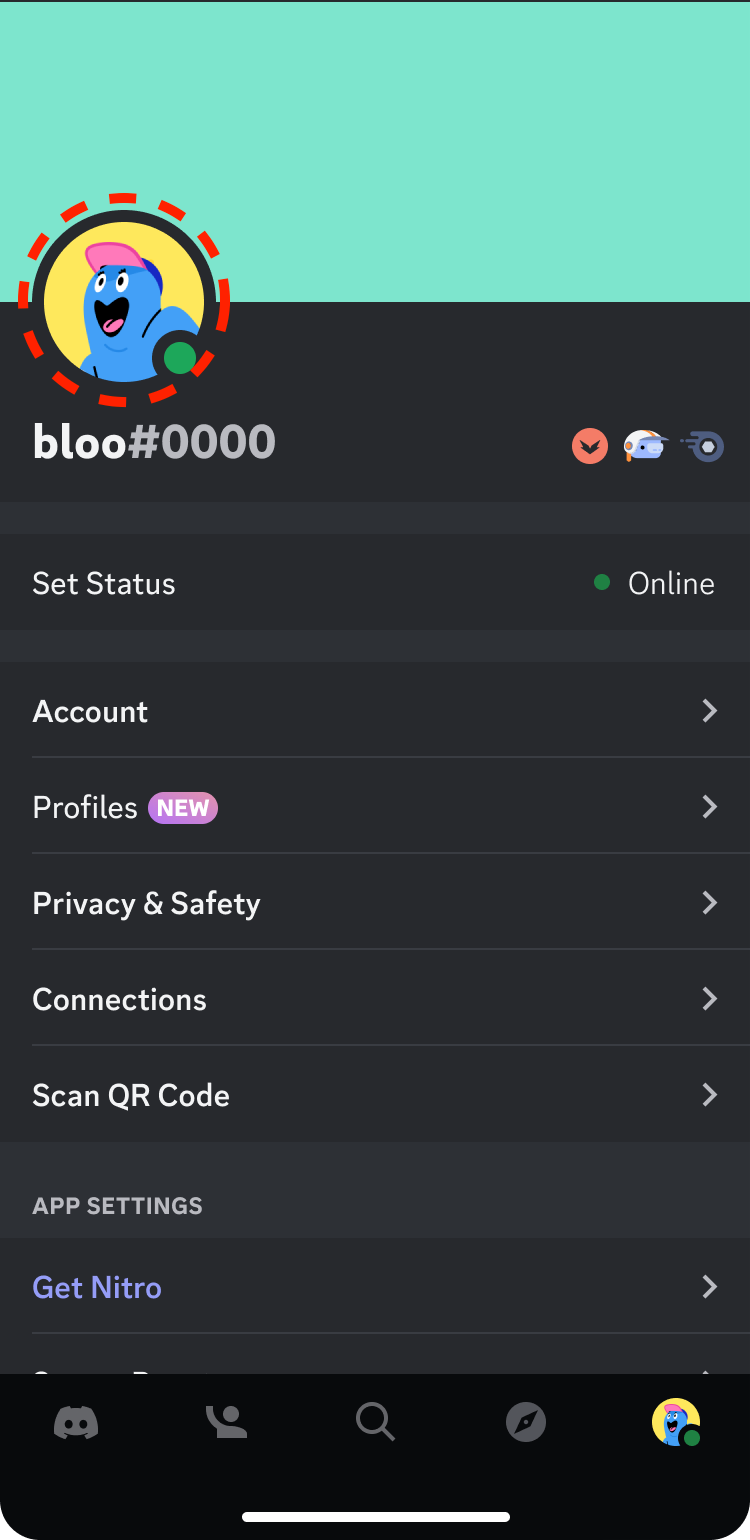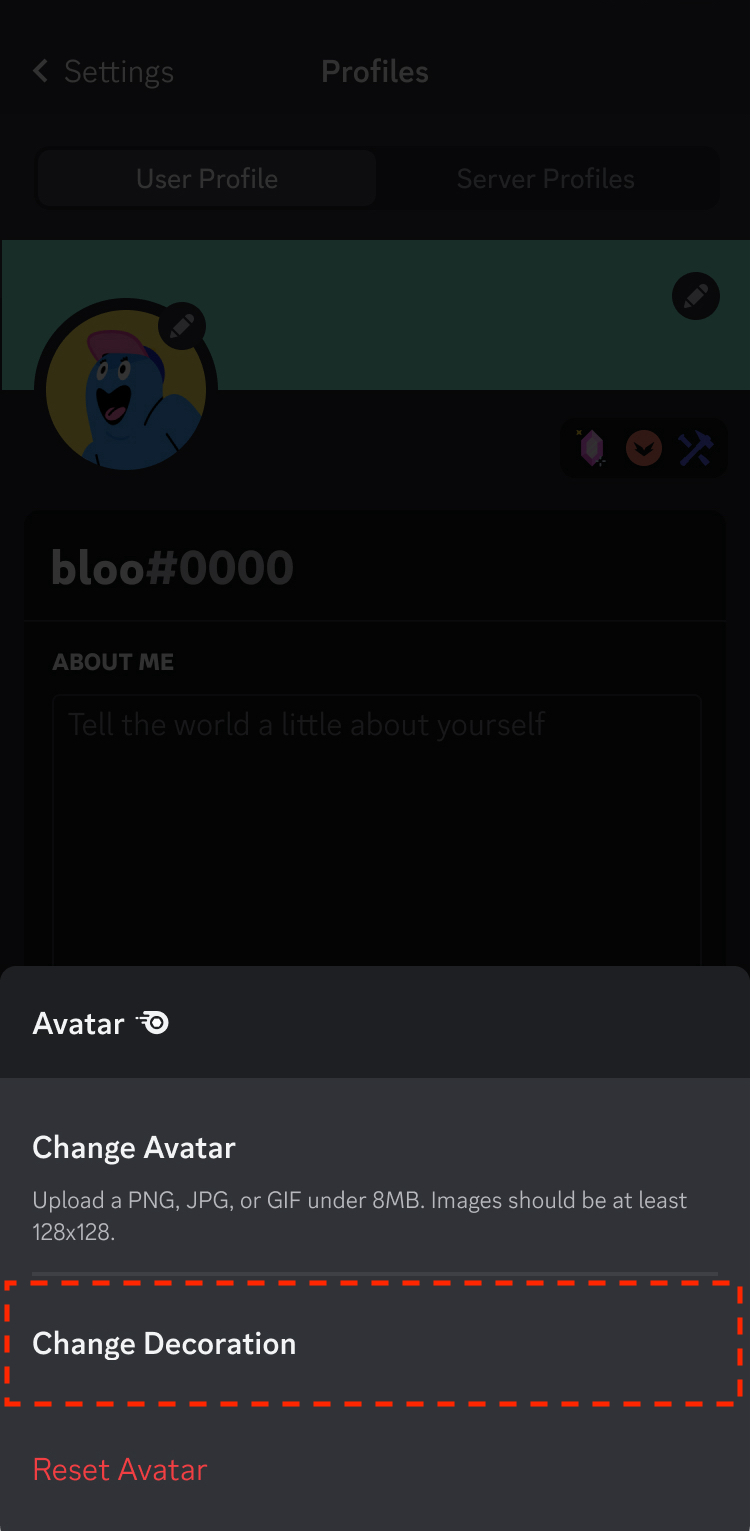 4. Once you've found an avatar decoration you want to use, tap Save to confirm your changes.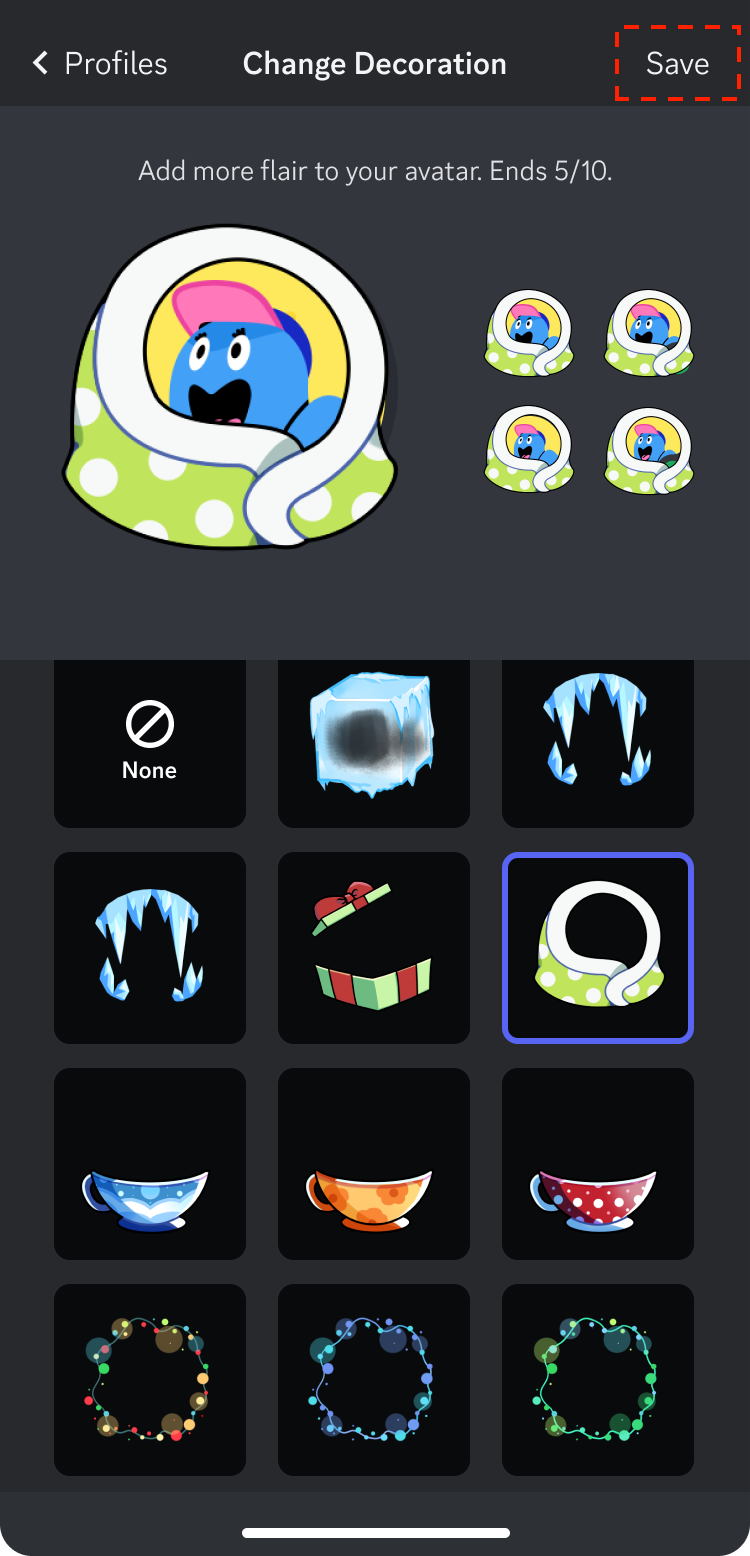 Frequently Asked Questions
Q: Who can use avatar decorations?
A: Avatar decorations are only available to Nitro subscribers.
Q: Can I keep my avatar decoration?
A: At this time, avatar decorations are only available for a limited time and will be removed after a specific date.
Q: How do I know when a set of avatar decorations is going away?
A: You can find the date the avatar decoration set ends in the desktop or mobile apps under User Settings > Profiles > Change Decoration.
Q: How often do you add new decorations?
A: We don't have specific details related to when new decorations become available, but our team is constantly working to bring new and fun ways to customize your appearance on Discord!