Looking to upgrade your Discord experience to its peak performance and support us at the same time? You can now with Discord Nitro & Discord Nitro Classic!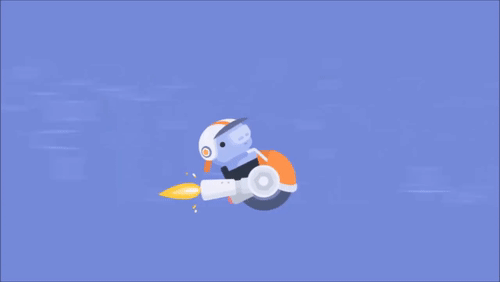 It's worth noting that Discord's core features will stay free! Group calls, making as many servers as you like, and all the fun stuff in between will never cost a dime.
So what's in the package? And what's the difference between Nitro Classic & Nitro? TL;DR: Nitro Classic has our classic chat perks, and Nitro has those same perks, plus exciting new perks.
Nitro Classic
Nitro is all grown up now and is ready to pass the torch to its little brother Nitro Classic.

Nitro Classic will bestow upon you the following perks:
Upload a Gif Avatar: Nitro Classic will let you add some animation-y goodness to your profile picture. You can turn your still life avatar into a cool moving GIF, and it'll show up and do its magic tricks in text channels and all of your friend's servers.
Choose Your Discord Tag:

Customize your four digit tag, when subscribed to Nitro Classic! Note, at the end of the subscription, your tag will randomize.
Use custom emotes everywhere:

While normally, custom emotes can only be used in the server that they've been uploaded to (with a few exceptions), Nitro Classic will unlock your emoji arsenal to be unleashed in every server and DM at your every whim. Remember, with great power comes great responsibility!
Higher Quality Video:


Up your screen share abilities by being able to screen share on your desktop screens with 720p @ 60fps or 1080p @ 30fps.
You'll also get enhanced stream quality (1080p 60fps) whenever you Go Live on your desktop!
Increase your file uploading cap from 8mb to 50mb: Normally, you can upload individual files up to 8mb at a time, but having Nitro Classic will supercharge your upload cannon into a 50mb force to be reckoned with.
Bonus: You'll also get this sweet Nitro badge to show off to your buddies in your profile. Cool kid status.
Nitro
Nitro is peak Discord support. With Nitro, you'll get all of the awesome chat perks that are included in Nitro Classic AND some exciting new perks, including Server Boosting!
Perk Highlights:
ALL THE PERKS MENTIONED ABOVE IN NITRO CLASSIC AND...


EXTRA UPLOADING POWERS!

You'll now be able to DOUBLE your file sharing powers all the way to a 100MB upload size!



EVEN

GREATER

HI-RES QUALITY VIDEO!

Not only do you get to experience improved HD video when screen sharing from your desktop, you'll also be able to experience hi-res video with Go Live streaming at source!



NOT JUST ONE - BUT TWO SERVER BOOSTS!

Power up your servers with 2 Server Boosts and share your love and support with your favorite communities!



Character cap per message is increased from 2000 to 4000!


Server limit is raised from 100 to 200!


GLOBAL USE OF CUSTOM STICKERS!

Users who have Nitro will be able to use the custom stickers anywhere on Discord (other servers, direct messages, etc).



SERVER AVATARS!

Personalize your identity beyond a Server Nickname. Set a different profile avatar in each of your servers!
Server Boosting
Server Boosting is so special that we've given it a new article! You can learn more about Server Boosting here.
Thanks to the tremendous support of all of you, we've given Nitro subscribers the ability to bestow their favorite communities with extra perks!
Each Nitro subscriber gets TWO server boost, which you can use on any server you'd like!
Those Server Boosts, combined with the power of other Nitro subscribers, can unlock special abilities for your favorite communities!

The short version? ONE. You can use your one boost on any server you'd like. TWO. You can move your Boost from server-to-server, but there's a 7-day cooldown when you move it. THREE. Servers get perks when more people work together and apply their boosts to the same place!
NOTE:
- All Nitro and Nitro Classic subscribers get 30% off all Server Boosts purchases!
The Nitty-Gritty
Signing up for Nitro & Nitro Classic is pretty simple as well. Go to your User Settings page and locate the Discord Nitro tab.
Simply click Subscribe & select either the monthly or yearly plan for Nitro.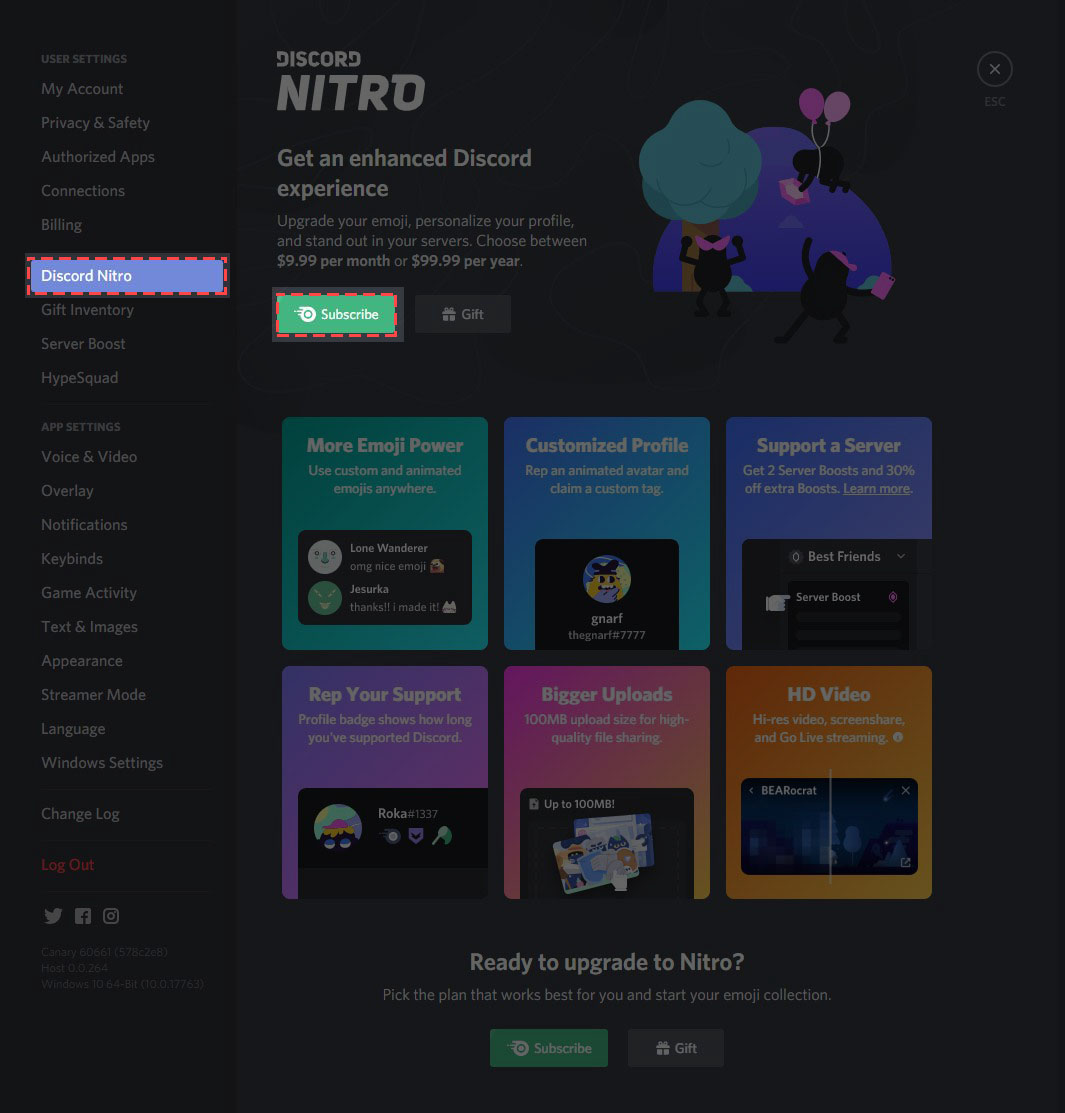 You'll be able to subscribe to Nitro Classic by scrolling down on the Discord Nitro User Settings page.
This will open a new screen, allowing you to enter your payment info.
On the next screen, enter your credit card information and other payment detail. Upon successful completion of the payment, Wumpus & Co. will reach the destination, win the prize, and you'll be Nitro-charged and good to go.
We now take PayPal!
Some notes on PayPal:
Paying from PayPal Credit/Debit card works

Paying from a linked bank account works!

Paying from PayPal balance currently does not work (unless you have a linked card or bank account!)
Learn more about billing here!
Some more important details
We've made Nitro a subscription-based feature. What this means is that when you sign up, you'll have two options to sign up: pay $4.99/$9.99 USD per month or $49.99/$99.99 per year (whoa, it's like getting two months free, like we talked about earlier!?) to keep your account all Nitro'd up. Put simply, when you pay the subscription fee, you'll get a whole month of Nitro for your account. No more payment on your end, and you'll enjoy those features for a month.
If you choose to continue subscribing to Nitro, your credit card will be automatically charged another $4.99/$9.99 one month after your purchase. The next charge date is listed in the Billing Information: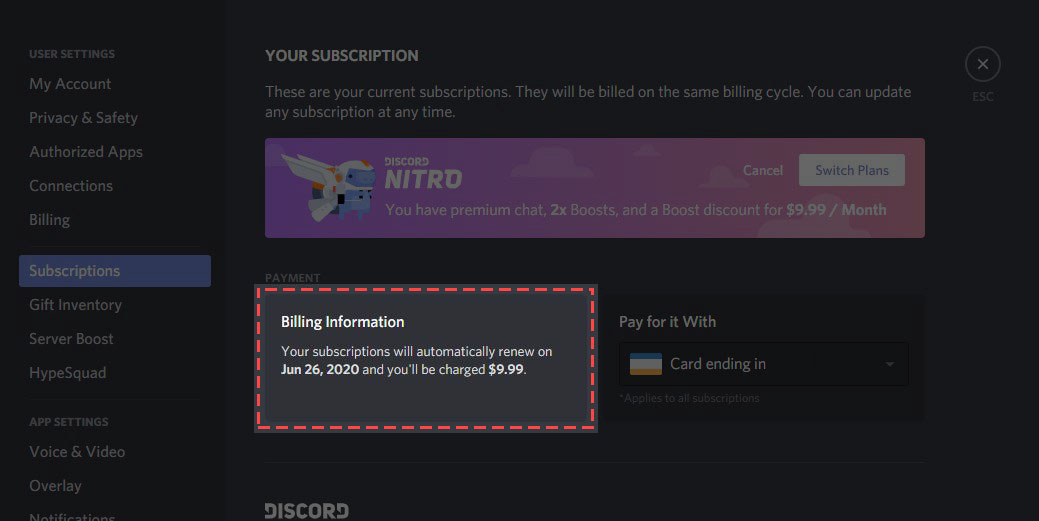 You can cancel your Nitro subscription at any time by pressing the Cancel button in your Nitro Payment information screen.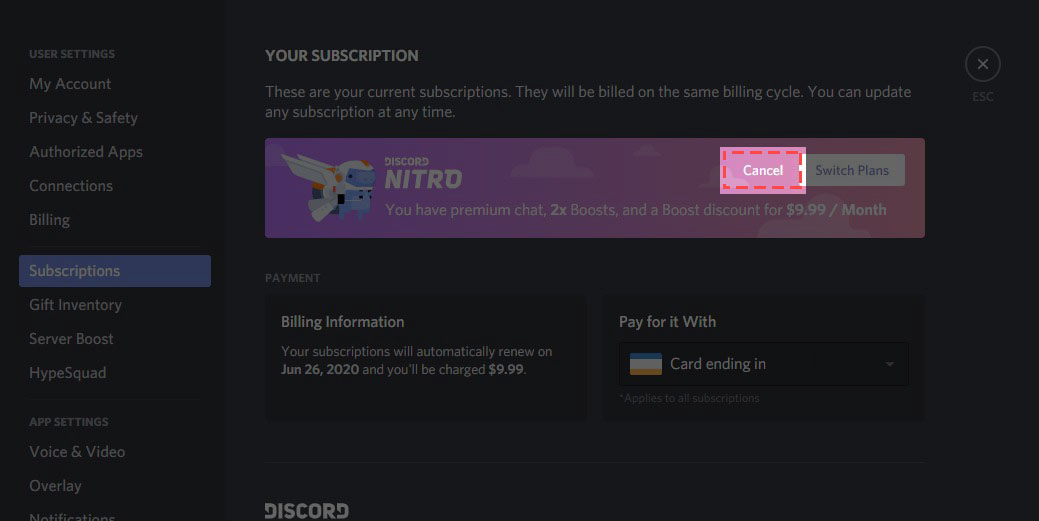 If you've paid for a month of Nitro, you'll continue to get Nitro features for that month, even if you withdraw your subscription. Additionally, you can change your payment method details at any time using the "Pay for it with" dropdown button in the payment information section.
With a canceled subscription you'll be able to re-subscribe, along with check when your current subscription ends, in the same area.

Due to all of the support for Nitro from all of you fantastically amazing people, we're excited to continue adding new features to Nitro! THANK YOU ALL! We'd consume you in hugs if we could.
Happy Nitro-ing!