Note: This new feature is currently only viewable on the Desktop client!
With the Mobile Presence feature, you can let your server members know that you are away from your battle station while you explore the great outdoors!
The Mobile Presence indicator will be shown next to a person's name whether it's in the Member's list in a server, in the User Profile, or wherever a wild user appear. It'll look like this: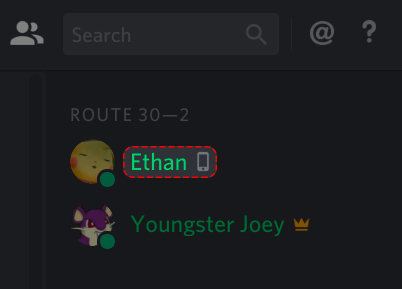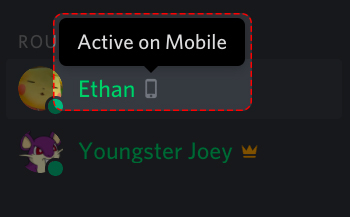 Note: The Mobile Presence indicator will show up when you are active only on mobile.
What if I don't want people to know I go outside?
We respect your privacy, so if you'd like to hide your Mobile Presence, you can set your Online status to Invisible to keep that status hidden.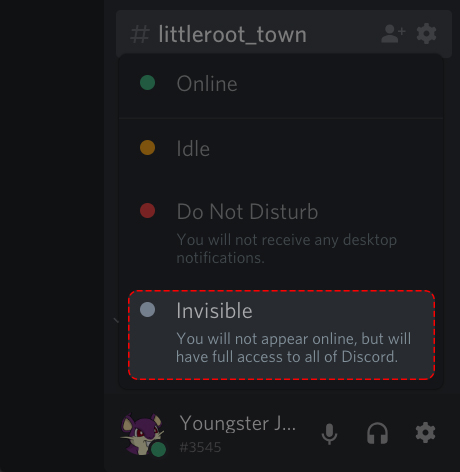 Note: There is no toggle for turning this Mobile Presence off, but changing your status to Invisible will remove the icon from your status!
This step is perfect for whenever you want to camouflage!