Welcome! We're excited that you'd like to learn more about the Discord Admin Community, a server for community builders and leaders.

WHAT IS THE DISCORD ADMIN COMMUNITY?
This space allows Discord to chat with admins, moderators, and server owners who manage a server with Community Settings on. Here you can learn more about features, use best practices, and meet other members who want to improve their communities!
What type of help can I find in the Admin Community?
You can find help for a variety of things such as server insights, moderation and safety, coding and bots. Members will also receive product updates and tips from Discord on best practices!
Where can I find the rules for the server?
The rules can be found in the #community-rules channel. Be sure to follow them!
I'm in the server, but I can't see any channels! What should I do?
Not to worry. Check if you have agreed to the rules in #community-rules. Reach out to our support team using the Community Program support form if you are still unable to see any channels.
JOIN THE DISCORD ADMIN COMMUNITY
What are the requirements to join this space?
Below are the server requirements you will have to reach:
Have at least 500 members on your server
Your server must be at least 3 months old
Enable the Community feature on your server
Have at least a 40% monthly member retention rate
How can other admins, server owners, or moderators join this space?
To join the Admin Community Server:
Go to your Server Settings
Click on "Overview" In the Community section
Click "Join Discord's Admin Server"
Note: The only way to join is on desktop. This is unavailable on mobile devices.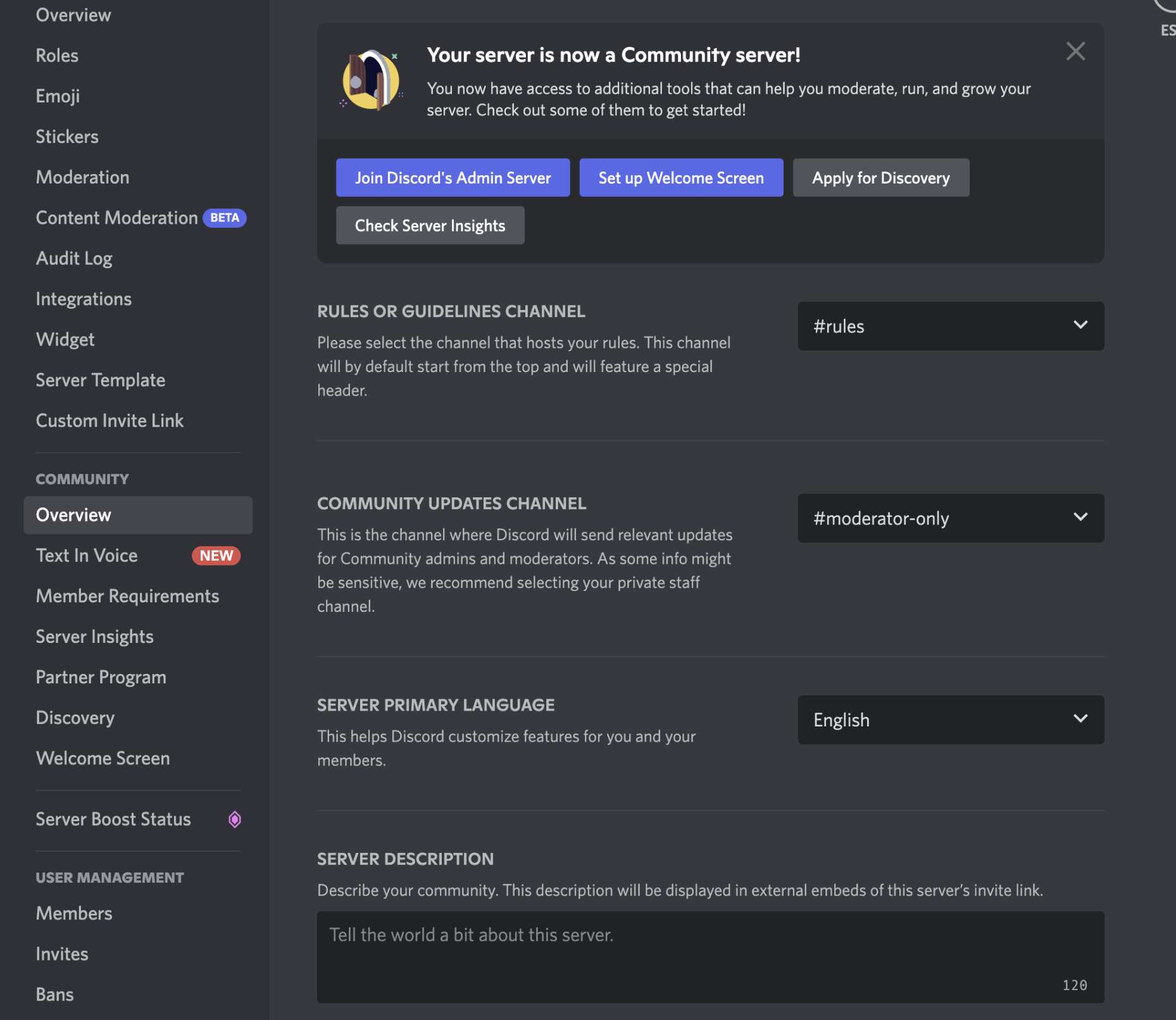 Can I join the Admin Community Server without being a Server Owner?
Yes - you can join as long as you have the "Manage Server" permission natively in Discord.
The admins and moderators in our community would like to join, but the owner is inactive or doesn't want to join. Can we join on their behalf?
Of course!