What this article covers:
What are Server Products?
Server products are digital products that are created by servers and sold as one-time purchases!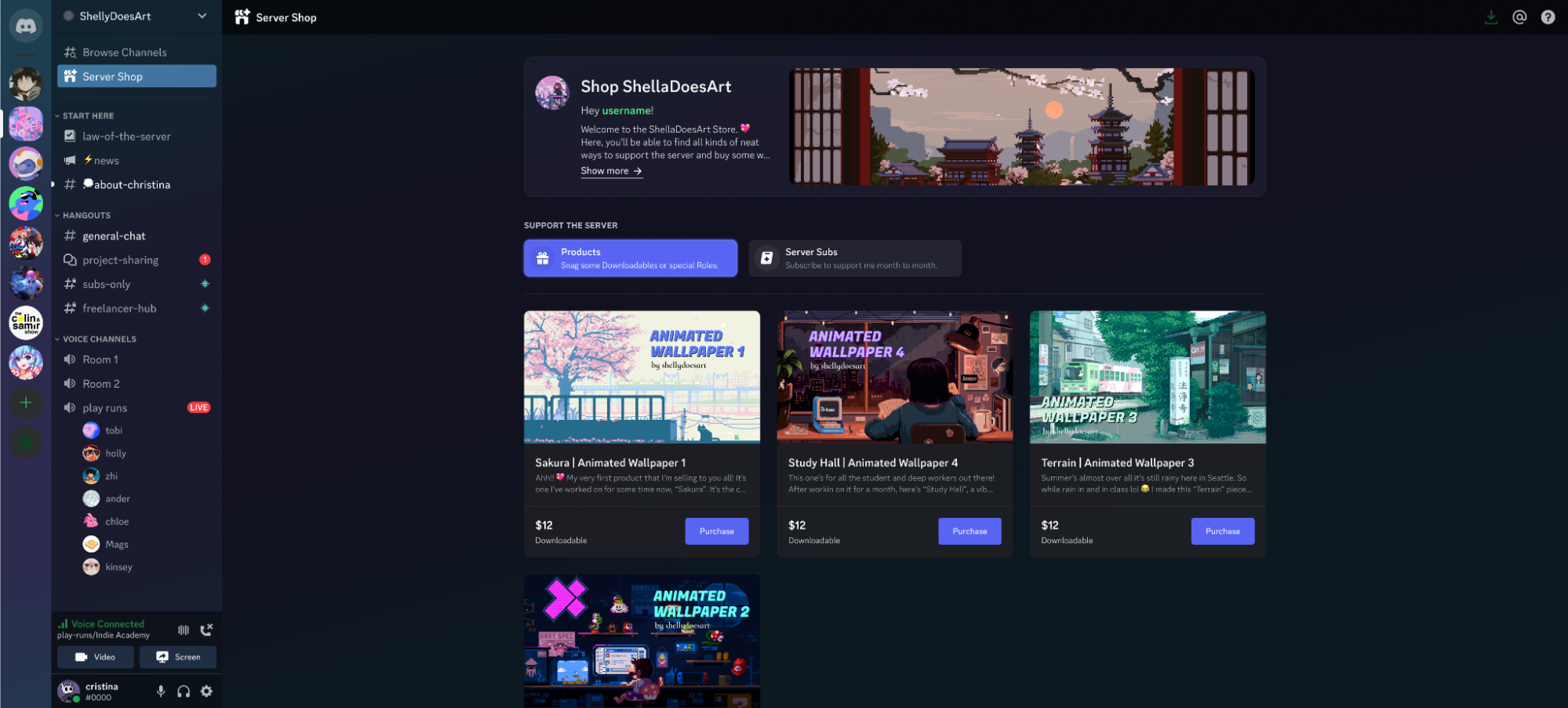 You can help support your favorite communities by purchasing their Server Products:
Downloadables are digital files that have been uploaded to Discord, such as ebooks, guides, digital art, and much more!
Premium Roles are roles with special permissions that provide exclusive access to a channel or other Discord perk without requiring a monthly subscription.
How can I purchase a Server Product?
1. If an eligible server has enabled Server Shop, you'll see the Server Shop page at the top of the channel list.
2. Once there, you can browse and view the product details by selecting the specific Downloadable or Premium Role.
3. When you are ready to make your purchase, select Purchase and complete your payment.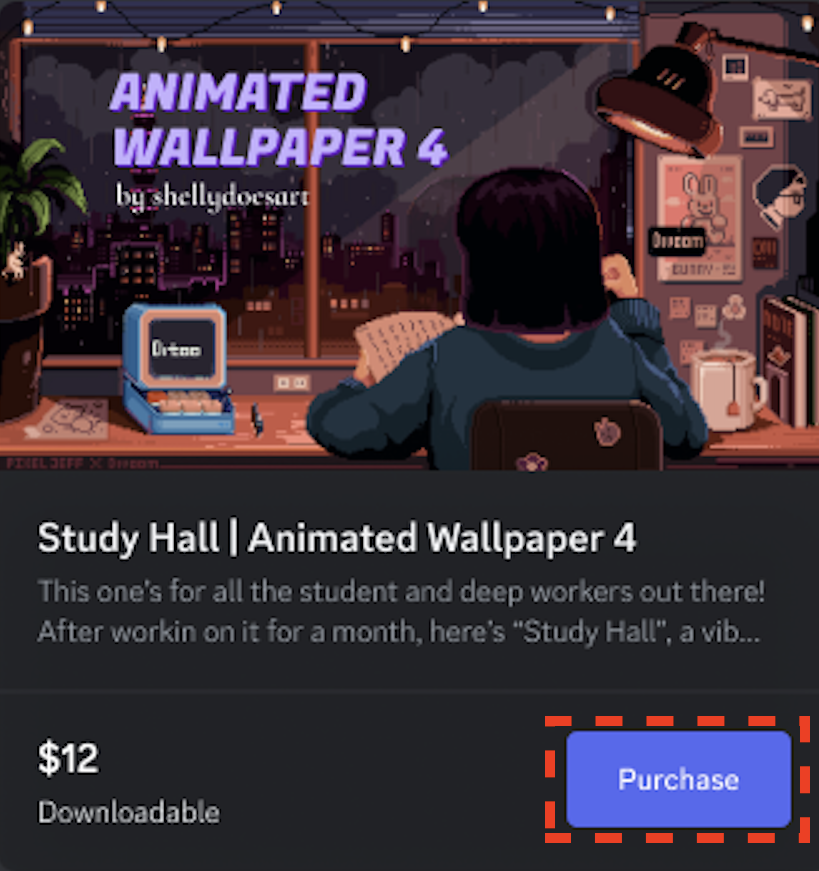 4. If you have purchased a Premium Role, the role will apply to your server profile instantly. For downloadables, head into your User Settings > Server Products to download your purchase.
Can I request a refund for a purchased Server Product?
We are unable to provide refunds for items purchased from a Server Shop. If your Server Shop purchase is defective or you're experiencing problems with the purchase, please contact us at dis.gd/billing.
If you'd like to learn more about our refund policy, you can do so here.
Why can't a server I belong to enable Server Products?
For more information on server monetization eligibility, please see this link here!
Frequently Asked Questions
Q: Why am I unable to see Server Products when using the mobile app?
A: Server Products is currently a limited experiment that's only available on desktop and web within the United States.
Q: Who receives payment for Server Shop products I purchase?
A: You can learn more about Server Shop payments here.
Q: I'm having issues with a Premium Role that I purchased for a server
A: If you're experiencing issues with a Premium Role that you purchased from a server, please contact the server owner for additional assistance.
Q: Can a server owner take away a Server Product?
A: Server owners are expected to follow our Server Monetization Policy. If a server owner sells Server Products that violate this policy, the violating Server Products may be removed from your inventory, making them inaccessible to you.
Q: Can I purchase a Server Product on both the Discord desktop/browser app and mobile app?
A: Currently, Server Products can only be purchased through the Discord desktop/browser app.
Q: I'm a server owner and I want to create my own Server Products. How do I start?
A: You can learn how to create your own Server Products by checking out this article.