What is a Server?
Think of any server you join as a giant tree house - each channel within a server represents another room within your tree house that you can chat with your friends!
Servers act as individual hubs split into two parts: text channels and voice channels.
Server List
The column on the very left-hand side of your Discord app is your server list. Any time you add a server, you'll see it pop up as a small circular icon in this list, and they'll show up vertically: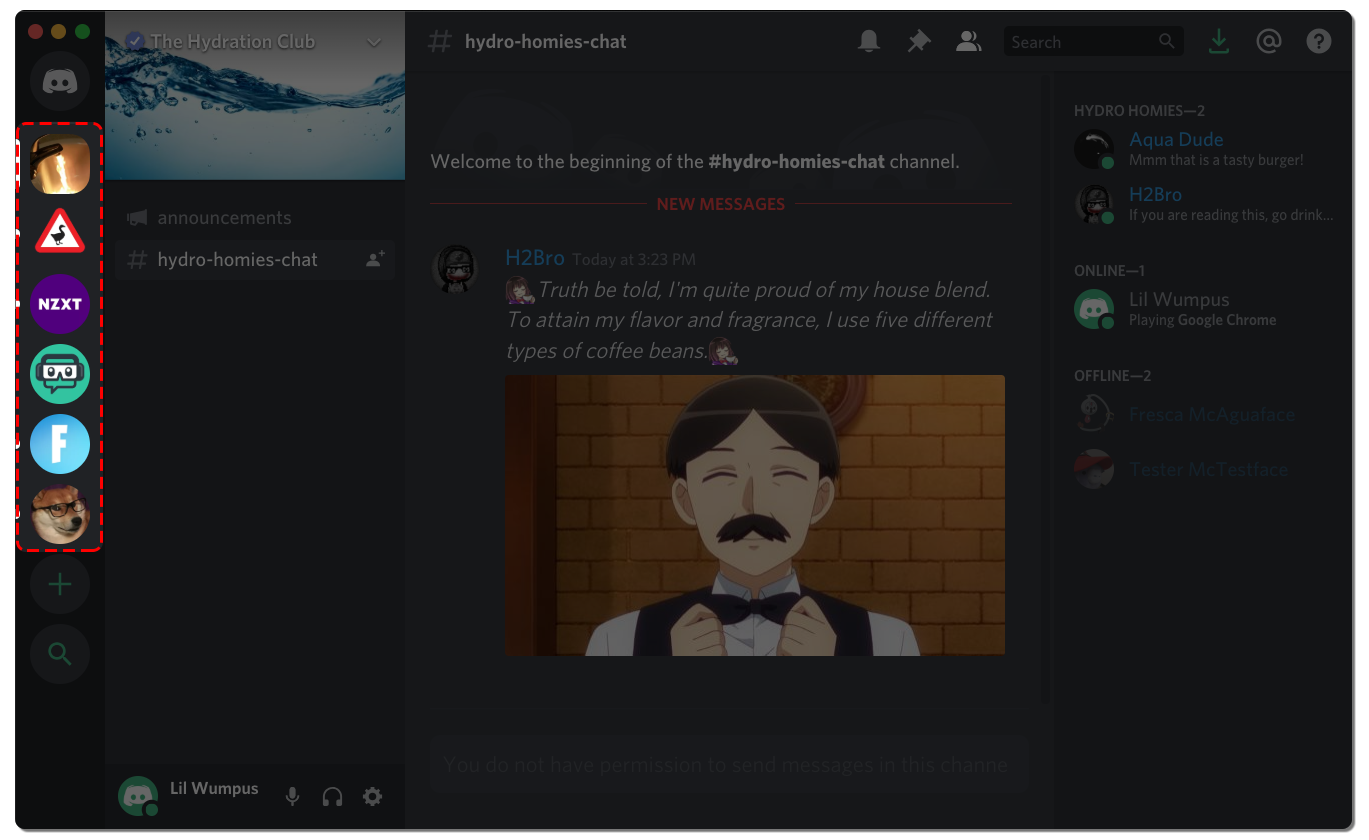 Pro Tip:
- You can rearrange your server list by dragging server icons up and down.
- You can even group servers together by dragging them on top of another!
Join a server
To join or create a server, click the "+" icon at the very bottom of the server list.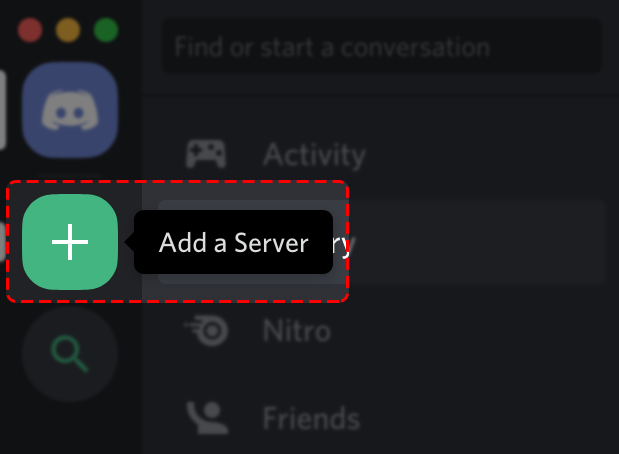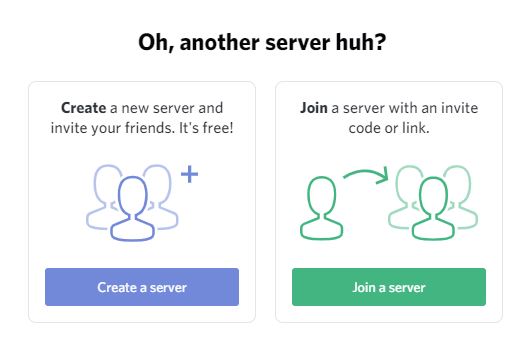 If you have a server invite link, you can paste the link and press Join:

If the invite link does not work, please check out this guide.
Server Cap
Users can join/create up to 100 Discord servers.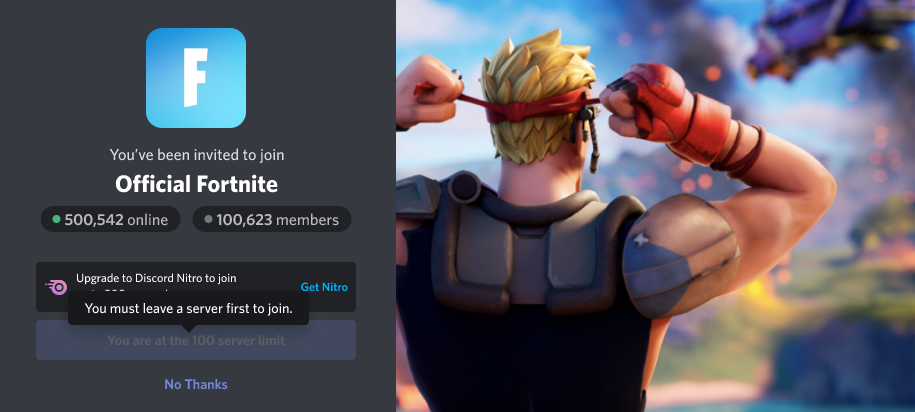 You can raise this cap to 200 Servers when you subscribe to Discord Nitro.

Q: What happens if I'm in more than 100 servers but lose Nitro?
A: We won't remove you from any servers you've joined; however, you will no longer be able to join servers until you bring the total count under 100.
Let's keep this ball rolling
You are now in a Discord, so what's next?
Check out these guide to continue:
If you've got other questions or want to dive deeper into Discord's features, check out our help center, or reach out to us on Twitter or Facebook!