Before trying the steps below, it's also possible you're using a device we do not support. To confirm please check out our requirements
here
.
If you're having an issue with your Discord mobile app crashing or trouble installing the app on either iOS or Android, please try the following steps to see if this helps.
Troubleshooting Steps
1. Restart your device
The turn it off and on trick can sometimes resolve an issue, so give that a go and see if it helps.
2. Check your OS
Check to make sure your mobile device is on the latest operating system by going into your device's settings. Be sure to download and install any software updates available.
3. Downloading the App
Make sure you are downloading the Discord app from the Google Play Store or the Apple App Store. Currently, our mobile app is not available for download anywhere else.
4. Clear cache and Data from the App Store (Android only)
Clearing data will delete all of the app's data. This means you will need to login to your Google account and set up your account settings again.
Sometimes clearing the cache and data can help. To start you'll want to temporarily stop the app store from running in the background by force closing the application.
Navigate to Settings > Apps > Google Play Store > on the Play Store App, tap storage > tap Clear Cache > tap Clear Data > tap Ok to confirm
5. Available phone storage
Check your available storage on your device to make sure you have enough space for the Discord app. If storage is limited, try freeing up some additional space.
6. Install over Wi-Fi or Data
Try switching between Wi-Fi and data as you could be encountering network connection issues while installing or reinstalling the app.
7. Turn off Auto Play for emojis, GIFs, and Stickers
Navigate to Settings > Accessibility > turn off Automatically Play GIFs, animated Emojis, and Never animate for Stickers.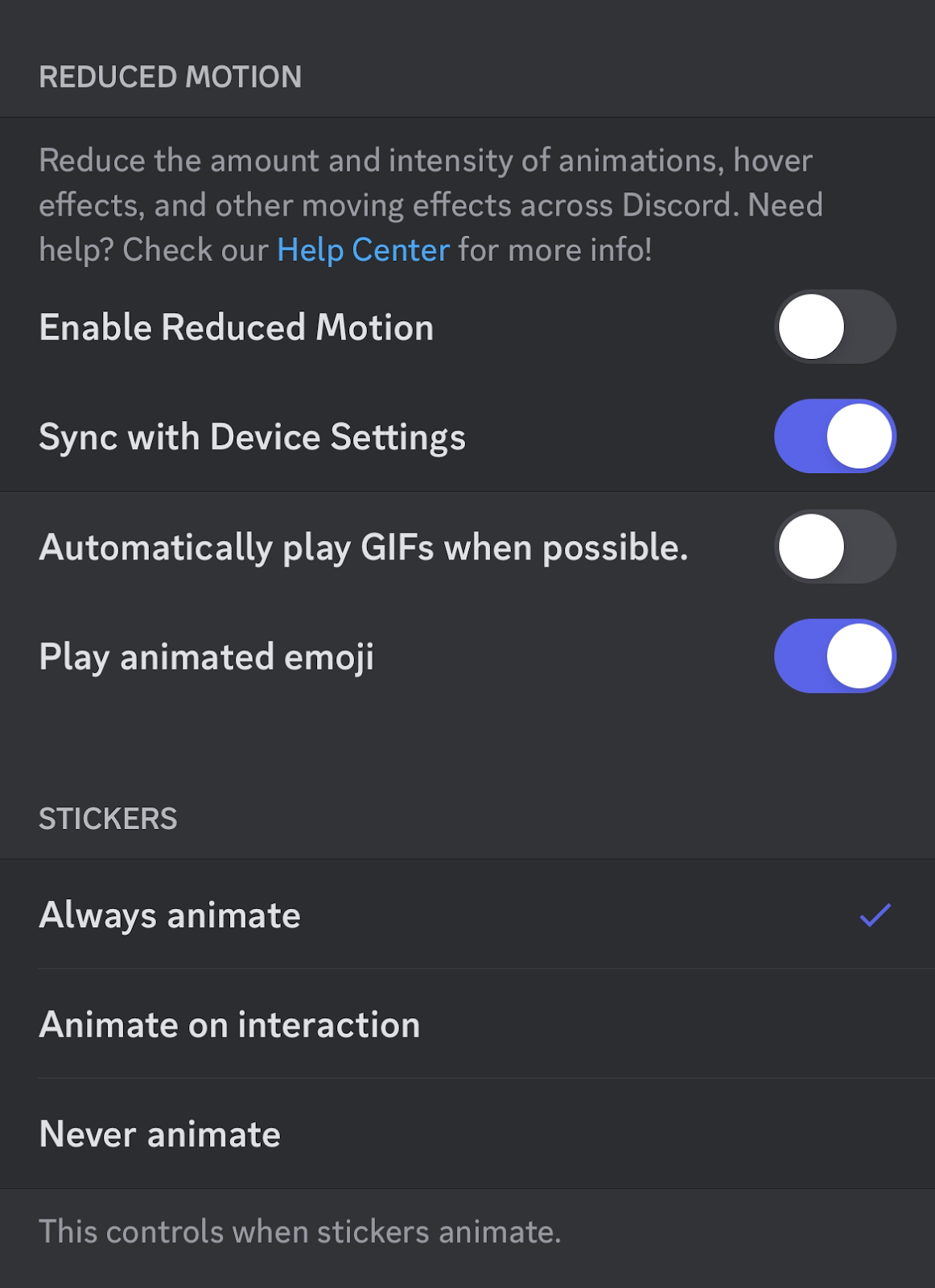 Still running into issues?
If nothing above resolves your issue, please reach out to Discord support at Dis.gd/contact and our support team will assist you further.