Introducing the newest & best way to express your love! Nitro Gifting is here!

You can now gift monthly & yearly subscriptions of Nitro & Nitro Classic. You're also going to want a convenient & easy way to share & manage these gifts, so we built that too!

To start, head into your User Settings > Discord Nitro. You'll notice Gift a month/year options now appearing under the area you'd buy yourself Nitro.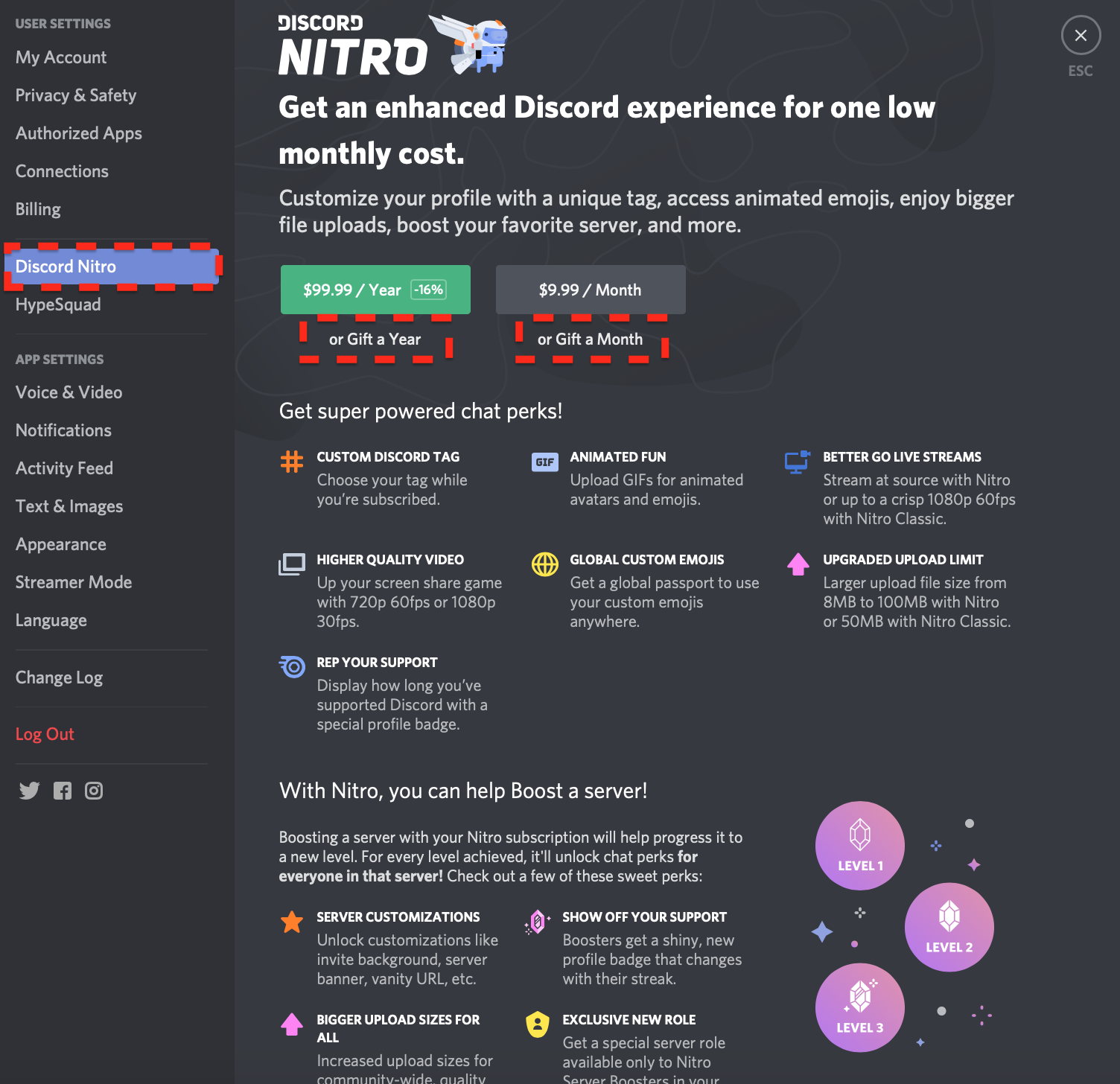 This indicator will also pop up to tell you that you're purchasing a 🎁 gift of Nitro.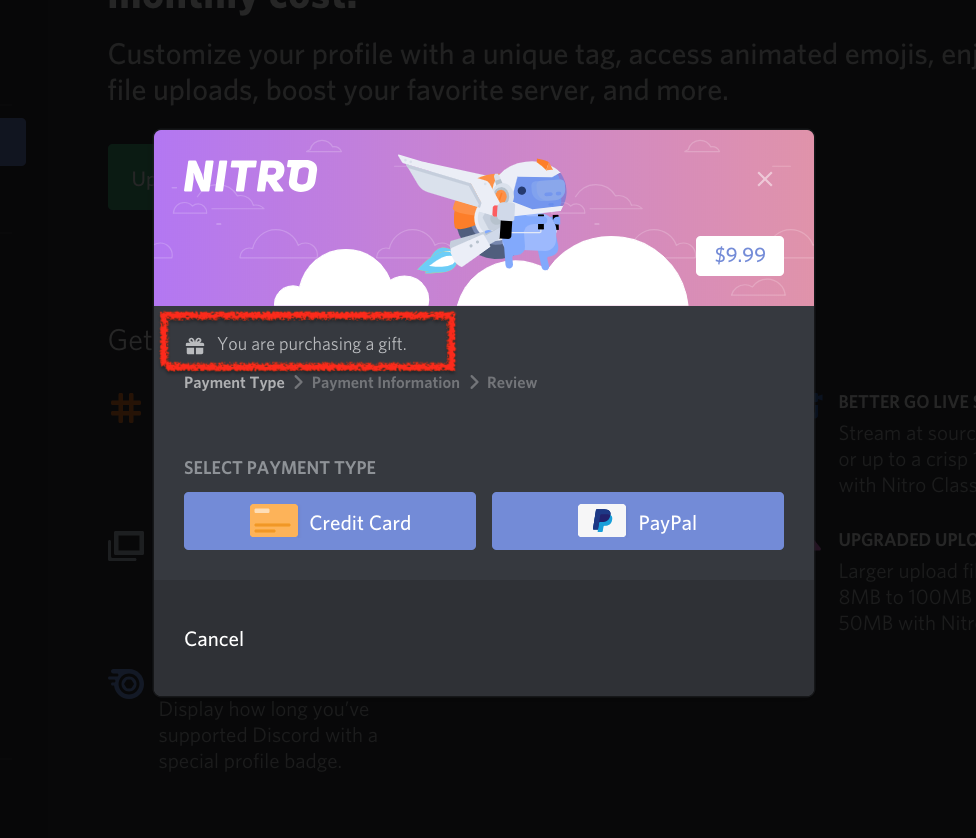 Simply & easy! Once the payment is complete you'll then be presented with the shareable link that'll allow another user to claim this gift of Nitro. Simply provide this link with that lucky somebody & they'll be able to claim this gift!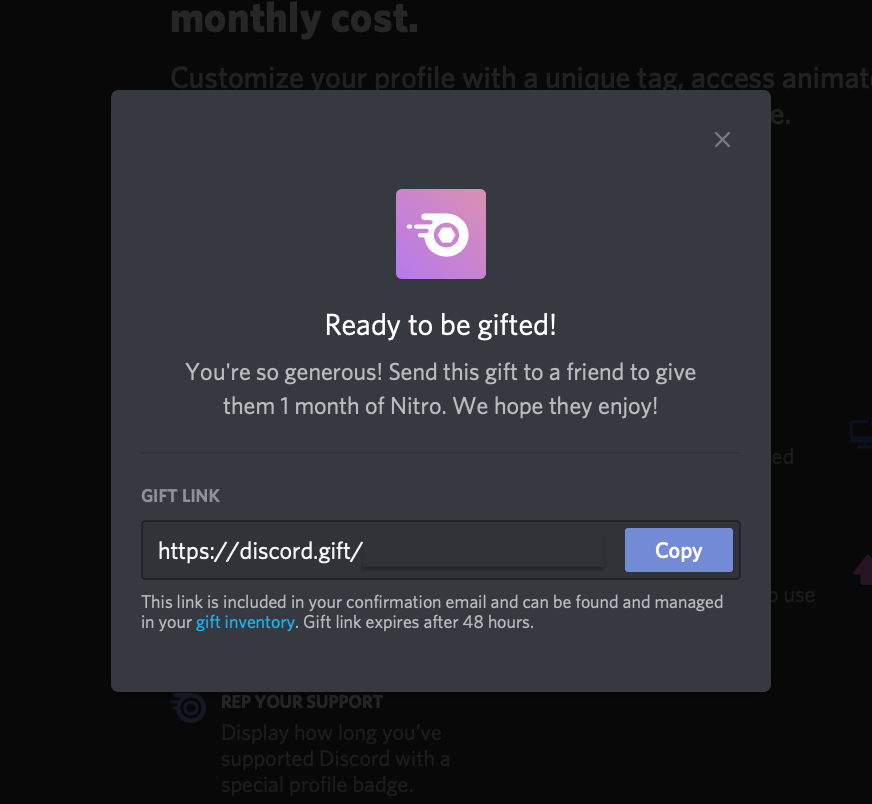 Once a gift of Nitro has been claimed by another user, you (or this user) won't be able to unclaim the gift. Our support team is unable to issue a refund for a claimed Nitro gift. Our standard refund policy applies, but only for an unclaimed Nitro gift.


Managing your Nitro Gift

If you head to User Settings > Gift Inventory you'll see your unclaimed Nitro gift here. You'll be able to revoke a Nitro gift link & generate a new one.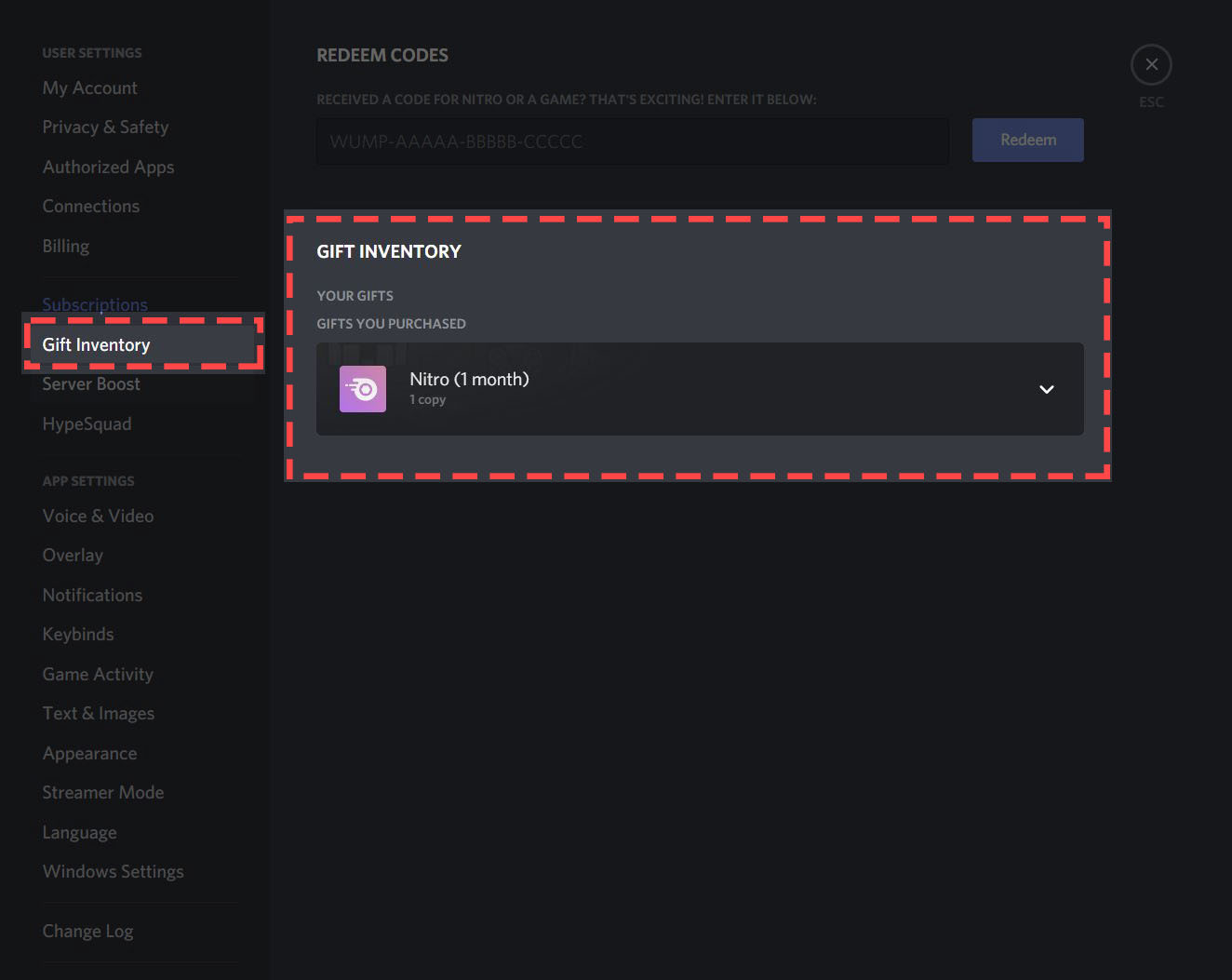 Super important to note that once you share this link with another user, that user will be able to claim this gift of Nitro. Be careful to not share this link with someone you do not wish to make this claim!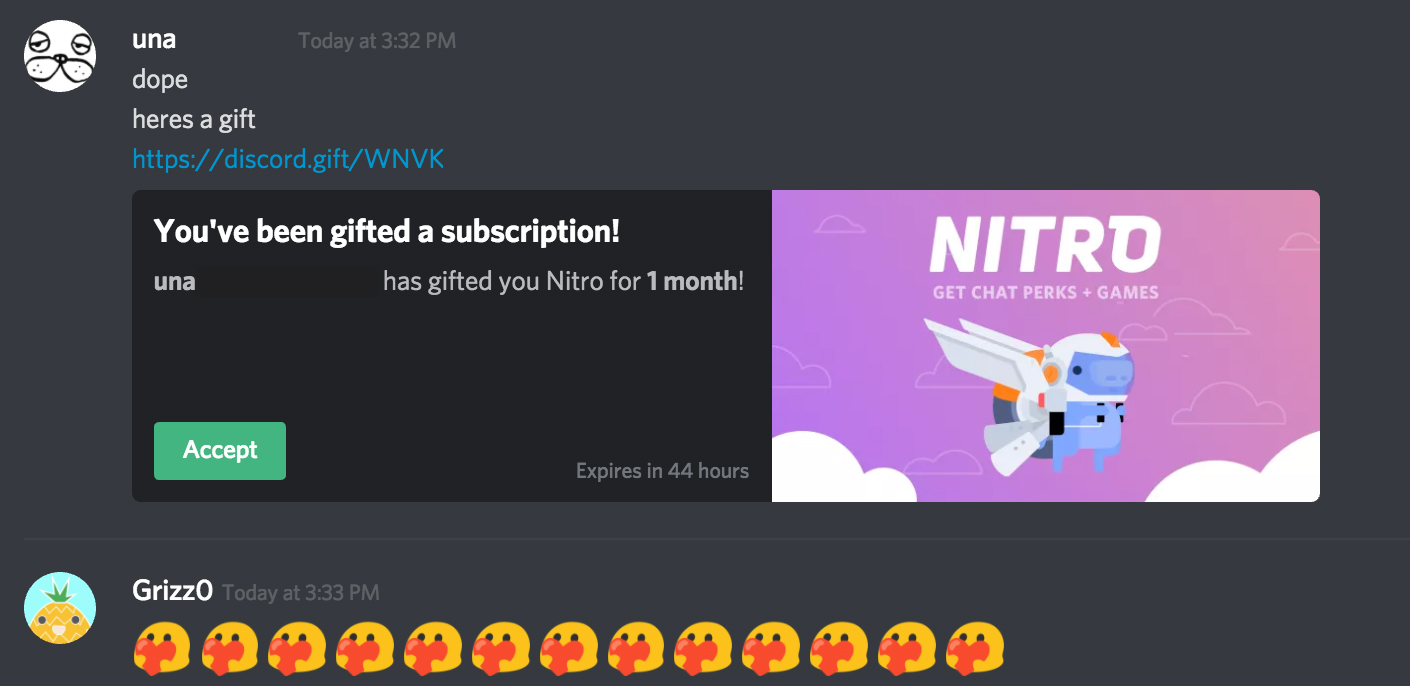 dope, here's a gift